Mandy Moore is ready to walk down the aisle again!
The "This Is Us" star opened up to People about her relationship with boyfriend Taylor Goldsmith and revealed she's ready to tie the knot — and start a family — with the musician.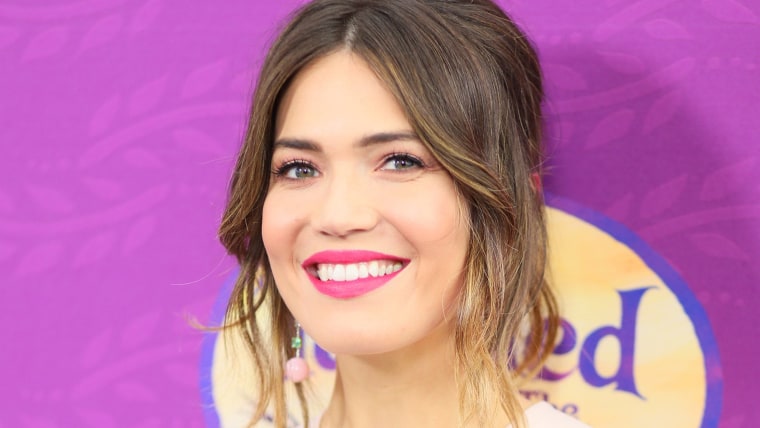 "I would definitely get married again," Moore, 33, told People in this week's issue. "My life has sort of taken unexpected twists and turns professionally and personally, but overall my journey is the reason I am here today and I feel fulfilled by everything that happened."
The actress and singer said she's "grateful every day" for the success of the Emmy-nominated "This Is Us" and her relationship with with Goldsmith, who sings and plays guitar for the L.A. folk-rock band Dawes.
The couple celebrated their two-year anniversary with a cute Instagram pic (and a bottle of vino) earlier this month.
"The best 2 years. Never not smiling with you, T," Moore gushed in the caption.
The actress, who divorced musician Ryan Adams after six years of marriage, said the idea of saying "I do" again to Goldsmith is "not scary" to her.
And, while she's hinted in the past that she'd like to follow in the footsteps of her "This Is Us" character, Rebecca Pearson, and have kids of her own, Moore now reveals she and Goldsmith may start a family right away.
"I'm definitely ready for motherhood sooner rather than later!" said Moore. "I think that's going to be the next chapter."
We're so happy for Mandy and Taylor!