The ladies of "The Hills" have come a long way since their nights at Les Deux, but some things haven't changed — Heidi Montag's friendship with co-star Kristin Cavallari, for example.
The pair recently posted a photo together, sending fans of the long-running MTV series into a frenzy. Montag, who's expecting a son with husband Spencer Pratt, opened up to TODAY about seeking parenting tips from Cavallari, who has three children: Camden, 5, Jaxon, 3, and Saylor, 1.
"Kristin's definitely the mom guru of three so I love getting her advice," Montag, 30, said. "She seems like a similar type of mom to what I want to be, and I love how healthy she is and her whole lifestyle, so I love getting product advice and things like that from her."
"When I was talking to Kristin the other day, she gave me some great advice," she added. "She's like, 'Everyone can give you advice, but every kid is different. So don't take it to heart if there's a certain way that you need to do something. You're just going to have to figure out what works best for you and that baby within those patterns. Don't be discouraged if all the books and what everyone's telling you isn't working for that child.'"
Montag isn't the only "Hills" alum to become a mom this year. Whitney Port welcomed her first child, a boy named Sonny, in July, and Lauren Conrad gave birth to a son, Liam James, earlier that month. So, was Montag surprised by the "Hills" baby boom?
"I had a feeling that was going to happen because we're all about the same age and everyone had a certain amount of time before they were married, and I even said to Spencer, 'I bet definitely Lauren is going to end up being pregnant at the same time as I am and maybe someone else.'"
Montag also keeps in touch with Audrina Patridge, who welcomed daughter Kirra last year.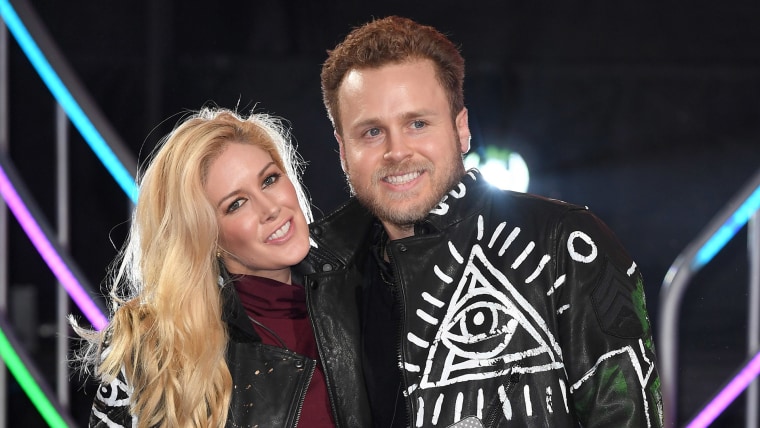 "I try to get a lot of advice from her, too," she said. "She's also really healthy and such a great mom, so I certainly value her advice as well."
Montag is already anticipating play dates with pals Cavallari and Patridge.
"I wish Kristin lived a little closer and I wish they each had one more, like a little younger, but I'd love to hang out with them for sure."
In fact, she wouldn't be opposed to a "Hills" reboot featuring the cast's kids.
"That would be fun! I don't know if everyone would do it, but I think that Audrina and Kristin would," she said. "And maybe Whitney — I know she just had a baby."
And what if Montag's son wants to follow in her footsteps and pursue reality TV stardom when he's older?
"I think TV's going to change a lot in the next however many years, so I think it'll be interesting to see where that goes," she said. "I definitely would be open to that. I've had a lot of great opportunities come from that as well, so I certainly would be very protective and hands-on with it, but if that's something he wanted to do, I'd certainly support him."
Montag also reflected on what she misses most about her time on the show that made her famous.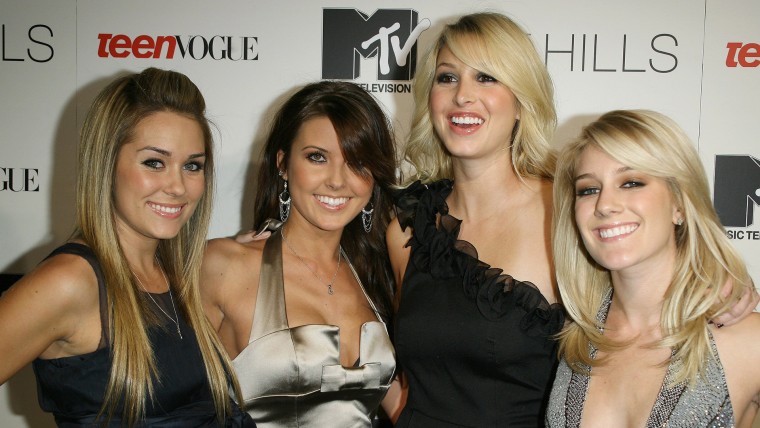 "Probably my wardrobe — I was dressed up all the time in my younger years when I could rock those stilettos, but it was so fun just being glamorous," she said. "I do miss hanging out with the girls. It was kind of that time that we had planned and we knew we were going to see each other and you didn't have to catch up, so that was always fun being able to do that."
Of course, Montag's life has changed in various ways since her pregnancy began earlier this year.
"My sleep patterns, at least lately, have been a big change for me," she said. "Just not being able to do certain things and restricting myself a little bit more than I maybe normally would. Not drinking, obviously."
She continued, "I think just between Spencer and I, it's taking us into a whole new chapter of our lives, which is really fun and exciting and to see him and the type of dad he's going to be, it's just really fun watching that transformation that he's also going through throughout this pregnancy."
Montag and Pratt, whom she describes as a future "soccer dad," already have a name in mind for their little one — but they're not announcing it to the world just yet.
"I think it's original and it's classic," Montag said. "So, some people will have heard of it, but I think it will fit well. I love it. I didn't want to go too over the top, I know Spencer liked a much flashier name, so we've certainly come to a middle ground."
Preparing for fatherhood isn't the only thing keeping Pratt busy these days. He also recently released his own hilarious take on Taylor Swift's "Look What You Made Me Do" video.
"That one was definitely a piece of art," Montag said. "The funny thing is, he really loves the song. He really does love Taylor Swift, so that's probably one of the funniest parts of it. And we were at a wedding before with one of her best friends and he was like, 'Please, please let me call her and tell her about my music video.' And she was like, 'I can't put you on the phone with her.' Anyway, the next day at the wedding, she said, 'All right, Taylor said she appreciates it. And keep up the good work.'"