When the young stars of "The Hills" were navigating their 20s in Los Angeles a decade ago, no one could predict that they'd wind up on a similar timeline with regard to pregnancy and parenting.
But now, Kristin Cavallari is a mom of three little ones, Whitney Port and Heidi Montag are both expecting their first child and Lauren Conrad gave birth just this week. We asked Audrina Patridge, who welcomed daughter Kirra with husband Corey Bohan last year, to weigh in on the "Hills" baby boom.
"I thought it was kind of cool," she told TODAY. "We're all in that same age group and we all went through the same things at the same time, so it's really cool that now all of us girls are mommies with babies."
Patridge also shared a message for Conrad, who welcomed son Liam James on Wednesday, telling her former co-star, "Sleep as much as you can and just enjoy being able to not do anything and just be with your baby."
As for the other "Hills" ladies, Patridge said she's been sharing her own experiences with Montag, who revealed she and husband Spencer Pratt were expecting in April.
"I told her about getting a C-section and my experience with that, in case that's what she has to do," Patridge said. "Just advice and things I went through personally, how it's not as scary as it seems."
And since Cavallari has gone through three pregnancies, Patridge sought her advice when it came to maternity wear.
"When I was pregnant, I couldn't find any really cute skinny jeans that would fit a big belly — maternity denim," she said. "I ended up just wearing dresses and skirts my whole pregnancy. Maybe the next one, I'll be in denim."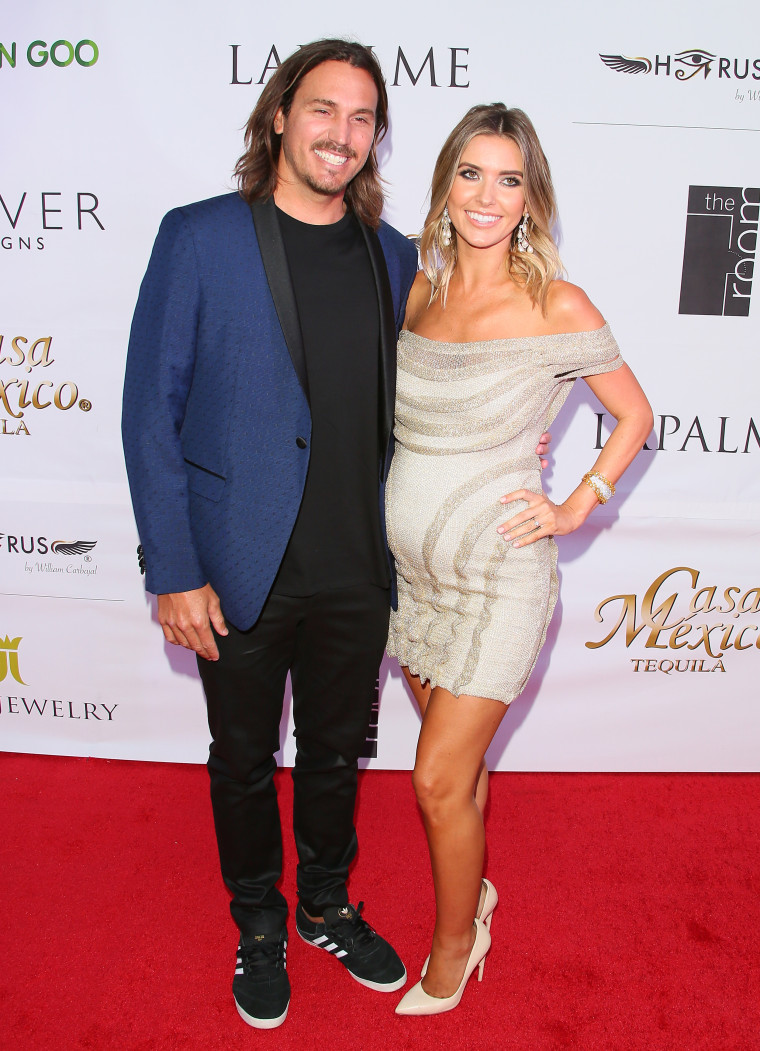 Patridge said her life has changed completely since becoming a mom.
"It's crazy. When I'm not with Kirra, I crave her; I miss her so much, even if it's for a day or something," she said. "I'm like, 'Oh, I miss my baby. I want to see her.' I just love the fact that every week she's doing something new. And now she's going through a stage where she copies whatever I do. So, if I wink at her, she'll try to wink. It's so cute, and she's starting to talk a little bit and really becoming her own little person, and it's so incredible to watch and experience."
She's now starting to anticipate the terrible twos.
"I haven't gotten there yet, but I want to hear from other parents more about discipline," she said. "I'm not a believer in spanking at all, so I'll probably buy a book or read some blogs on how to guide them the right way and discipline them without being harsh but still getting your point across. Kirra is an angel, but I know from my other friends, they're just like 'Wait till they're 2 and 3. They're little terrors.' I'm like 'Oh, great, I'll just worry about that when I get there."
Patridge, who is also focusing on her swimwear line, Prey Swim, said balancing motherhood with work and friendships has been a challenge.
"It's pretty hard, distributing yourself to each one of those things," she said. "So far, the challenge for me in parenthood has been just really finding that natural balance. I'm getting there — it's like, after a year, you get it. But it's taken that long to really kind of figure things out."
So, what's the best parenting advice she's received?
"Your children always watch and they always listen," she said. "So, always be on your best behavior and do what you'd want them to do. You're like a hero to your children. They're always looking up to you. So I always just want to be the best that I can be for her. And it's true — Kirra's very aware of things and she'll even pick up other habits from kids, so I'm starting to become very protective."
Patridge said play dates with the other "Hills" moms will likely be in the future.
"Kristin lives so far away, but Heidi lives close," she said. "Whitney, Lauren, everyone's kind of doing their own thing. But I think after a year of being with their babies and figuring everything out, I definitely think there's a chance of maybe getting together or having baby play dates. Having kids changes your entire outlook on life and situations and people."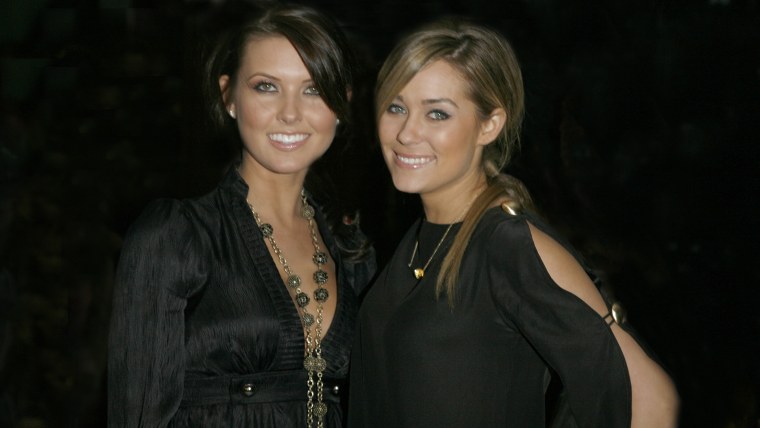 We also wanted to know if she has a celebrity "mom crush."
"I love Reese Witherspoon with her kids," she said. "I think she's such a good mom and her kids are beautiful, they're very well taken care of, they're smart. And they're always happy. She seems like she's such an amazing person and such a good mom."
Looking back on "The Hills," which ran on MTV from 2006 to 2010, Patridge misses the "group element" and the trips most.
"On 'The Hills,' we were like one big, giant family and nobody really understood what we were all going through," she said. "Even though we had drama, we all genuinely cared for each other and we all really did have an amazing time, going to Costa Rica, Hawaii, Vegas, everywhere. It was fun."
When asked if reality TV prepared her for parenthood, she pointed out the similarities.
"With the cameras, you're always being watched, you're always being listened to. And with a toddler, they're always watching what you do and what you say and how you act. And you just kind of have to be aware 24/7, just like you are when you're in front of the camera, or out in Hollywood — there's always someone watching and listening. And I guess it's a good thing. It's prepared me, for sure."