Congratulations are in order for "The Hills" alum Whitney Port and her hubby, Tim Rosenman.
The couple welcomed their first child — a little boy they named Sonny Sanford Rosenman — on July 27. Port shared the news with a happy hand-painted announcement Monday on Instagram.
"Sorry I've been MIA for like a week! I lost my phone. Just kidding!!" she wrote next to the image. "I made a human! Sonny Sanford Rosenman was born on 7/27/17!! Everyone is so happy and healthy and we are home now."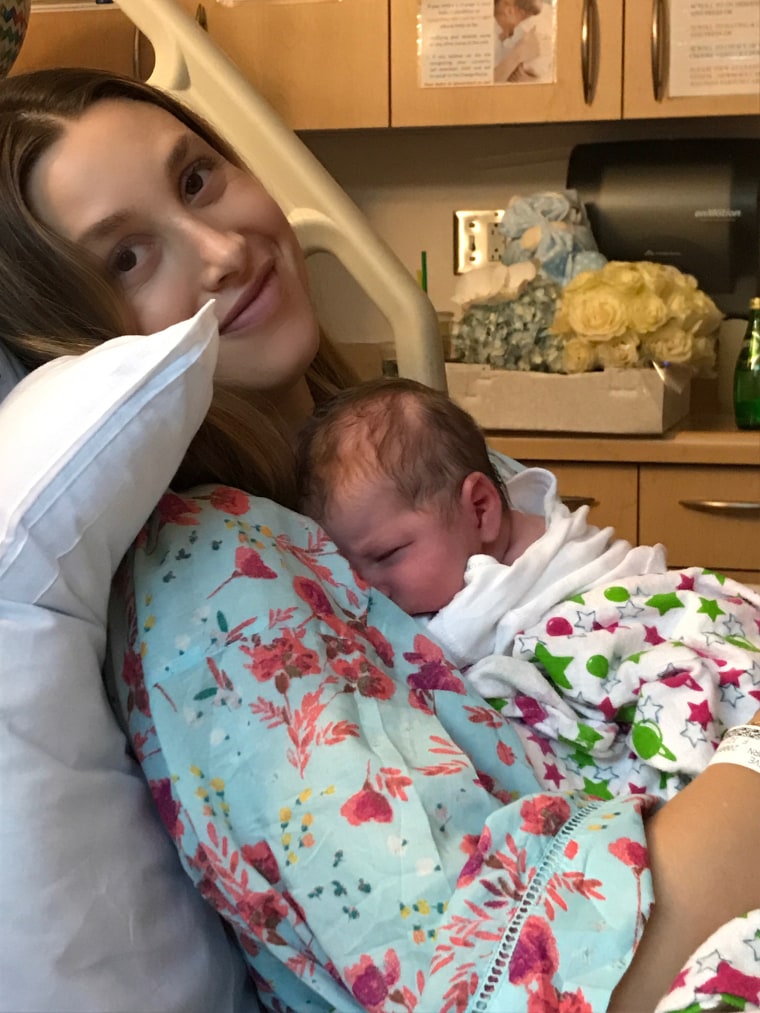 "I'm going to try my very best to not be one of those moms whose feed is dominated by their baby but I can totally see how difficult it will be not to," she added. "I am beyond obsessed and in love and wish I could bottle this feeling for all of you out there."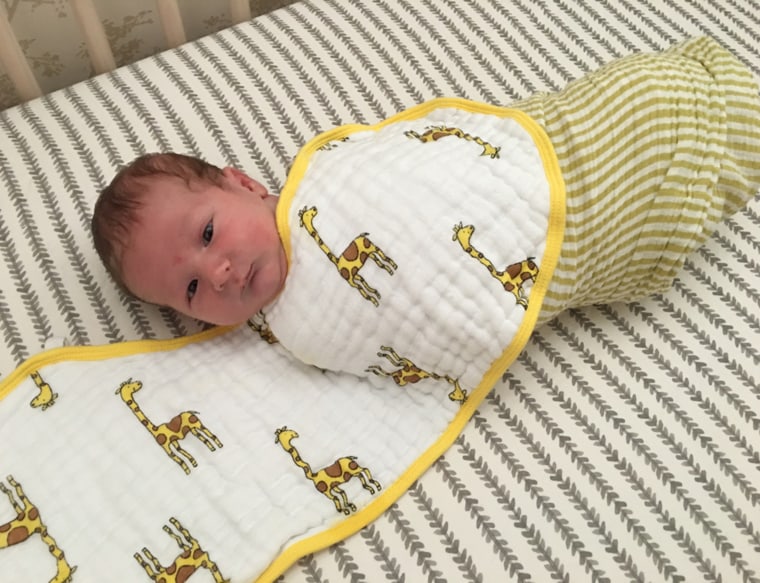 The fashion designer and former reality star then directed fans to a personal blog post called "Meet Our Son," which included a photo of mom embracing her baby boy in the hospital and another of little Sonny in a cozy swaddling blanket.
While Port was candid about "hating" pregnancy in earlier blog posts, she made it clear she's 100 percent on board with motherhood.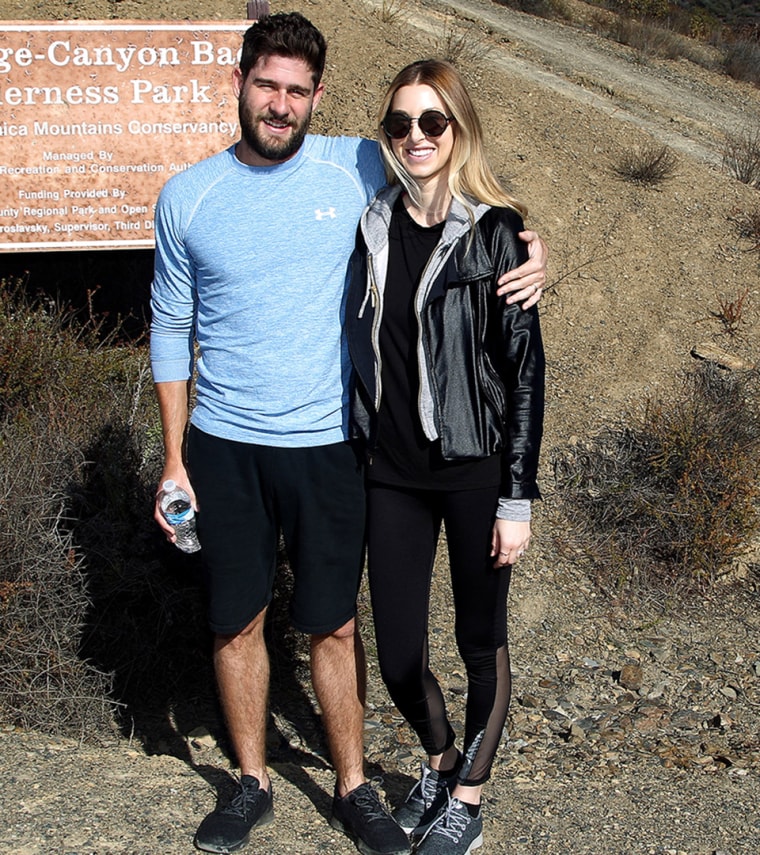 "We've all heard mothers give the same speech about how life changing the love for your baby is, and it's not like I didn't believe it or anything, but I guess I couldn't actually connect to those exact feelings until the doctor placed Sonny onto my chest," she gushed. "I love him and feel protective over him, but more than anything, I'm just like obsessed. I can't stop looking at him, or thinking about him when I am in another room."
Port added that her heart "grew to accommodate all this extra love I now have to give."
"It's just awesome," she wrote. "I can't wait to watch him change and grow and take on my traits and Timmy's. I could go on forever, so I'll stop now, but get ready for a lot more Sonny talk coming soon."
She signed the post, "XOXO, Mom."