Taylor Swift and Travis Kelce may be the hottest couple on the planet right now — even if they haven't actually confirmed a romance — and it may all be because of ... Andy Reid?
Travis Kelce joked as much during the Sept. 27 episode of the "New Heights" podcast that he co-hosts with his brother, Philadelphia Eagles center Jason Kelce.
While discussing how the "Blank Space" singer sent tongues wagging after she was spotted at the Kansas City Chiefs game (while sitting with the Kelces' mother!) on Sept. 24, Travis Kelce reacted to how his head coach Andy Reid took responsibility for setting the whole thing in motion.
"And then you got Coach Reid telling everybody he's cupid and he's been manifesting this the whole time," he said.
During an interview after the game against the Chicago Bears, Reid joked about Swift's presence in the player's box.
"I set them up," he said, while also noting he has met the singer before.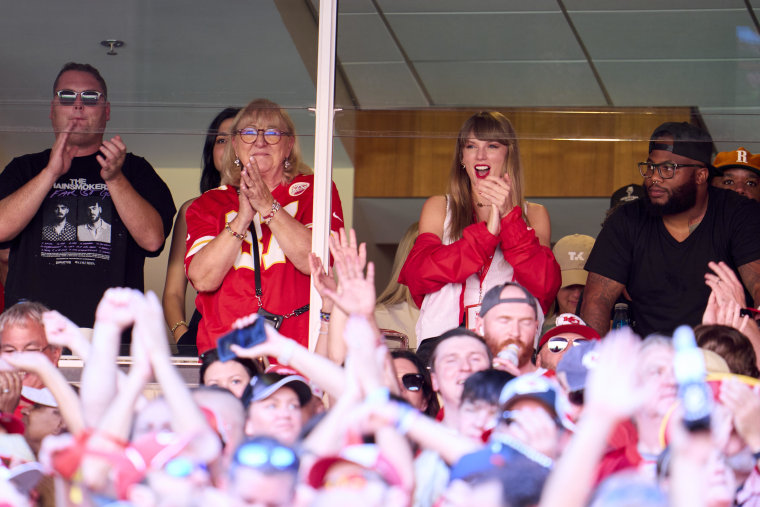 The supposed relationship has had a ripple effect, with sales of Travis Kelce's Chiefs jersey soaring.
When asked by his brother if Reid did indeed play a role in setting up the pair, Travis Kelce let out a big sigh.
"I don't know how to answer that," he said. "I know that he had met the Swift family before, so I don't know."
Travis Kelce went on to say Reid met the Swift family while he was coaching the Eagles. He served as the team's head coach from 1999 until 2012, and Swift herself — a West Reading, Pennsylvania, native — is reportedly an Eagles fan.
"Who knows? He might've been in the background the whole time, man. Shoutout to Coach Reid!" he said.
"Coach Reid playing matchmaker?" Jason Kelce asked.
"Who knew cupid was so big?" Travis Kelce joked about his coach.
He was also amused by New England Patriots head coach Bill Belichick's comments about the potential romance.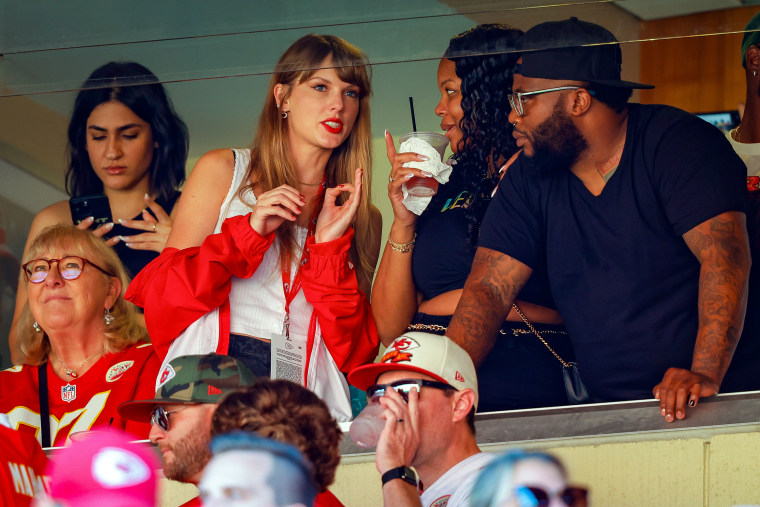 "Travis Kelce has had a lot of big catches in his career. This would be the biggest," the six-time Super Bowl winning coach and notorious tight-lipped personality joked in an interview with Boston radio station WEEI.
"He made sure to remind me that that's the best catch I've ever had in my life," Travis Kelce said.
"Hilarious," he added.
As for how he felt about Swift making an appearance at Arrowhead Stadium, Travis Kelce said he was impressed.
"Shout out to Taylor for pulling up that was pretty ballsy," he said. "I just thought it was awesome how everybody in the suite had nothing but great things to say about her. You know, the friends and family. She looked amazing. Everybody was talking about her in a great light and on top of that, the day went perfect for Chiefs fans, of course."