Watch out, all you sexist, egotistical, lying, hypocritical bigots — the ladies of "9 to 5" may be back, and they've got your number.
According to Deadline, 20th Century Fox is interested in hiring actress and writer Rashida Jones ("Angie Tribeca") to co-write an updated version of the hit 1980 comedy with creator Pat Resnick.
What's more, the movie's original stars — Dolly Parton, Jane Fonda and Lily Tomlin — are reportedly game to reprise their roles as a trio of strong women who joined forces to turn the tables on their terrible boss (Dabney Coleman).
The new "9 to 5" would "focus on three young women dealing with sexism and chauvinism in the workplace, who turn to the original trio for help in navigating and getting even with the coarse male higher-ups."
Deadline reports that 20th Century Fox believes "Parks and Recreation" alum Jones, 42, can help "make the concept relevant to a young comedy audience."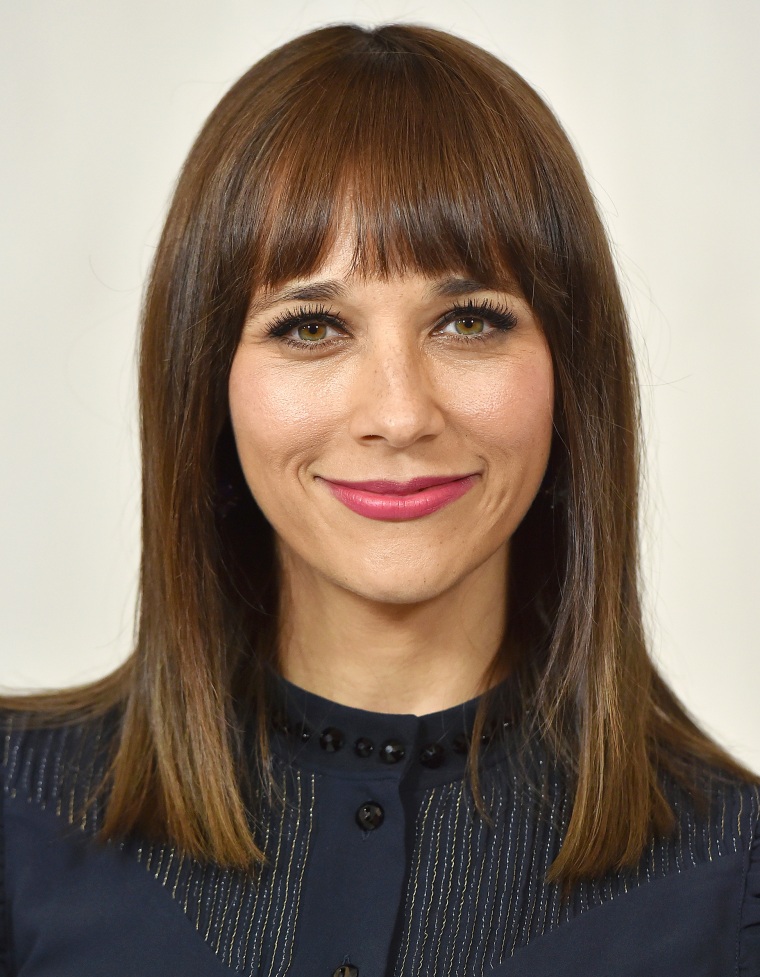 Not that it would be difficult in the era of the Time's Up and #MeToo movements, when more and more women (and men) are working to raise awareness about sexual harassment in the workplace.
The remake would certainly thrill fans of the original "9 to 5" who cheered when Parton, Fonda and Tomlin reunited at last year's Emmy Awards ceremony.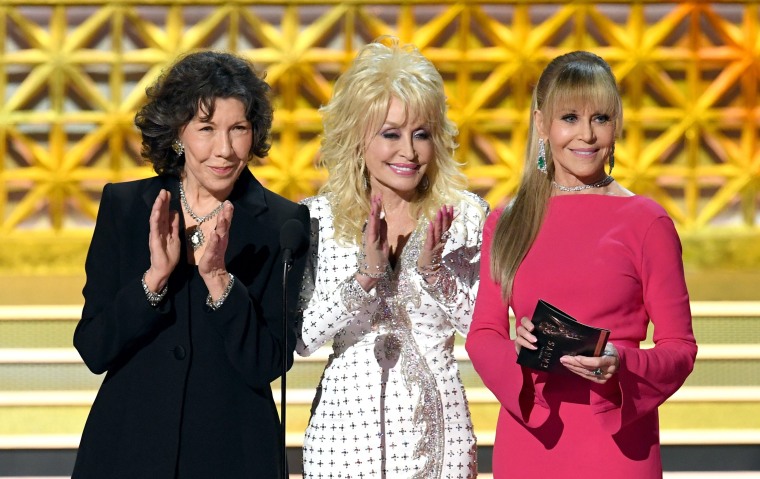 The trio of legendary ladies took the stage to a standing ovation to present a best supporting actor award to "Big Little Lies" star Alexander Skarsgard, and to spread their special brand of sass.
"Personally, I've been waiting for a '9 to 5' reunion ever since we did the first one," Parton quipped.
So have we, Dolly! And, say, we already know of a terrific theme song.