This Saturday morning, if you choose to stumble to the kitchen and pour yourself a cup of ambition, it's likely you'll be celebrating the 35th anniversary of the 1980 movie "9 to 5."
Before most audiences got to see Fonda, Parton and Tomlin's characters turn the tables on their chauvinist boss played by Dabney Coleman, the trio of actresses chatted about the film with TODAY's Jim Brown in 1980.
As Brown noted in his segment, "9 to 5" would mark Parton's feature-film debut. Even then, Fonda contended Parton's prowess as a songwriter, and flair for humor, would translate well to acting.
"The songs have a kind of depth and humanity that made me feel that she could act," Fonda, who'd won two Academy Awards and received five of her seven Oscar nominations at the time of that interview.
Parton said she'd never even witnessed a film shoot prior to "9 to 5," and emphasized just how limited her movie-making experiences were prior to her involvement on the project. "I [went] through the Universal Tour," she added, prompting laughter from Fonda and Tomlin.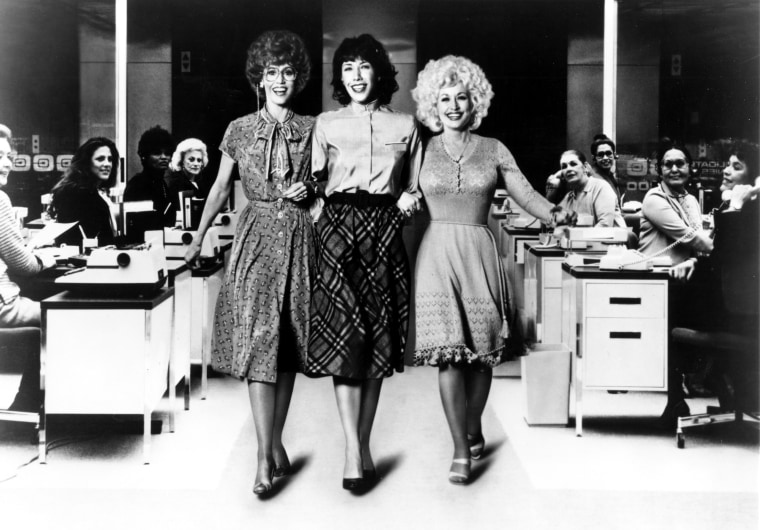 When she received the "9 to 5" script, the country legend memorized the whole thing. "Everybody's part," Fonda confirmed.
Why? "I just assumed we had to," admitted Parton, who stated she'd rehearsed her lines — and everyone else's, apparently — with her secretary.
Tomlin wondered, "How were you on my part?"
Parton declared with a laugh, "I was great on your part."
Audiences and studio execs must have enjoyed Parton's performance in the role she was asked to play, as she'd continue to steal scenes in films ranging from "Steel Magnolias" to "Joyful Noise."
Follow TODAY.com writer Chris Serico on Twitter.