Fans may do a triple take when they see Katherine Schwarzenegger Pratt's most recent pictures with her kids.
Schwarzenegger Pratt posed with daughters Lyla, 2, and Eloise, 11 months, in clothes from her new line with Cleobella that she promoted on Instagram April 19.
In one photo, she holds Eloise in her left arm, while Lyla kneels out of focus in the distance behind them. The other photo features Schwarzenegger Pratt holding Eloise in her right arm, while Lyla trails closely behind them.
The girls' faces are obscured in both pictures.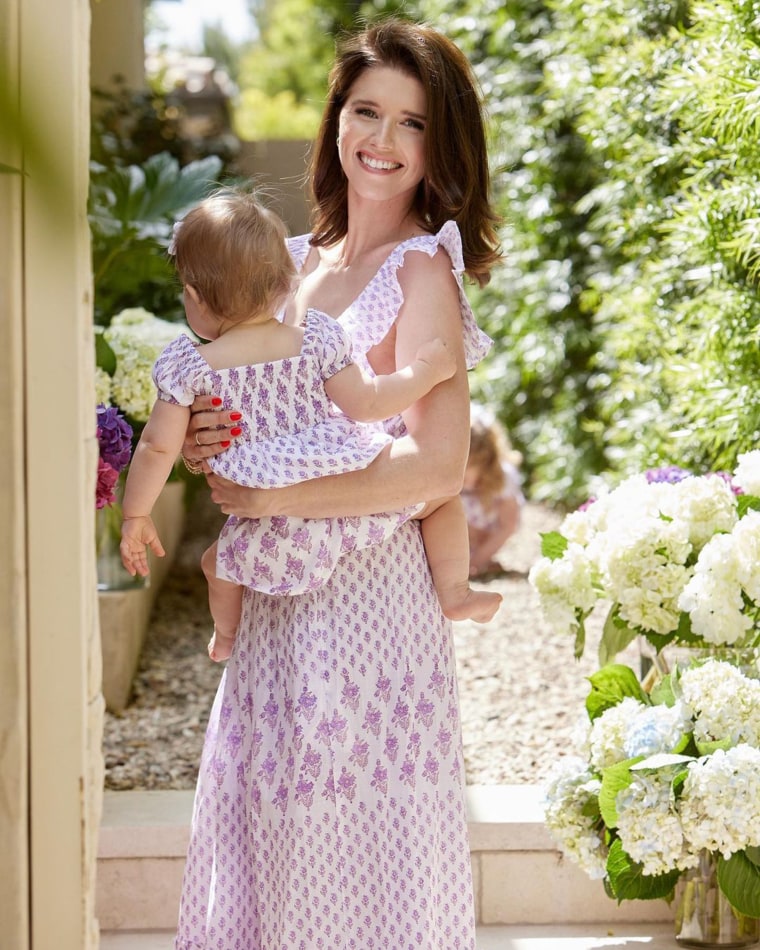 "My first mommy and me collection! So excited about this and so proud of the way the dresses turned out. I truly love them," she captioned the post.
The dresses are named after her mother, Maria Shriver, and her younger sister, Christina, and Schwarzenegger Pratt said getting her daughters involved in the collection only made sense.
"Since I have two girls I also wanted to be able to have a mini version of the dress so I could match with my girls and my sister and mom all at the same time," she said in a statement. "A family affair! I hope women wear this dress and feel beautiful and confident wherever their day takes them."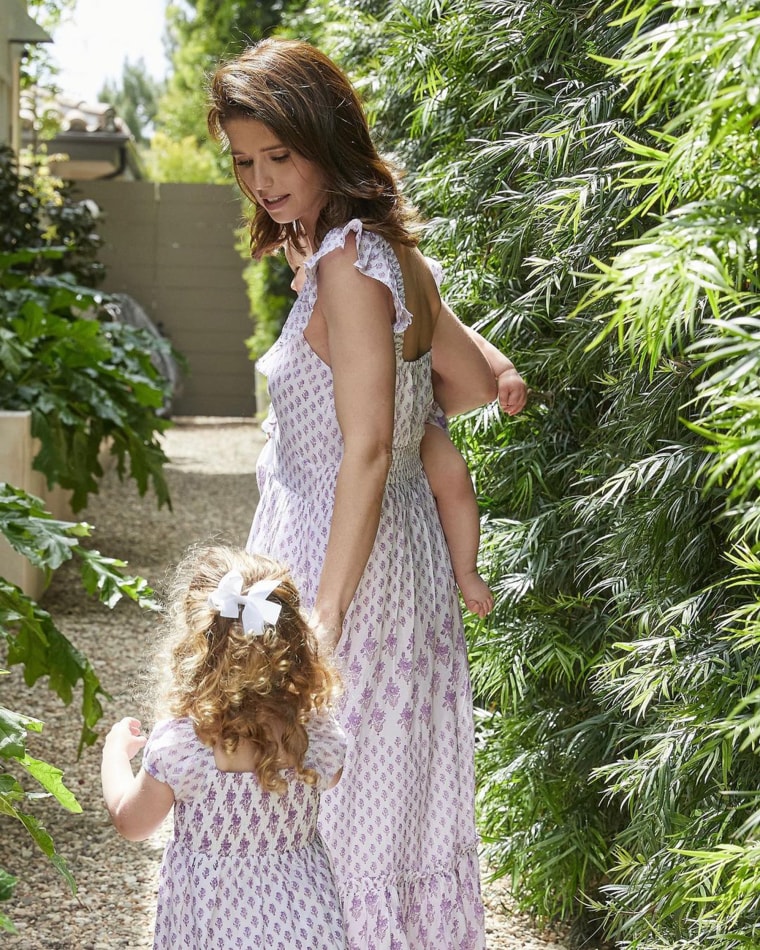 Schwarzenegger Pratt often shows off her girls' fashion. Earlier this month, she posted photos of them wearing matching floral outfits.
"Easter of love, family, sisters and some firsts for little one," she wrote.
In December, she posted a photo of the three of them wearing similar "coastal grandma"-inspired outfits.
"Rocking our family coastal grandma looks! Just trying to be a cool mom and dress kind of matching with my girls," she captioned the images.
Last July, she also posted a throwback photo featuring her and Lyla in matching pink outfits and teased her interest in getting her and the girls on the same page when it came to dressing.
"When your phone shows you a picture to remind you of this time last year," she captioned the picture. "They grow up so fast. (Also need to get on the matching outfits for all 3 of us girls!)