Chrissy Teigen and John Legend have welcomed their fourth child, a son named Wren Alexander Stephens.
The baby boy arrived June 19 via surrogate.
The model and "Cravings" cookbook author, 37, made the surprise announcement in a lengthy post June 28 on Instagram, explaining that she has wanted to be a mom of four ever since she was a child.
"For as long as I can remember, I've always wanted four children," she wrote. "As a little girl, 2 glow worms and 2 cabbage patch dolls were perpetually in my arms, helping me stir in my kitchen, watching 'Alf' with me. We'd sleep together nightly, each getting the same amount of kisses as to not make the others jealous.
"My mom always searched for the Pound Puppy with 4 pups in her pouch, having no qualms about opening and peeking inside before purchasing," she added.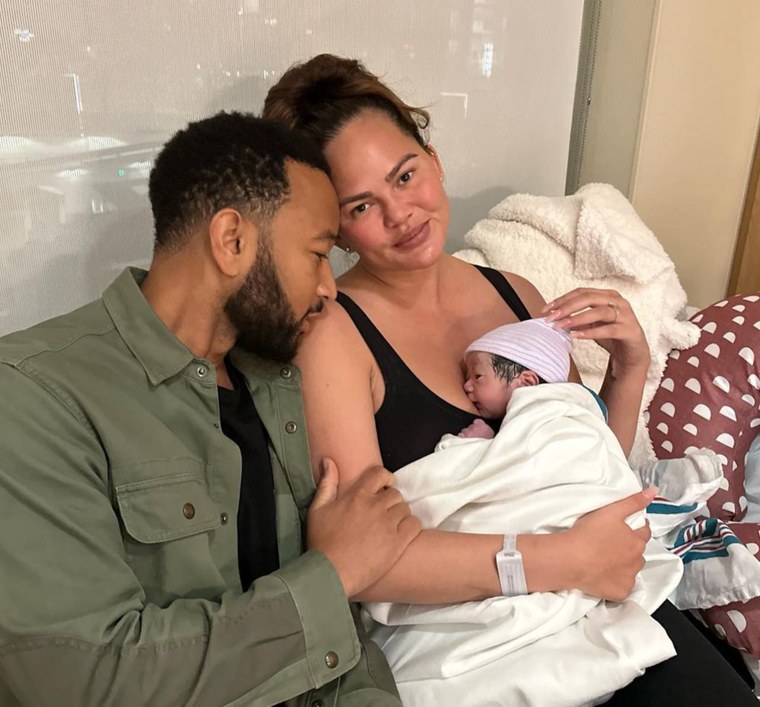 Teigen continued, referencing the pregnancy loss she and Legend suffered in 2020 when they were expecting another son.
"After losing Jack, I didn't think I'd be able to carry any more babies on my own. To be honest, I've personally blocked out a lot of my mindset during that time, but one clear memory is being surrounded by people who wanted to make sure I wouldn't go through that pain and loss again," she wrote.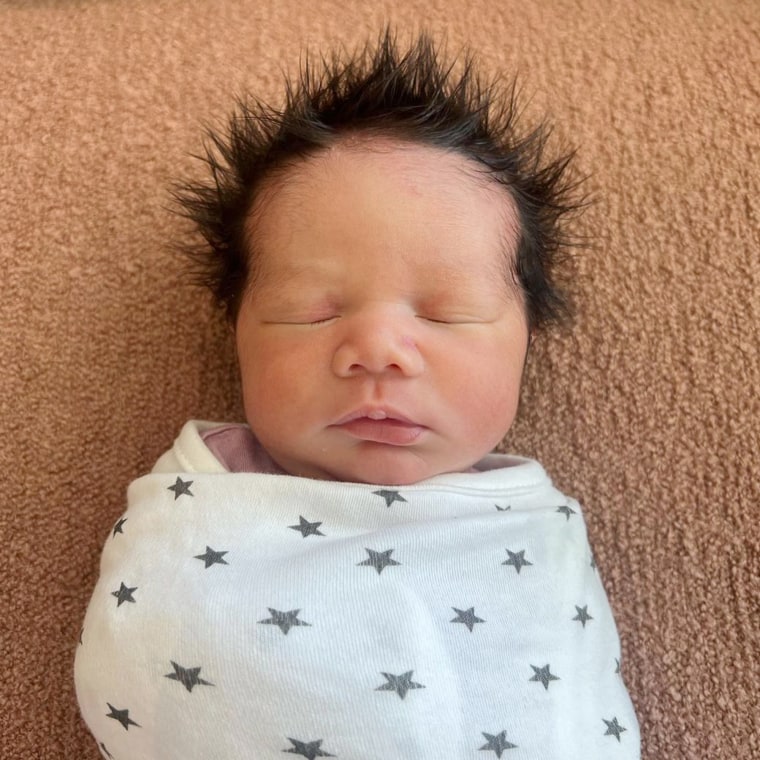 Teigen explained that she and Legend contacted a surrogacy agency in 2021, "inquiring about perhaps having 2 tandem surrogates," she wrote.
Not long after, Teigen told Legend that she wanted to "try to carry just one more time" and they "restarted the IVF process" to conceive their daughter Esti, who was born in January.
The couple also share daughter Luna, 7, and son Miles, 5.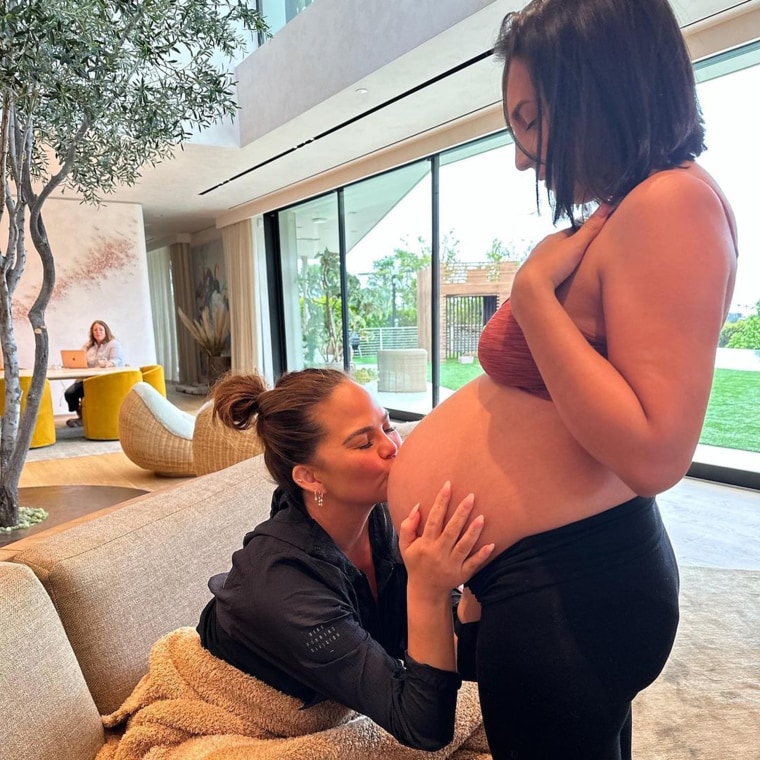 Teigen concluded her message by expressing gratitude to the couple's "most incredible, loving, compassionate surrogate," Alexandra.
"We want to say thank you for this incredible gift you have given us, Alexandra," she wrote. "And we are so happy to tell the world he is here, with a name forever connected to you, Wren Alexander Stephens.
"Our hearts, and our home, are officially full. And to our Jack, we know both their angel kisses are from you."