Country singer Thomas Rhett and his wife, Lauren Akins, went into detail about her postpartum depression diagnosis after the birth of their fourth child.
The parents of four daughters — Willa Gray, 7, Ada James, 5, Lennon Love, 3, and Lillie Carolina, 1 — co-hosted a June 13 episode of Akins' podcast, "Live in Love With Lauren Akins." They explored their postpartum experience after their youngest child, Lillie, was born in November 2021.
"After Ada James, our marriage had a falling apart. After Lennon, the world had a falling apart," Akins remarked of the COVID pandemic. "After Lillie, I had a falling apart."
Rhett recalled his own fear and what possible part he could have played in her emotions.
"After Lillie, I do remember it was scary for me and there's not many people you can talk to about that because you don't want it to sound like you're gossiping behind your wife's back," he said. "It's not like you want to call a buddy and be like, 'Hey, my wife is acting super strange.'"
"Lifeless is not the right word, but along the lines of dull," Rhett continued, adding, "It felt like a hopeless place for me" before he realized Akins had postpartum depression.
According to Cleveland Clinic, postpartum depression transpires among 15 percent of people who give birth. Separate from the more common "baby blues," a postpartum depression diagnosis could follow "alternating highs and lows, frequent crying, irritability and fatigue, as well as feelings of guilt, anxiety and inability to care for your baby or yourself," wrote the organization.
Postpartum depression can be treated with therapy or medication.
Akins says joint counseling and confiding in friends helped identify the problem.
"In the back of my mind, I was like, 'This is not normal,'" said Akins. "I have experienced birthing children before and I've not felt this."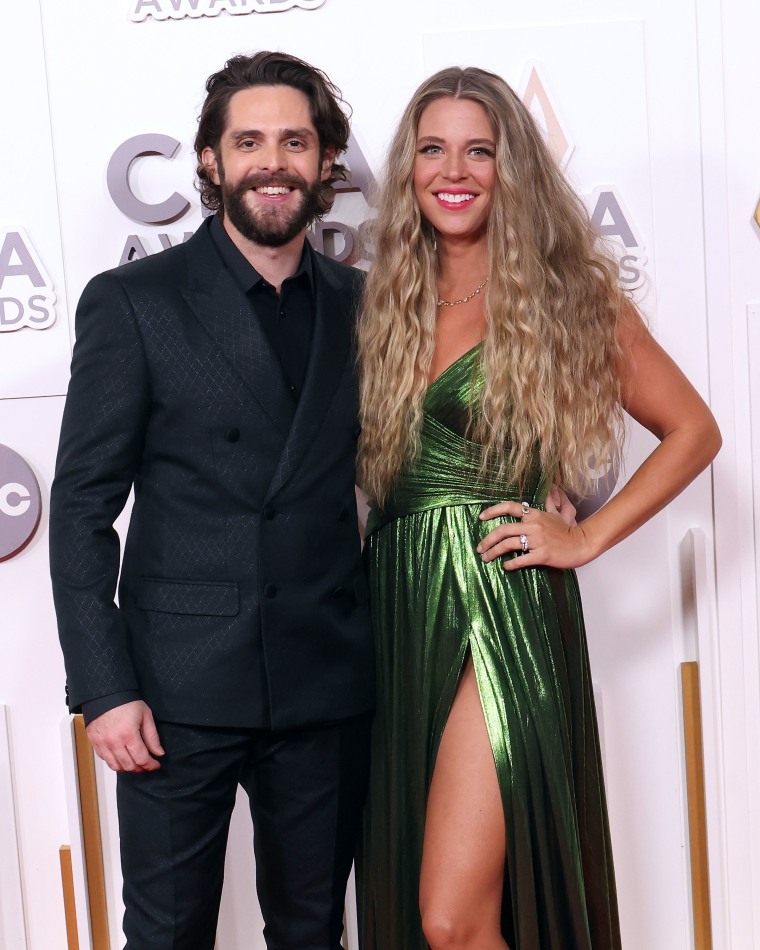 Akins said her friends encouraged her to explore a possible diagnosis.
"Having that community that you know and trust is crucial because then you know that they are coming from such a place of truth and loving you (that) you don't get offended by very much."
"We had a lot of people walk through that with us and I'm grateful for all of those people," she added.
Rhett and Akins kicked off the episode by celebrating their family by playing clips of the girls sharing their favorite things to do with their dad (coloring and fishing) and what they appreciate most about him.
"That he loves me," answered Ada James.
"He always tells us," Willa chimed in. "So does mommy."