"Queen Mother Madonna" herself attended Beyoncé's stop on the "Renaissance World Tour" in New Jersey.
On August 1, the "Vogue" singer shared Instagram posts of her experience at Beyoncé's concert at MetLife Stadium. The 64-year-old pop icon was all smiles in her Instagram story, which highlighted her night at the concert with three of her daughters, 17-year-old Mercy and 10-year-old twins Stella and Estere.
In one of the early posts shared to her story, Madonna can be seen excitedly taking in Beyoncé's performance with her daughters.
A photo from the story showed how Beyoncé celebrated the "Material Girl" singer on the stage with a dazzling display that reads "Queen Mother Madonna." Beyoncé's dancers elevated the arrangement while dancing in pink outfits.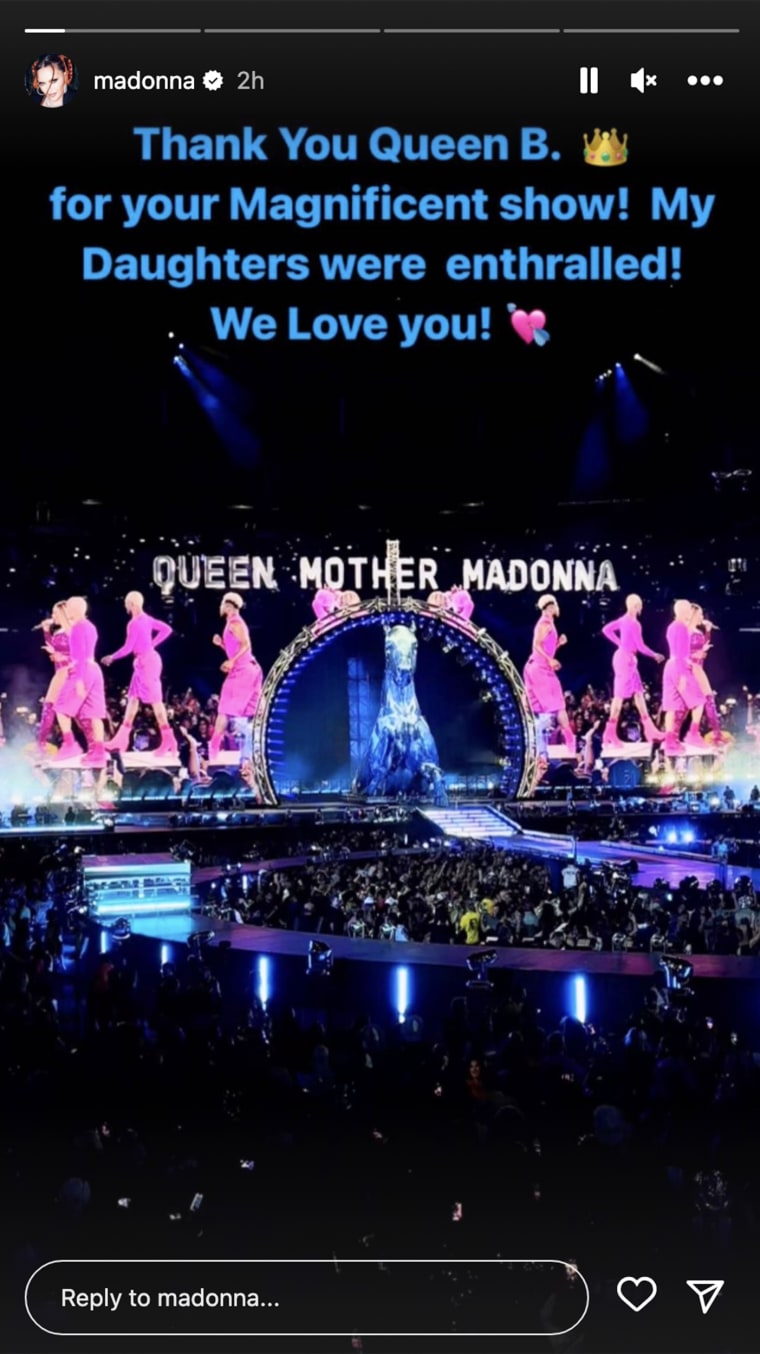 Highlighting the moment, Madonna penned a message of gratitude to Beyoncé.
"Thank You Queen B. for your Magnificent show!" she wrote over the picture. "My Daughters were enthralled! We Love you!"
In August 2022, Beyoncé released her collaboration with Madonna called "Break My Soul (The Queen's Remix)." The song sampled Madonna's 1990 hit "Vogue" and paid homage to Black music artists and ballroom houses.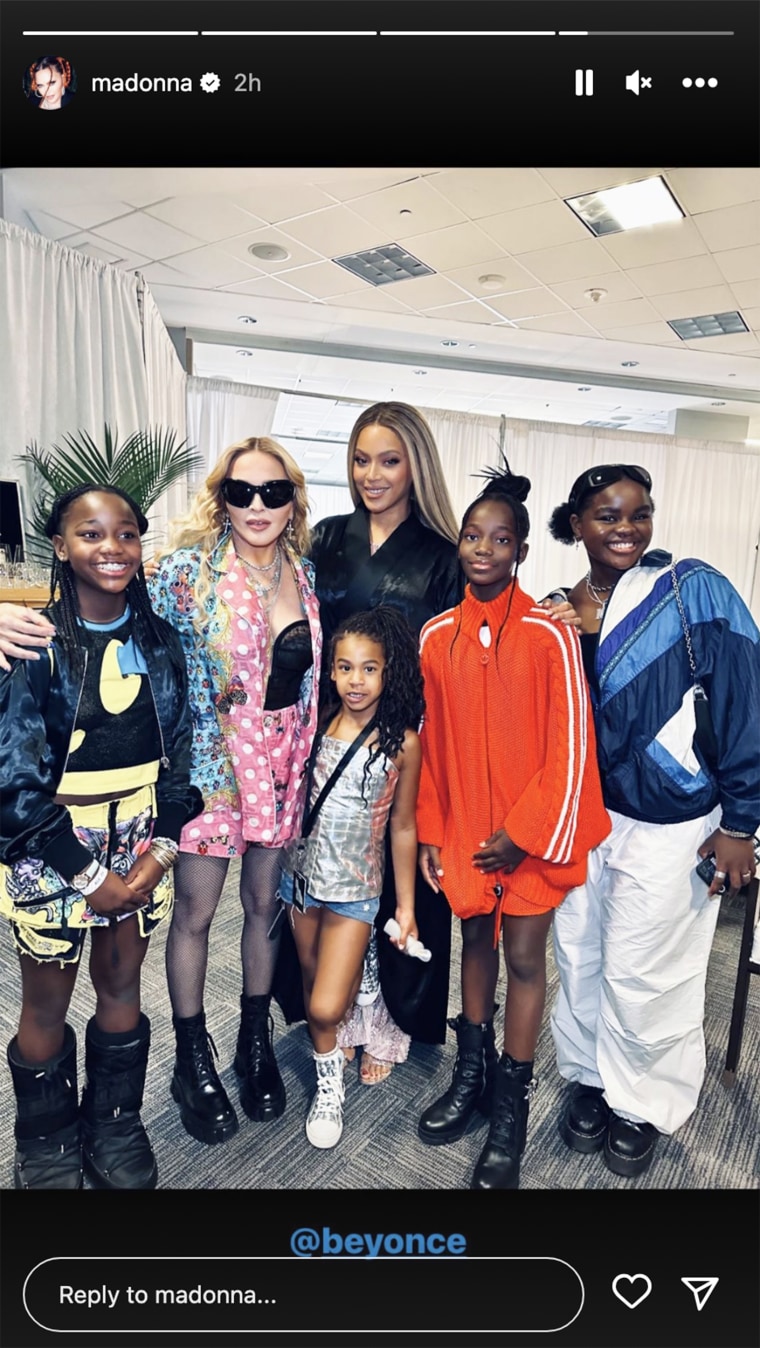 In her final post, Madonna shared a photo of herself as she posed with Mercy, Stella and Estere, as well as Beyoncé and her 6-year-old daughter Rumi. Rumi is a twin sister to Beyonce's son, Sir. Their older sister is Blue Ivy, whom the singer also shares with rapper Jay-Z.