Everly at last!
Jenna Dewan Tatum brought her 4-year-old daughter, Everly, to the 2018 Nickelodeon Kids' Choice Awards — marking the adorable little girl's very first public appearance!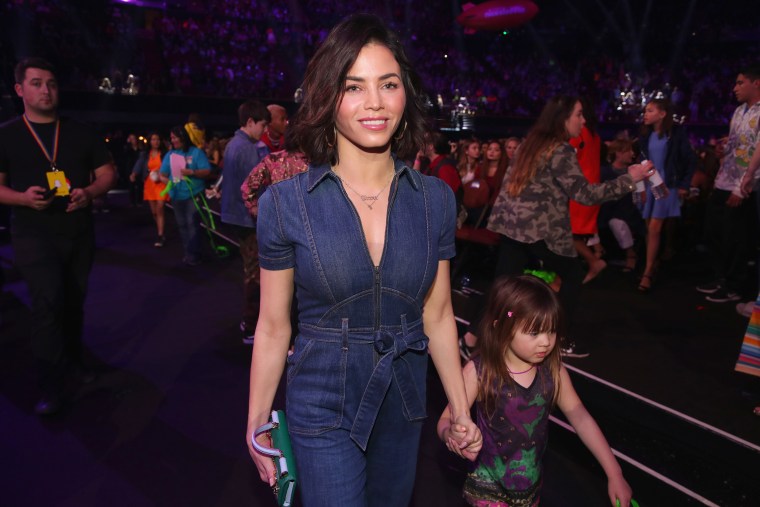 The pair were at Saturday's event, held in Inglewood, California, to watch Everly's dad, Channing Tatum, present an award onstage.
Fans of the Tatums know they've kept their little girl out of the spotlight since she was born. And while Mom and Dad get a kick out of sharing pics of Everly's artistic triumphs on social media, until now they've refrained from sharing photos of Everly's face.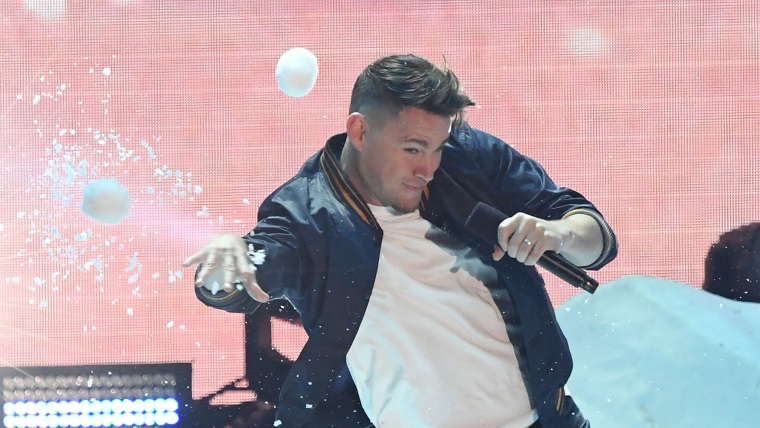 On Saturday, little Everly, decked out in a pretty purple and green dress, watched her "21 Jump Street" star dad, 37, talk about his new animated movie, "Smallfoot," with co-stars Yara Shahidi and Zendaya — and then get into a spirited snowball fight with the crowd!
Just last week, the couple, who fell in love while filming the 2006 dance romance "Step Up," shared funny snaps of themselves after Everly gave them a dramatic makeover.
The creative preschooler adorned her dad with a swirly mustache and a fancy monocle and gave her "World of Dance" star mom, 37, a lovely violet mask.
"This is what it looks like when a little tyrant fairy artist holds you down and makes your face look 'better,'" her dad captioned a selfie.
Here's hoping we see more of little Everly soon!