Mariah Carey and Nick Cannon had everyone doing a double take with their look-alike ensembles at the Kids' Choice Awards Saturday.
But the exes weren't matching each other.
Instead, Carey and Cannon, who are proud parents to 6-year-old twins, decided to play dress up with their respective mini-mes.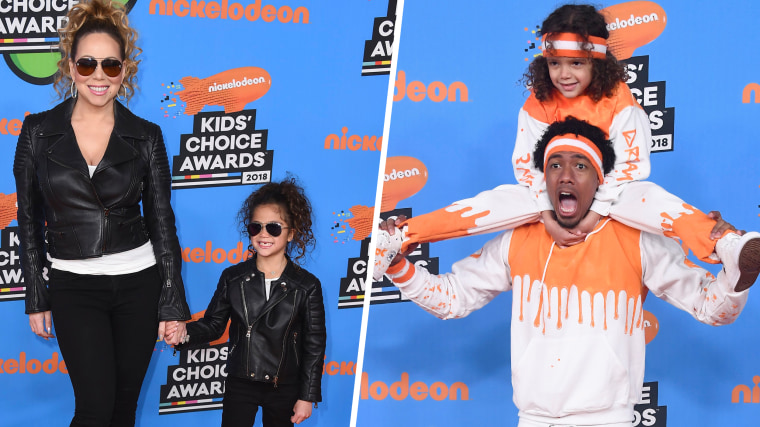 Dad and son Moroccan went with a fitting look for the Nickelodeon event with their bright splat-covered sweat suits and identical headbands. Cannon even carried the little guy on his shoulders as they hit the orange carpet.
As for Carey, she and daughter Monroe went for cool-kid vibes in their double-dose-of-leather moto jackets and matching black skinny jeans.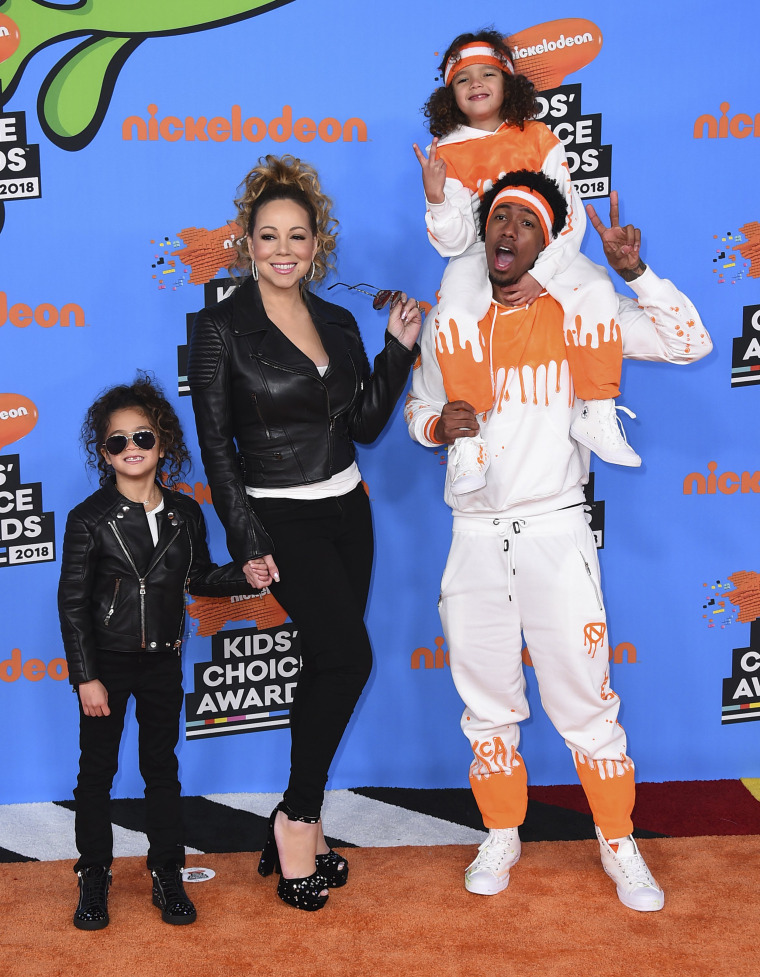 While the family was totally twinning for the occasion, their look-alike fun was no surprise.
After all, this isn't the first time they've dressed as doppelgangers — it's not even the first time they've done it for the Kids' Choice Awards.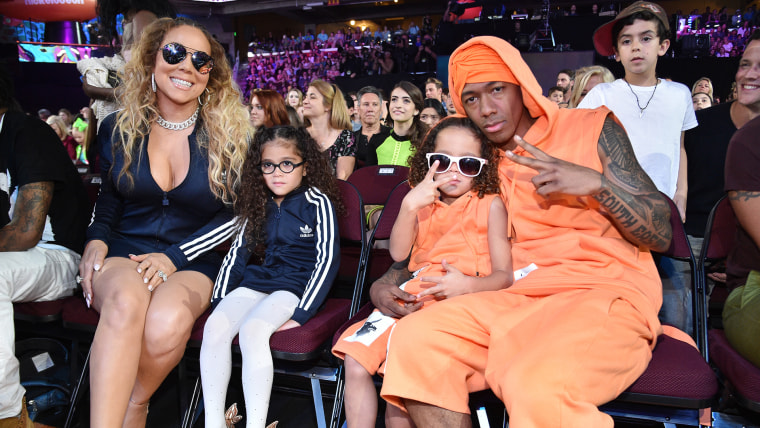 At last year's bash, the four of them showed off another set of identical father-son/mother-daughter outfits.
It's just one of the many ways that Carey and Cannon prove themselves to be perfect co-parents. The pair split in 2014 and finalized their divorce in 2016, but when it comes to their kids, they always present a united front — on the orange carpet and beyond.
"It's important for the kids," Carey told TODAY of her continued closeness with Cannon shortly after their divorce. "He's part of their lives forever."