Michael Douglas may be a huge Hollywood star and a two-time Oscar winner, but his 15-year-old daughter, Carys, once thought he made pancakes for a living.
Carys appears alongside her mom, actress Catherine Zeta-Jones, 48, on the cover of Town & Country's September issue, and inside the magazine, she revealed that during her idyllic childhood in sunny Bermuda, she had no idea her father was famous.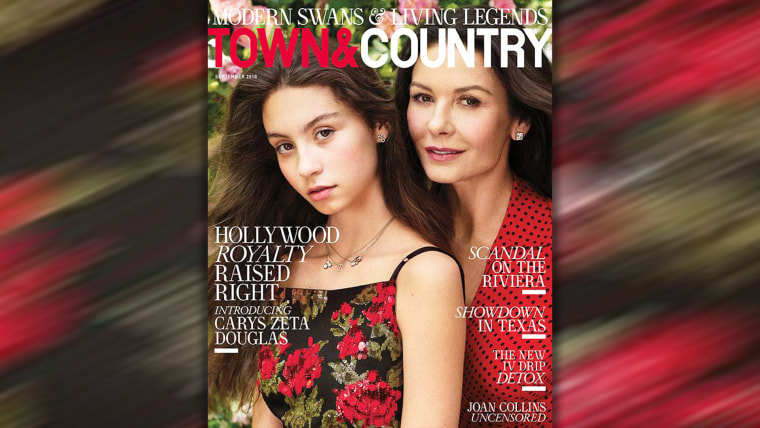 "I thought my dad was a pancake maker," Carys told the magazine. "I didn't know he was an actor. Honestly."
All that changed when the family traded their tropical paradise for Manhattan and were suddenly bombarded by paparazzi.
"I hated it," Carys revealed. "I used to get really upset. They would jump on the subway and sit right in front of me. I was, like, 6. I was confused. That's when I knew, 'If this is going to be what it's like, I need to focus on who I really am, and this is going to be something that's just going to happen, and I can't do anything about it.'"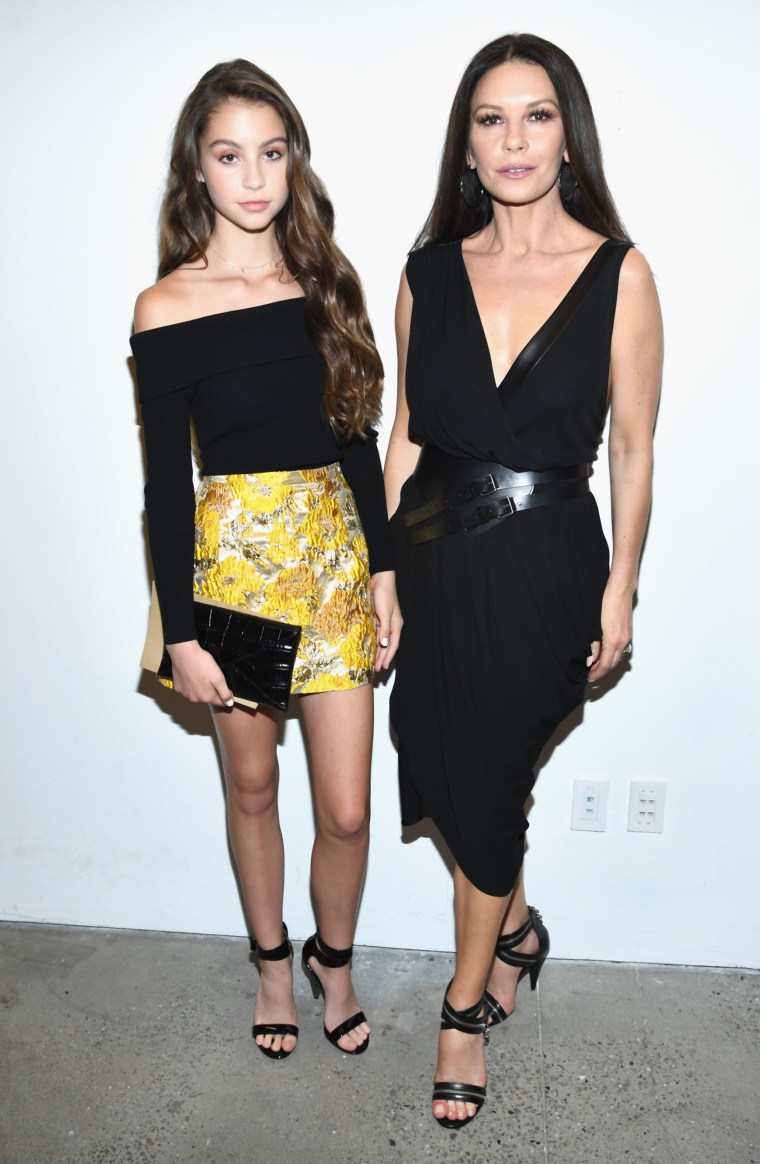 Worse, she said, was seeing terrifying tabloid stories about her dad. The teen recalled walking into a drugstore several years ago and seeing a headline that said Douglas' cancer, which had been in remission, had returned.
"There's this picture of my dad and it's like, 'Michael Douglas Cancer Again, Dying In a Month.' I just started crying. I was like, 'Why didn't my parents tell me this?!' Only it wasn't true. People just always want a story to tell," she said.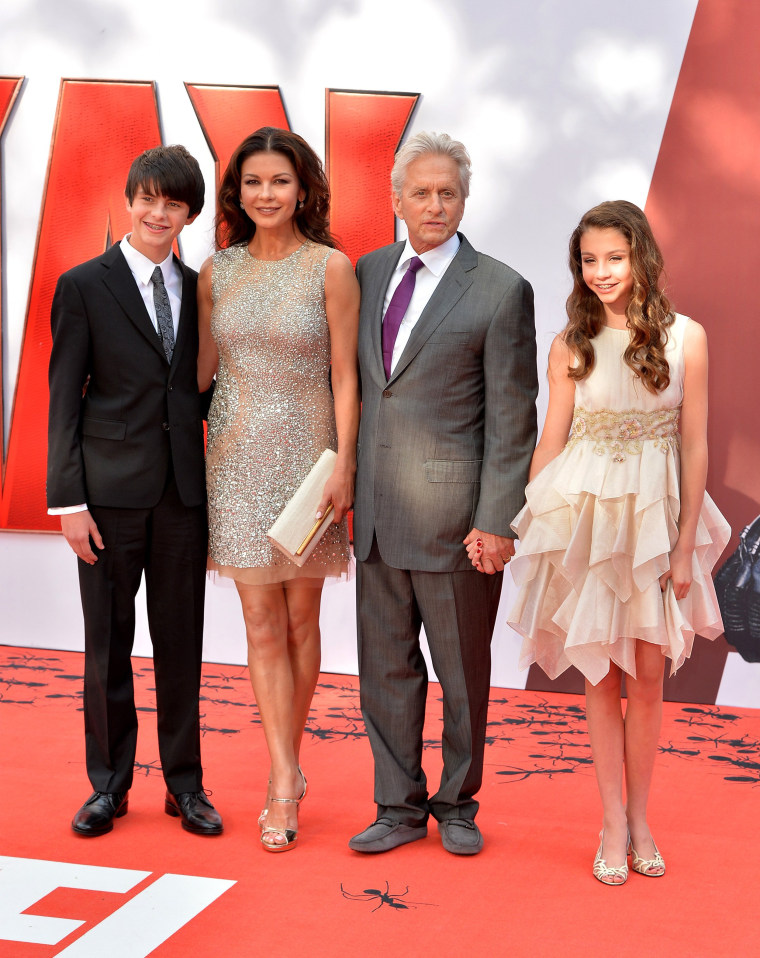 Carys also revealed that unlike some children of celebrities, she and her brother, Dylan, 17, have enjoyed a loving, if not strict, upbringing.
"My parents do a really good job of reality-checking me and being like, 'Look around you. The life you have is extraordinary,'" she revealed.
Zeta-Jones agreed, adding that she and Douglas, 73, have done their best to instill values — and manners — in their kids.
"There's nothing worse than a privileged kid without manners. I drilled it into them like boot camp," said the actress, adding of Carys, "She knows she cannot roll her eyes at me, or huff and puff around me. I never did it to my mother, and she's not doing it to me."