He's played many parts over the years, but now actor, producer, husband and father Michael Douglas is taking on a new role: granddad!
Earlier this week, his son, Cameron, and girlfriend Viviane Thibes welcomed a baby girl, and the proud grandparent shared the first photo of the little one on Facebook Thursday.
In the pic, the new addition appears to be sleeping soundly as she's cradled in her mother's arm.
Thanks to the 73-year-old, we even know her name. That bundle of joy is called Lua, and she was born Tuesday.
Shortly after Lua's birth, new dad Cameron took to Instagram to cheer for his partner.
"Today my appreciation for (mothers) all over the world has reached new heights...today I took part in a miracle as my baby girl was introduced to the world through a beautiful Amazon warrior," the 39-year-old father wrote alongside a photo of his girlfriend doing prenatal yoga.
"I'm so proud of you," he added.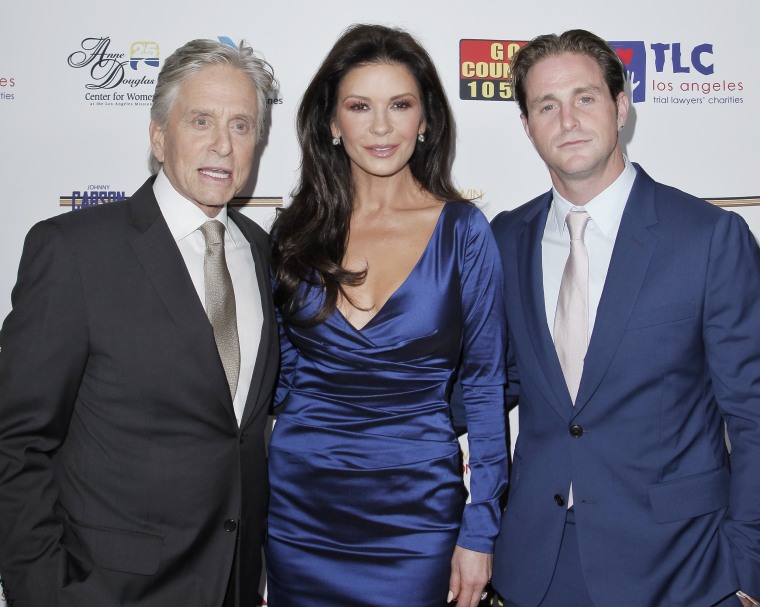 Cameron is Douglas' oldest child, from his first marriage. The star also has two others — son Dylan, 17, and daughter Carys, 14 — with wife Catherine Zeta-Jones.
Lua is his first grandchild.
Congratulations to the whole family!