There's no doubt these two are related!
Catherine Zeta-Jones attended an event for Dolce & Gabbana at the New York Metropolitan Opera House with her 14-year-old daughter, Carys Zeta Douglas, and the resemblance between the two was striking!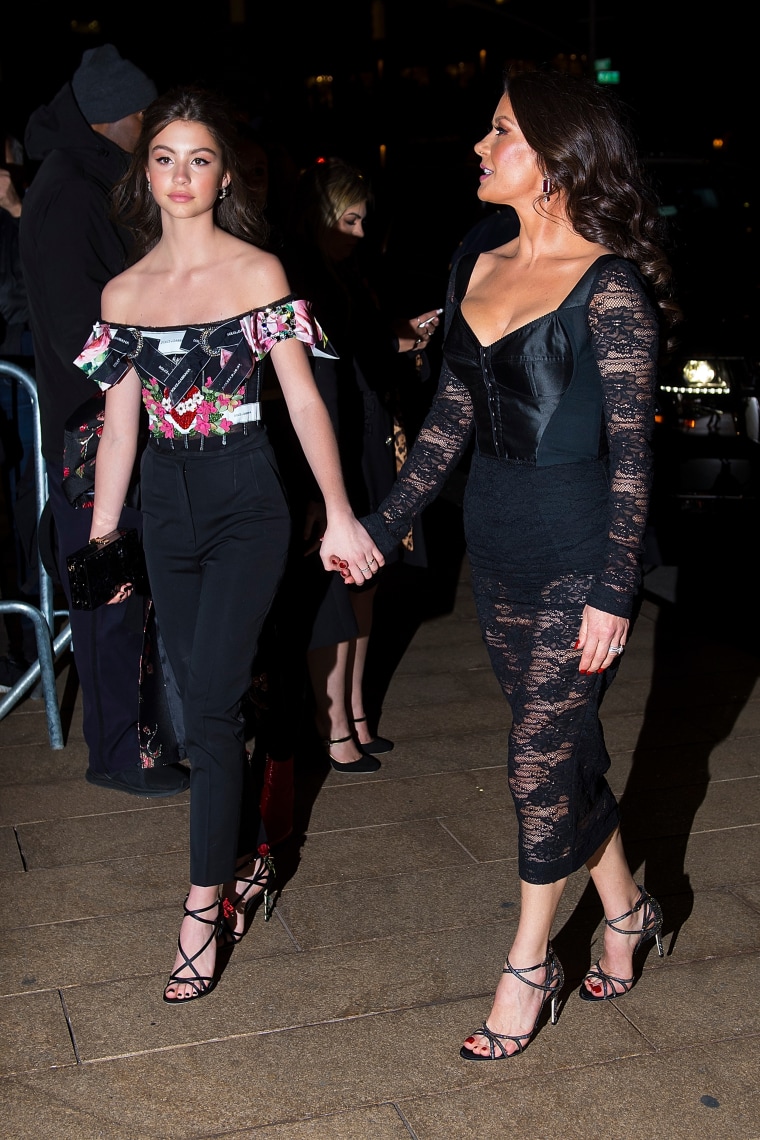 Besides sharing stunning looks, the duo clearly share a flawless sense of style. Zeta-Jones, 48, wore an elegant, lacy dress with a corset bodice, while Carys paired high-waisted black trousers with an off-the-shoulder, patterned top. They both wore strappy stilettos.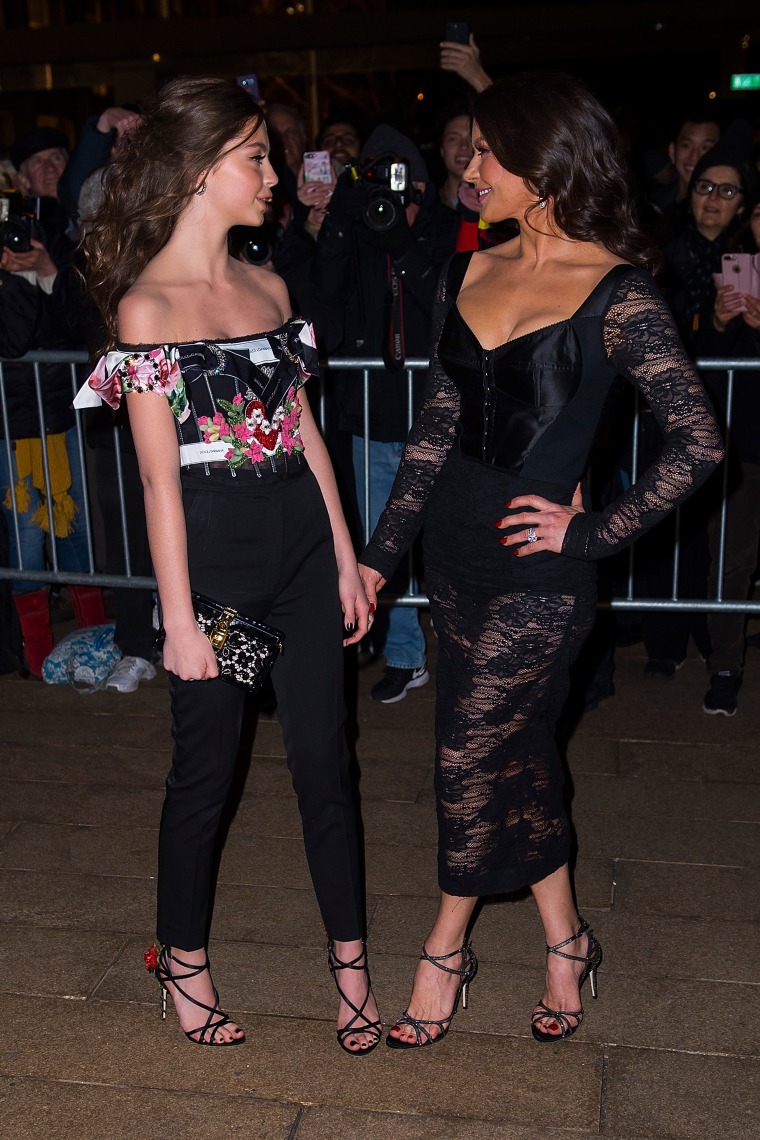 Zeta-Jones shared a video of their arrival on Instagram, showing her and Carys sweetly holding hands as they made their way through the crowd.
Carys is no stranger to the cameras. Growing up, she sometimes walked the red carpet with her mom, her older brother Dylan, and her dad, Michael Douglas. The family looked adorable at the premiere of Marvel's "Ant-Man" in 2015.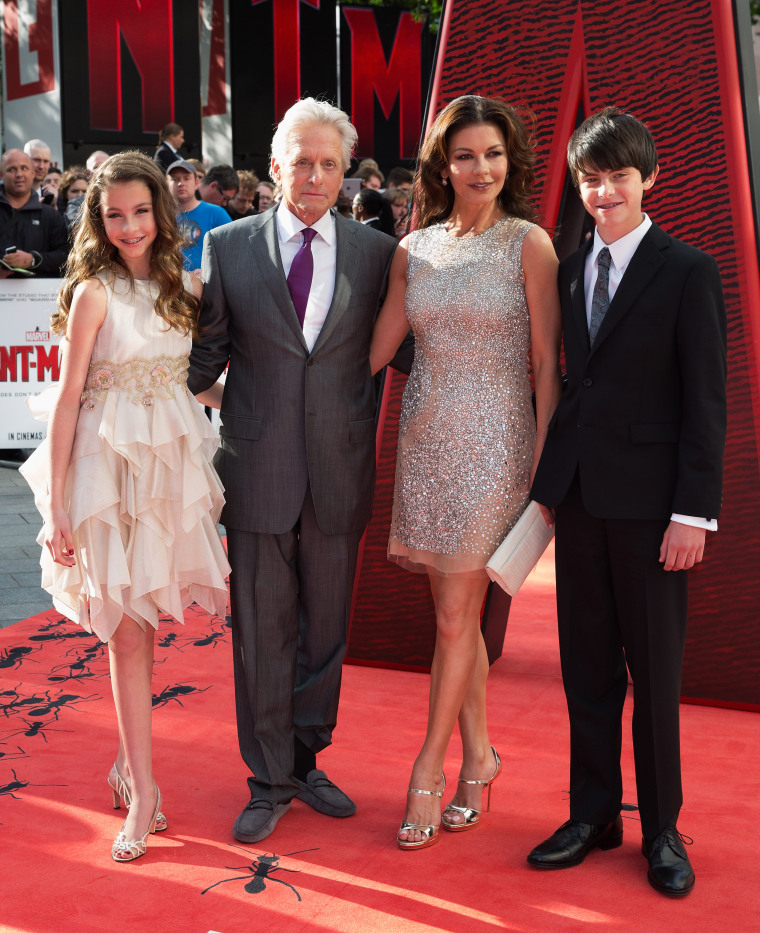 Now that she's a little older, Carys has been appearing at more fashion events with Zeta-Jones — reminding fans how much she resembles her famous mom.
The pair were practically doppelgängers at the Michael Kors Collection Spring 2018 Runway Show back in September 2017, from their matching dark hair and eyes to their nearly identical shoes.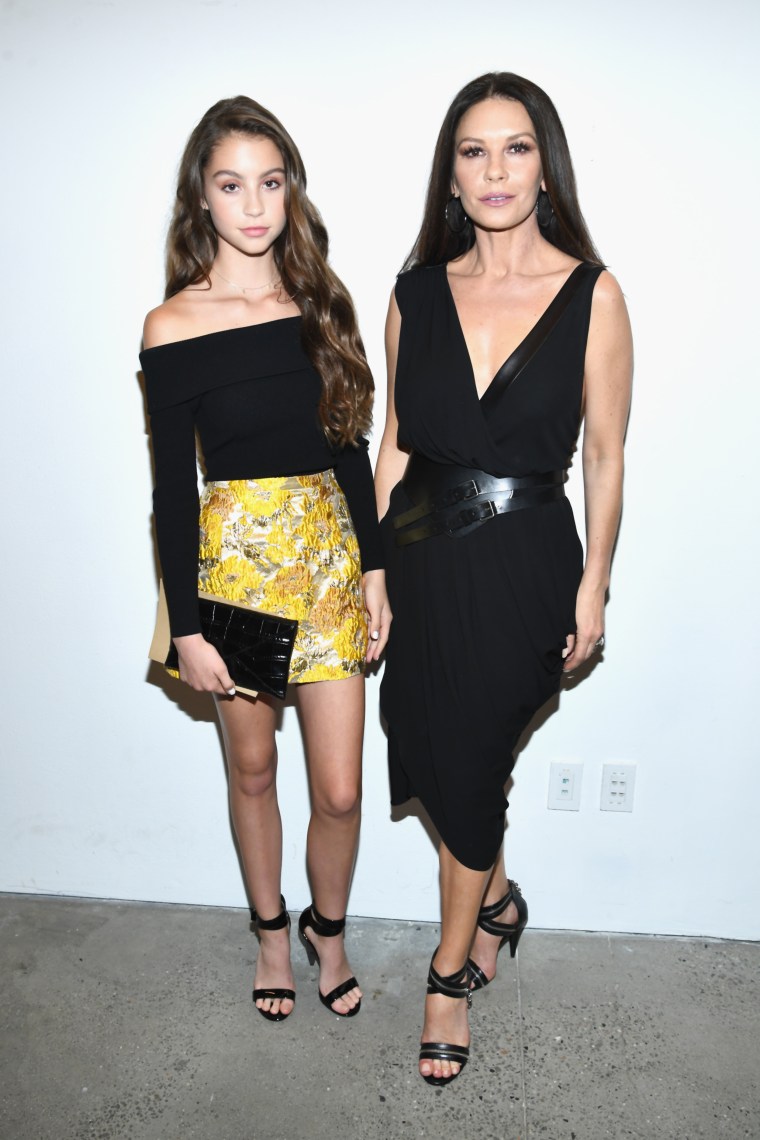 We're getting flashbacks from Zeta-Jones in "The Legends of Zorro" in 2005!
Gorgeous looks clearly run in the family!