Whatever deal Kirk Douglas has struck with the universe, we would like in on it, please!
The actor, producer, director and author celebrated his 101st birthday on Saturday — a remarkable milestone in a remarkable life. Among his well-wishers was daughter-in-law Catherine Zeta-Jones, who took to Instagram to share a sweet photo of them together.
"101 today!!!! My darling Pappy on my knee," Zeta-Jones, 48, captioned the photo. "Happy Birthday to my wonderful, inspirational and loving father in law, Kirk. Love you with all my heart."
Zeta-Jones added the hashtag #hero, leaving no doubts as to what her father-in-law means to her.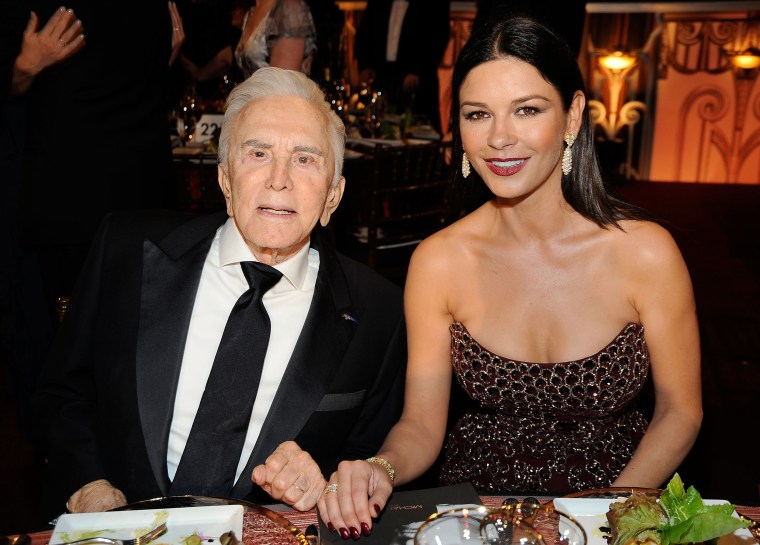 Douglas' son (and Zeta-Jones' husband) Michael Douglas, 73, posted his own birthday message on Facebook, referring to his dad as a "living legend."
Kirk Douglas celebrated the big 100 last year with son Michael and Zeta-Jones. Since the younger Douglas and Zeta-Jones wed 17 years ago, it seems their extended family has only grown closer.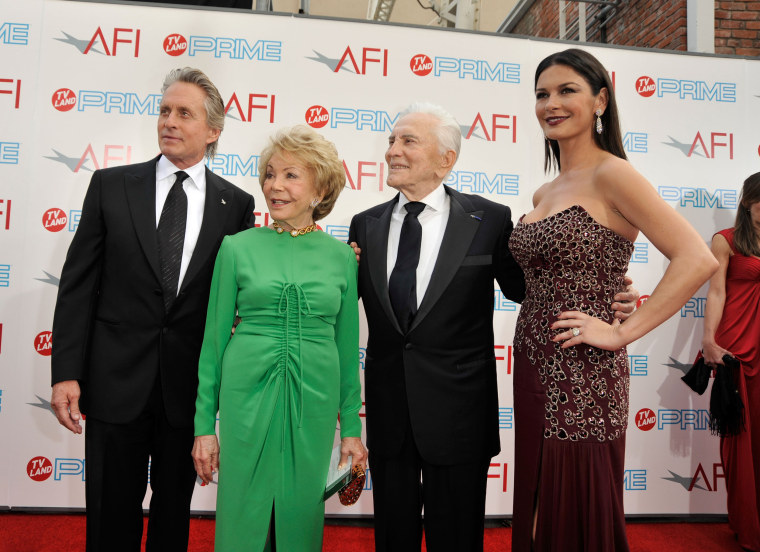 Happy birthday to a beloved Hollywood legend — and thanks to this family for always sharing the love!