Elton John is putting an end to life on the road.
In a press event with CNN's Anderson Cooper on Wednesday, the pop legend announced an upcoming world tour and revealed it would be his last time on the road. John explained that he wanted to spend more time with his husband, David Furnish, and their two young sons, Zachary, 7, and Elijah, 5.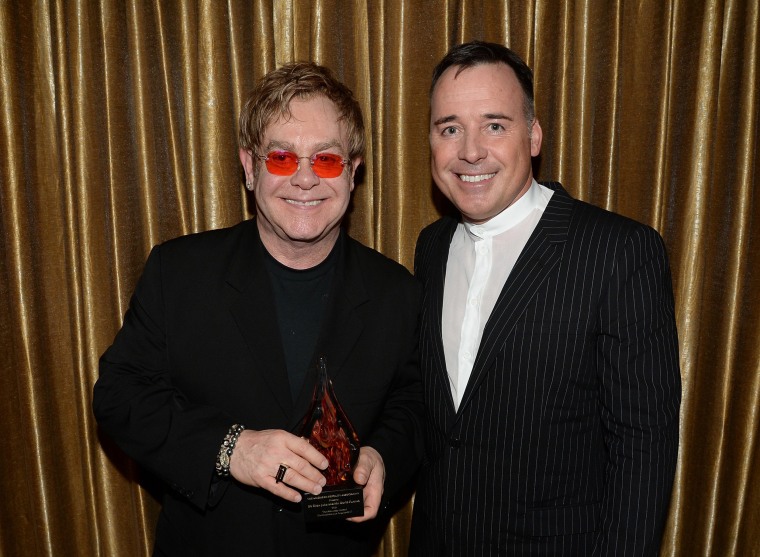 "I've been touring since I was 17 with various bands," John told Cooper during their chat, which was streamed online. "I thought the time is right to say thank you to all my fans and say goodbye."
The 70-year-old rocker, whose career has spanned more than 50 years, explained that once he and Furnish became parents, their priorities changed.
"We had children and had changed our lives and in 2015 we sat down with their school schedule and we said I'm going to miss too much of this," John said.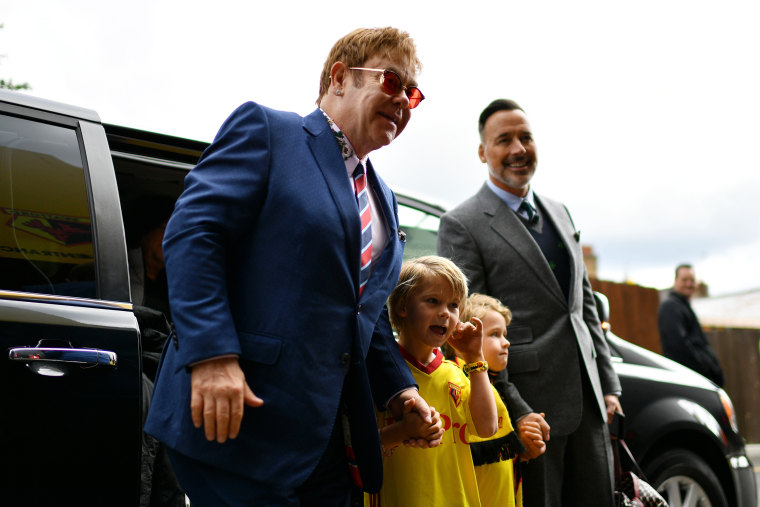 Of course, the five-time Grammy winner's announcement doesn't mean he'll be disappearing anytime soon. The musician explained that he still intends to record music.
And, as for his final world tour — dubbed the "Farewell Yellow Brick Road" tour — the 300-date jaunt kicks off in September and travels through five continents across the globe over the duration of three years.
Fans can also catch the "Rocket Man" singer in Las Vegas, where he's performing in his second residency at Caesars Palace through May 19.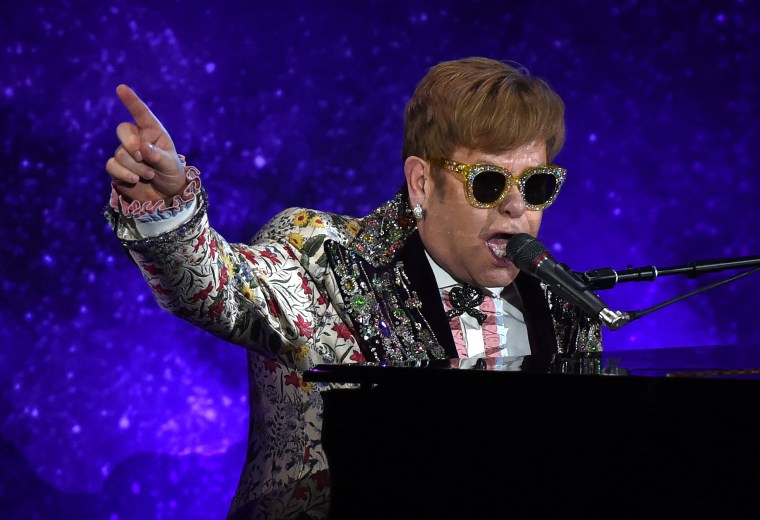 And, he's scheduled to perform a duet with Miley Cyrus at the Grammys this Sunday. Two days later, John will perform again at a special post-Grammys concert called "Elton John: I'm Still Standing — A Grammy Salute" featuring Sam Smith, Chris Martin, John Legend and Keith Urban.
Still, said John, "I can't go on forever."
Nor does he want to, not when his two children are growing up so quickly.
"When I stop, they will be 10 and 8 and that's a very important time in their lives," John said of his sons. "I don't want to miss them, and I don't want them to miss me."
Tickets for Elton John's "Farewell Yellow Brick Road" tour go on sale Feb. 2.