Steph Curry's oldest child is growing up quicker than the time it takes him to fire off a 3-pointer.
The Golden State Warriors star and daughter Riley, 10, attended the Stanford University-UCLA women's basketball game on Feb. 20 in Stanford, California.
Seated next to her father, Riley wore a pink tie-dye sweatshirt with her hair braided, while her father kept it casual in a white sweatshirt.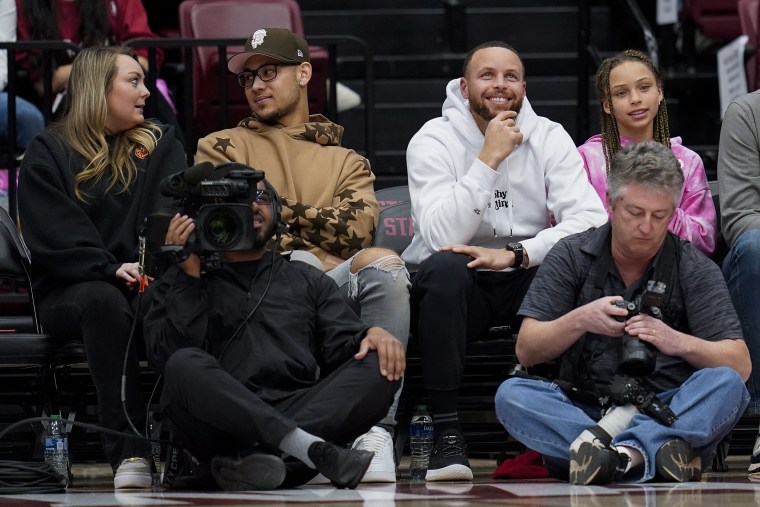 In addition to Riley, Curry and his wife, Ayesha, have daughter Ryan, 7, and son Canon, 4.
Riley generated headlines as a toddler in 2015 when her dad let her sit with him in postgame press conferences during the Warriors' playoff run, en route to the team winning the NBA title.
During those scene-stealing appearances, little Riley acted fidgety, grabbed the microphone and interrupted her father while he tried to answer questions from reporters.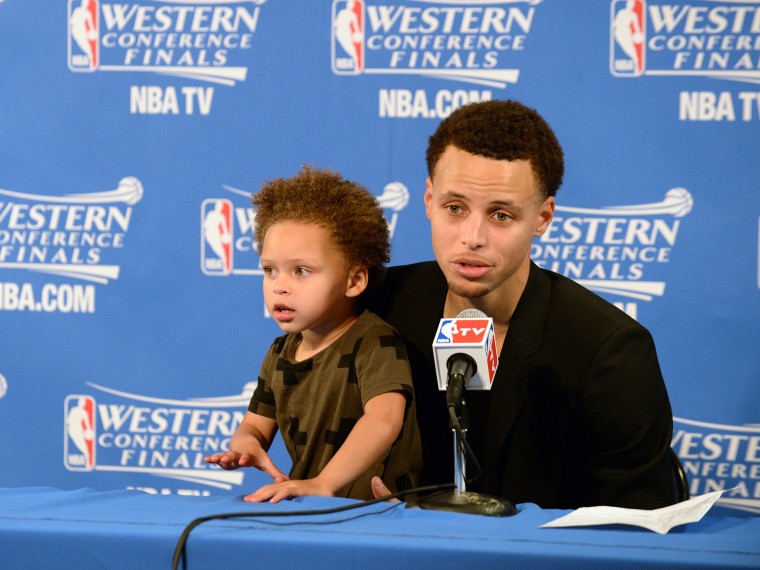 Curry has said he regrets bringing Riley with him to the speak with the media during the NBA playoffs that year.
"I didn't know how much that would blow up and how much of a splash she (would make) on the scene," he told The Undefeated in 2019.
"If I could take that one back, I probably would, just because my goal is just to … give my kids the best chance at success and at seeing the world in the proper way … trying to give our kids the best chance to be successful and have a normal life in terms of treating people the right way, having respect, not getting too big-headed and feeling like everything's about them," he said.
Stanford, ranked No. 3 in the country, took down 17th-ranked UCLA, 71-66. Stanford was led by 25 points from Cameron Brink, whose godparents are Curry's parents, former NBA star Dell Curry and his wife, Sonya.