If your day is lacking a dose of cute, don't worry: Stephen Curry's adorable daughter can fix that!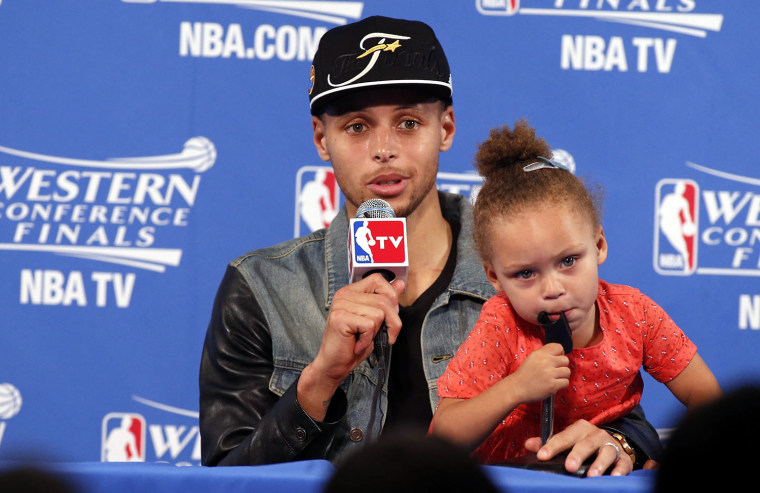 The Warriors point guard brought his 2-year-old, Riley, to a post-victory press conference after besting the Rockets Wednesday night, and — no surprise — she stole the spotlight.
While Dad tried to keep a straight face and answer serious questions, Riley was more interested in a game of hide-and-seek than hearing about the game her pop just played.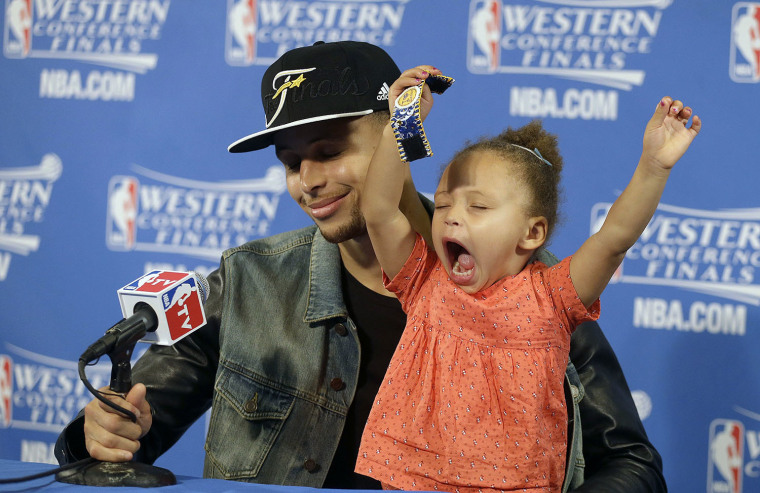 "She's taking advantage of the situation for sure," he told the crowd. "She's way too comfortable."
There's no arguing that point. Whether giggling, hopping or delivering exaggerated yawns, Riley was a natural in front of the camera.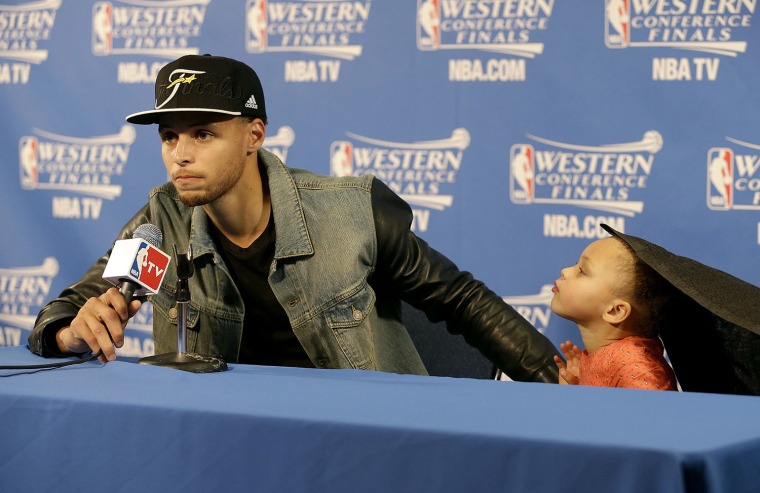 Of course, that's a point she's proven in the past.
Just last week, Riley ruled another press conference.
We can't wait to see what she has in store for us when the Golden State Warriors face off against the Cleveland Cavaliers next week!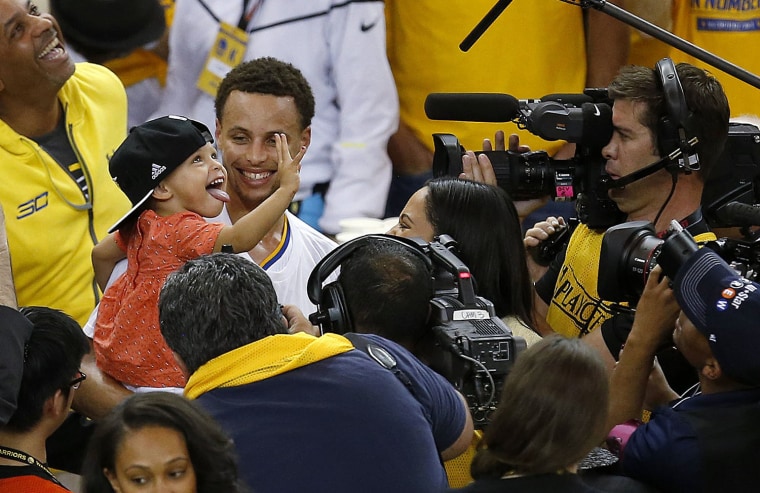 Follow Ree Hines on Google+.