Tom Brady and his daughter, Vivian, are spending their summer going on safari adventures together.
On July 31, the 45-year-old retired NFL superstar shared multiple photos from the pair's recent trip together on his Instagram stories, highlighting the majestic animals they came across. 
In Brady's first snap, a ferocious lion appeared to lick his lips and stare off into the distance. Next, Brady captured a massive elephant treading through the wilderness. 
"Wow," he simply wrote below the picture of the tusked mammal. He included a heart emoji in his message.
Vivian made an appearance in the next story. The 10-year-old seemed captivated as she watched an elephant parading in the distance.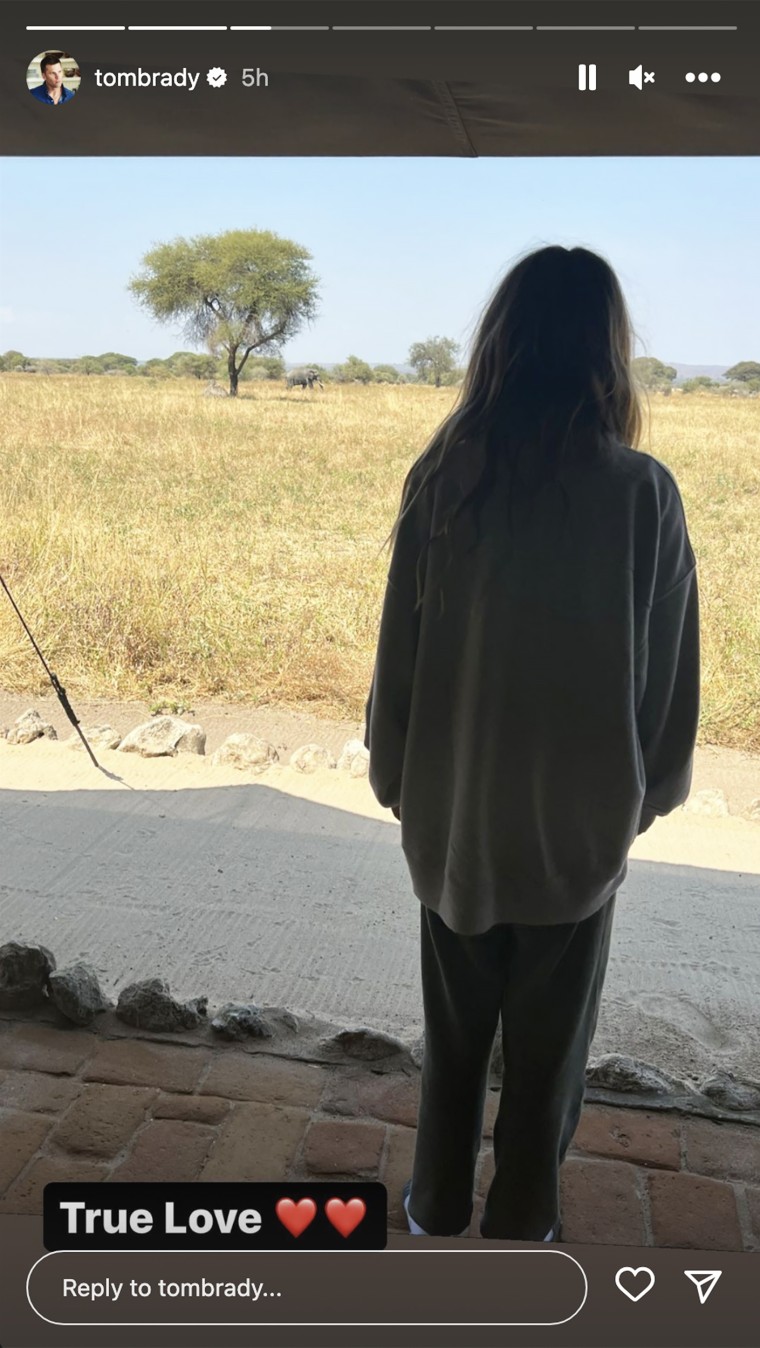 The proud dad captioned the snap "True Love" with two heart emoji.
Vivian scribbled "My Dad (Loves) Zebras" into the sand in the following photo. The former Tampa Bay Buccaneers quarterback confirmed in the caption that he is a big fan of the striped animals.
Then, it was time to get a closer look at the wildlife. While riding in a vehicle, Brady and his daughter both took pictures of more animals.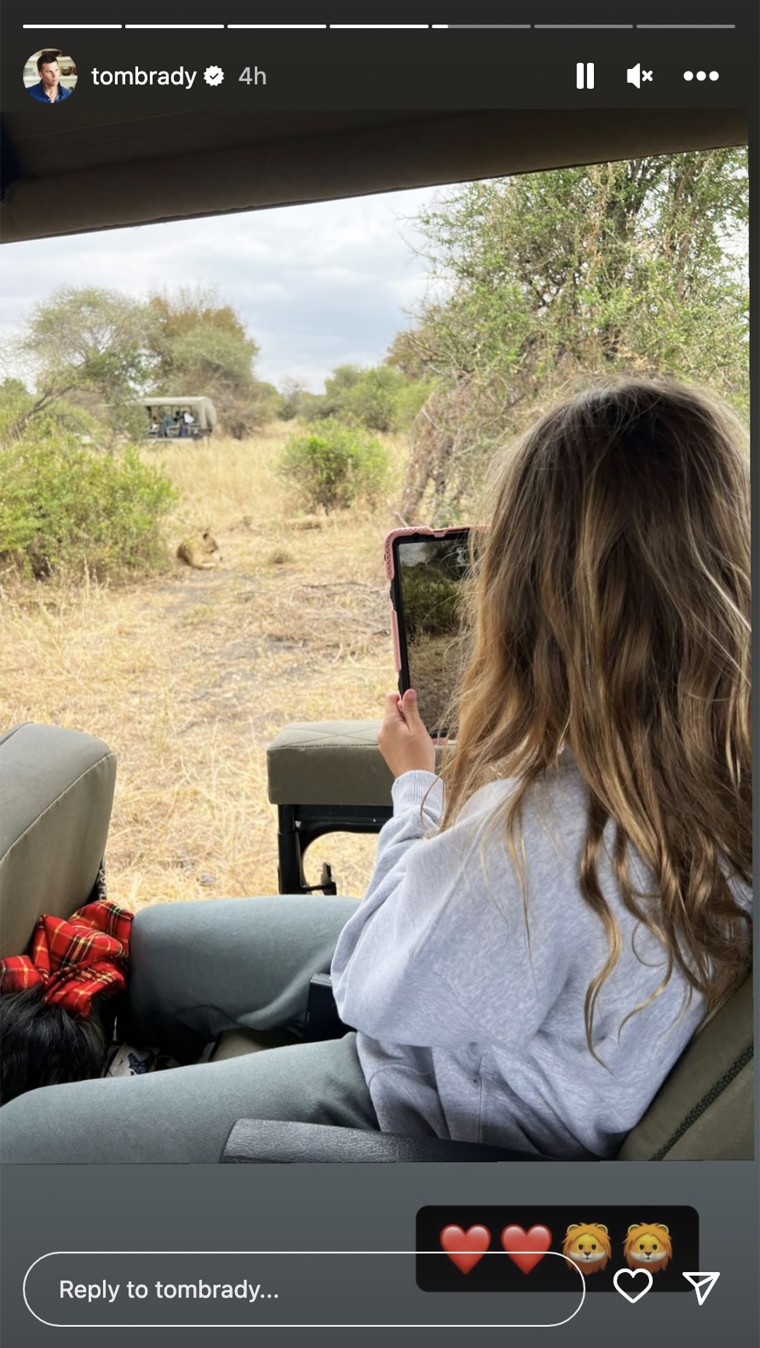 After their busy day, the duo stopped to have lunch together. Brady uploaded a picture of Vivian sweetly feeding a bird that wandered near their table. 
"Always thinking about others," he said in the caption, adding three heart emoji. 
He ended his story by revealing that their lunch date included a view of a couple of elephants a few yards away.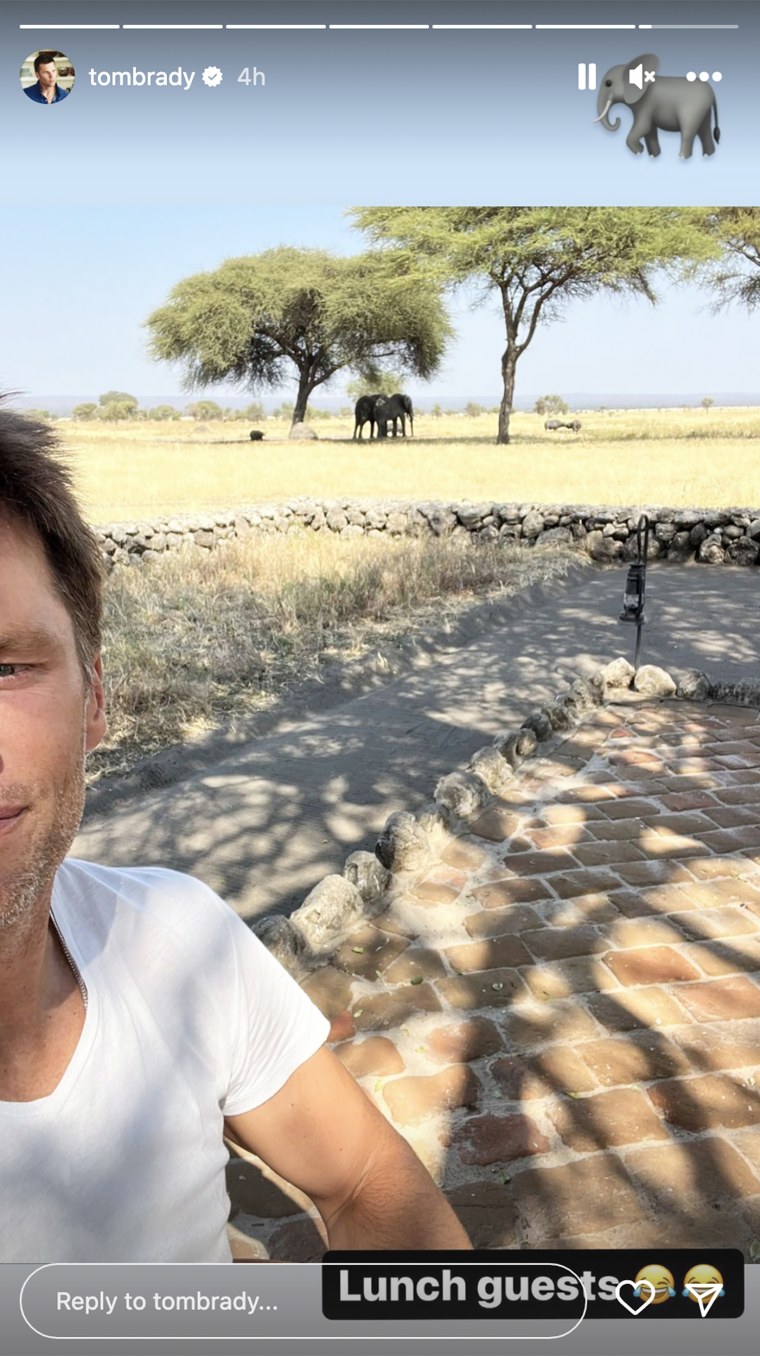 "Lunch guests," he joked. 
Throughout the summer, Brady has been uploading photos and videos of him traveling to Disney World, playing football and celebrating Father's Day with his children. He shares Vivian and son Benjamin, 13, with ex-wife Gisele Bündchen. The Super Bowl winner is also a dad to son Jack, 15, whom he shares with actor and former partner Bridget Moynahan. 
He gushed about raising his three children in a video call with TODAY.com in June. 
"Fatherhood is a great responsibility — being available and present is the most important thing," he said. "Something that I continue to work on is making sure I have enough time to connect. It's always a work in progress."
The athlete also spoke about the expectations his children face because he is their father.
He explained, "They're just normal kids trying to develop their own relationships with their friends, go to school and learn and grow. Because of who our kids are (people say), 'You should be good at this' or 'You should look like that' but that's not the case. Everyone is an individual."
Brady isn't pressuring his children to follow any path. Instead, he wants them to discover their own passions and build genuine friendships. 
He continued, "Our children have unique challenges (that are) different from ones I had growing up. There are a lot of expectations because of who their mom or their dad is, and it's not necessarily fair to them because they didn't choose that."