Could Tom Brady's daughter be the next all-star quarterback?
In a sweet video shared to his Instagram story, the former Tampa Bay Buccaneers player is seen passing a football across a long pool to his 10-year-old daughter, Vivian Lake.
"Vivi Lake doing her best @edelman11 impression," referring to former New England Patriots wide receiver Julian Edelman.
Brady also added several red hearts and crying laughing emoji.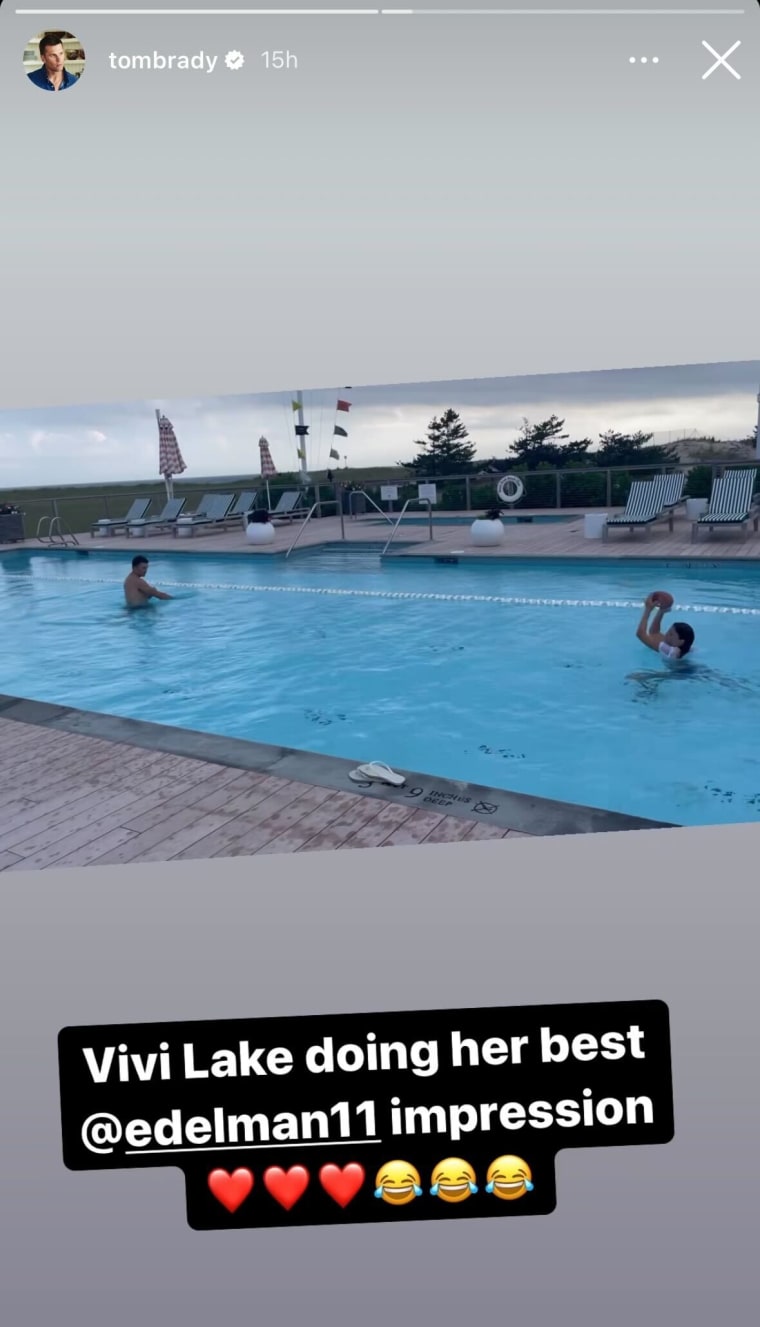 After Vivian catches the first throw, her dad responds, "Atta girl! That's what I want."
She then catches the ball again and Brady says, "There you go." Before the last pass, Brady preps to make the throw across the pool and says, "This one's to you, you ready?"
After the football slides through Vivian's hands to the other side of the water, the two both give a disappointed yell as she goes to retrieve the ball.
Last month, Brady shared another family bonding moment when he took son Benjamin, 13, and Vivian, both of whom he shares with ex-wife Gisele Bundchen, to Disney World.
"The happiest place on earth (until you realize your kids were lying about Tower of Terror being 'mad chill')," Brady wrote captioned a photo-and-video carousel shared to Instagram on June 5.
In the first picture, Brady looks terrified riding behind Vivian on The Twilight Zone Tower of Terror, although his daughter looks rather at peace. The follow-up video, however, shows the two smiling and screaming together.
The other shots show the three of them, all smiles, roaming the park, with the final photo showing them all dancing in front of cameras.
Since retiring in February 2023 from his renowned football career, Brady has scored more time with his two children, he told TODAY.com in an interview. The former player previously wrote on Instagram that his family had allowed him to live his "absolute dream."
"Fatherhood is a great responsibility — being available and present is the most important thing," said Brady. "Something that I continue to work on is making sure I have enough time to connect. It's always a work in progress."