The ceremony for Marc Anthony's star on the Hollywood Walk of Fame was a family affair.
The Latin music sensation received the 2,762nd star on the famous landmark in Hollywood on Sept. 7, and was joined by wife Nadia Ferreira and his two sons, Cristian, 22, and Ryan Muñiz, 20, whom he shares with ex-wife Dayanara Torres.
The 54-year-old singer took a moment during the ceremony to pose with his two boys next to his new star. The two boys also took a photo together on the red carpet.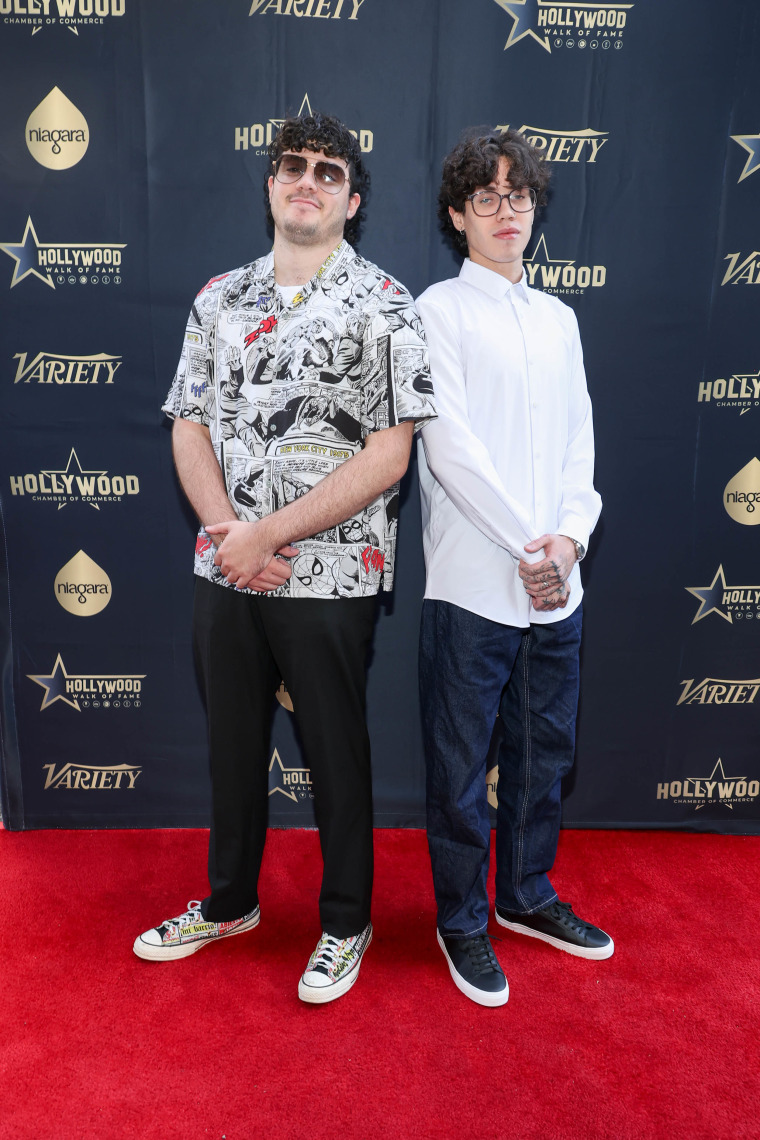 During his speech, the "Vivir Mi Vida" singer said he was "beside myself" and "humbled."
"I'm taking it in and I'm thinking about my kids and I'm thinking about my friends," he said at one point, touching on how his Latin roots and those closest to him made him who he is now. "And I'm a collection of that and I'm not worthy because I have so much more to do."
Anthony went on to thank his fans, team and children, among others.
"I want to thank people who believed in me, my godson, my babies that are not babies anymore, my baby, my beautiful friends, my wife, my team," he said. "And people that on a daily basis make me the man that I am."
Anthony is also father to daughter Arianna and son Chase from his previous relationship with Debbie Rosado. He shares 15-year-old twins Max and Emme with ex-wife Jennifer Lopez.
Anthony and Ferreira, who got married in January, also welcomed their first child together in June.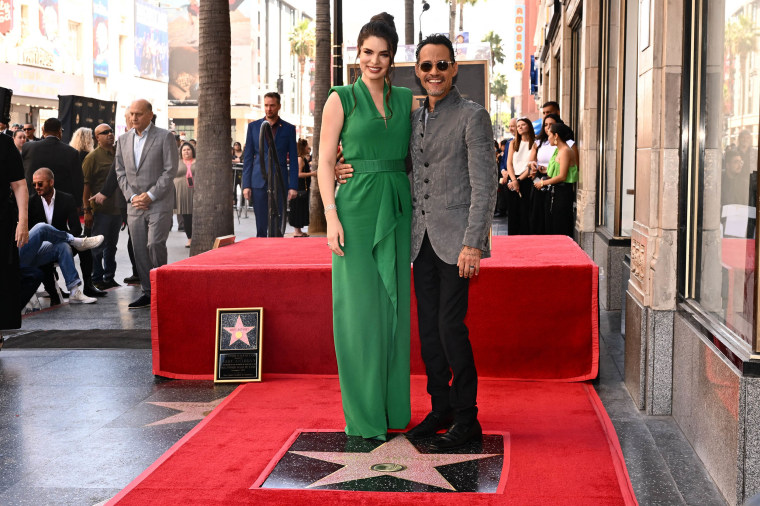 Prior to the "I Need to Know" singer giving his speech, he was surprised by his longtime friend, soccer star David Beckham, who was the guest speaker.
Beckham said he was "very starstruck" when he first met Anthony 20 years ago. He said he would listen to Anthony's music on the way to his Real Madrid games.
"I now dress a little bit like him. I learned salsa for one man only, but please don't tell my wife," Beckham joked, referring to Victoria Beckham. "But when we met, we immediately had a special connection. I knew that I had a friend for life."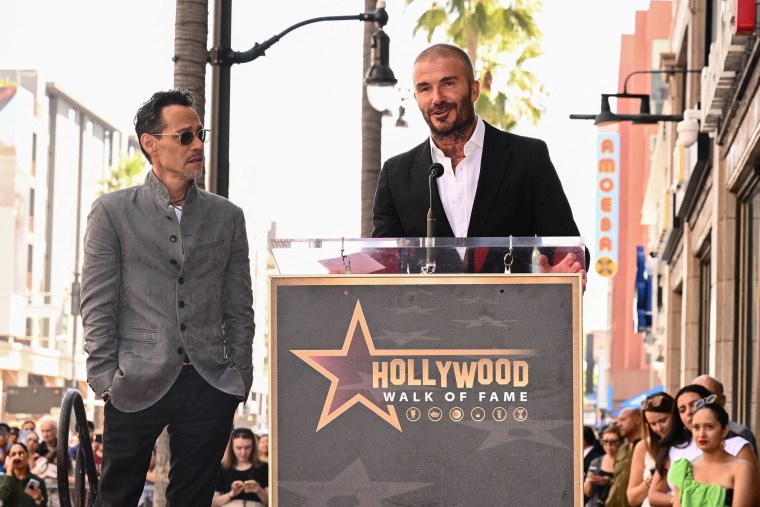 Throughout Beckham's speech, Anthony was visibly emotional, wiping away tears as his good friend spoke wonders about him.
"Over the years our friendship has grown and Marc is family, godfather to my son, Cruz," he said, as Cruz Beckham was also in attendance. "And someone that I love to spend time with. He is an incredible father, husband and family man and he gives so much to the people in his life."
The multi-Grammy winner would go on to share videos and photos from his ceremony on his Instagram stories, writing on one photo, "Gracias, mi gente," which translates to "thank you, my people."