It's year-end clearance time and dealers across the country – especially those selling luxury brands – are offering big discounts and special financing to get you to buy. But is it really the best time of the year to get a bargain on a new car?
The week between Christmas and New Year's Day is expected to be the busiest of the year, according to the experts at Edmunds.com. They predict that new car sales during these six days will be 78 percent higher than the average week in December. And leasing is expected to hit an all-time high.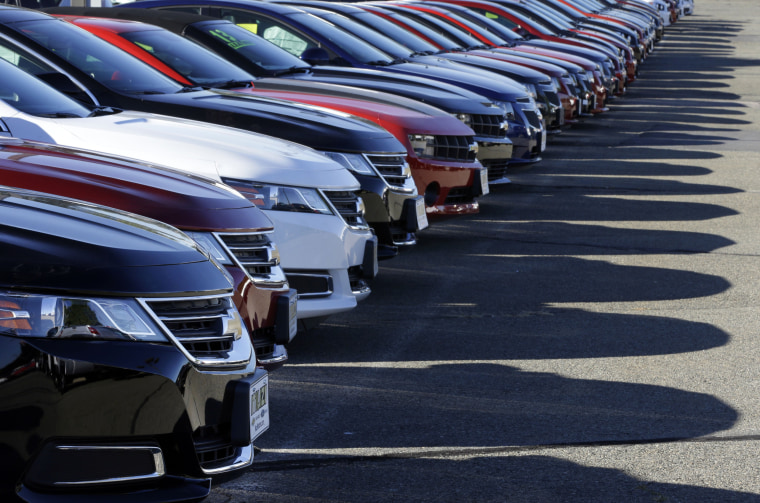 "If you can get a 2014 model, you'll save about 10 percent off the MSRP as compared to six percent off MSRP for 2015 models," said Aaron Lewis, senior communications manager at Edmunds.com.

Consumer advocates urge caution. It's easy to get swept up in all the year-end marketing hype and wind up with a less-than-great deal.
"There is no best time of year to buy a car," said Kevin Brasler, executive editor at the non-profit Checkbook.org. "The whole idea that there are great end-of-the-year sales because dealers are motivated to make their sales quotas is just a myth."
Checkbook runs the CarBargains buying service. It gathers competitive bids from various dealers in the buyer's area to find the lowest price. They find that there are sales throughout the year – especially on slow-selling models. It's all based on supply and demand, Brasler said.
Jack Gillis, author of The Car Book 2014 reminds buyers to be skeptical about the bold savings claims made in the ads. (Read chapter on 5 Basic Steps for Car Buying.)
"It's the fine print that can kill you; it can dramatically change the terms of that great-sounding offer," Gillis told TODAY. "And the lower-priced models featured in the ads can often be hard to find on the lot."

Earlier this month, the Federal Trade Commission (FTC) fined two auto dealer groups that were charged with deceptive advertising.
In its complaint, the FTC said some of the TV commercials hid significant information in the fine print, such as the substantial down payment required or added costs. Other ads didn't disclose that the low monthly payments or attractive interest rates offered were only for leases, not sales.
The smart way to shop
All too often, buyers go to a dealer and spend hours trying to negotiate a better deal. Here's a better approach: Do some comparison shopping first. Contact a few dealers – online or on the phone – and request a quote.
"If you get competitive bids, you can often buy a vehicle for hundreds of dollars below invoice and sometimes thousands below invoice," said Checkbook's Brasler.
Edmunds.com has a free Price Promise service that makes it easy to get quotes for the same model from several dealers in your area.
"These Internet prices are usually aggressive because dealers know it's easy for people to get them and compare them," said Aaron Lewis.
It's also a good idea to get pre-approved for a loan before you start shopping. Contact your bank or credit union to see what interest rate you qualify for. This way, you'll know how much you can afford to spend and if the dealer's financing rate is better than what you could get on your own.
You'll find advice and tips about car buying at Checkbook, Edmunds and Consumer Reports.
Herb Weisbaum is The ConsumerMan. Follow him on Facebook and Twitteror visit The ConsumerMan website.