Selena Gomez knows firsthand that social media isn't always what it seems.
Countless times, the actor and singer has shared Instagram posts calling out body-shamers and telling people to be kinder. While she would note on the platform that she doesn't care what others think of her appearance, a different story was playing out behind the scenes.
"My weight would constantly fluctuate because I would be on certain medications. And obviously, people just ran with it," she said in an episode of Apple TV+'s "Dear…" "It was like they couldn't wait to find a thing to bring me down. I was being shamed for gaining weight because of my lupus."
Gomez, 30, went on to explain that she "lied" about how she was feeling.
"I lied. I would go online and I would post a picture of myself and I would say, 'It doesn't matter. I'm not accepting what you're saying,'" she said. "All the while, being in the room posting and crying my eyes out because nobody deserves to hear those things."
"Though I was posting these things saying it doesn't bother me, because I didn't want it to bother other people who are experiencing the same thing, getting shamed for what they look like, who they are, who they love," she added. "I just think it's so unfair. I don't think that anybody deserves to feel less than."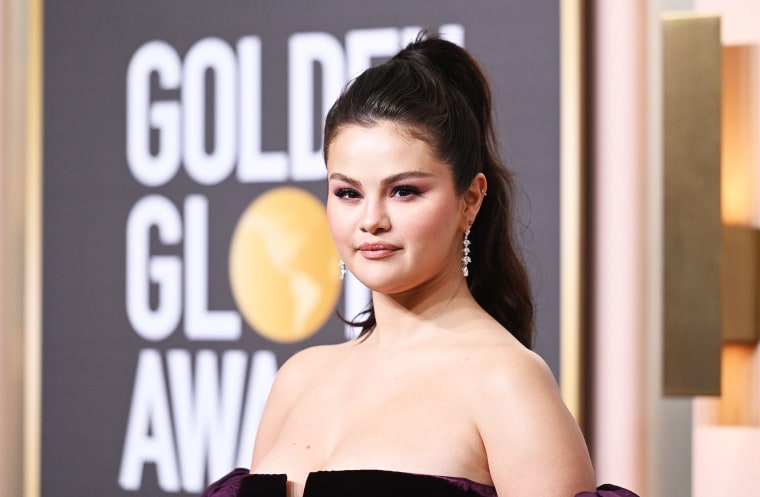 Instances where the "Only Murders in the Building" star posted about not caring about body-shamers' comments include one in April 2022. In a TikTok, she said, "I don't care about my weight because people b---- about it anyway."
"I am perfect the way I am," she added.
More recently, during a TikTok live in February, Gomez spread some positivity while hitting back at critics.
"I just want to say and encourage anyone out there who feels any sort of shame for exactly what you're going through when nobody knows the real story: You are beautiful and you are wonderful," she said.
The former Disney Channel star, however, did get candid about dismissing her feelings to put on a brave face in her 2022 song "My Mind and Me." 
"Wanna hear a part of my story/I tried to hide in the glory and sweep it under the table so you would never know," she sings at the top of the song, going on to say she feels "like an accident/People look when they're passing it/Never check on the passenger/They just want the free show."
She also addresses being a role model for others, later singing, "But if I pull back the curtain/Then maybe someone who's hurting will be a little more certain/They're not the only ones lost."
Gomez has been vocal about how lupus and certain medications impact her appearance since her kidney transplant in 2017.
"I have lupus and deal with kidney issues and high blood pressure, so I deal with a lot of health issues, and for me that's when I really started noticing more of the body image stuff," she said in 2019 during an interview for the Giving Back Generation videocast. "I really noticed when people started attacking me for that ... that got to me big time. I think for me, that really messed me up for a bit."
The singer, meanwhile, does continue to spread positivity when she can.
To celebrate International Women's Day this year, she posted a photo of her younger self on Instagram, writing, "Dear younger me, please don't be afraid to ask for help," adding in part. "I want each of us to be gentler to ourselves. Write your younger self ... and stick it on your mirror to remind yourself that you deserve the world. Love you."