We love John Goodman no matter what size he is. But recent photos of the former "Roseanne" star walking through Los Angeles International Airport on Monday have us applauding!
That's because the 63-year-old is looking good — and a lot slimmer.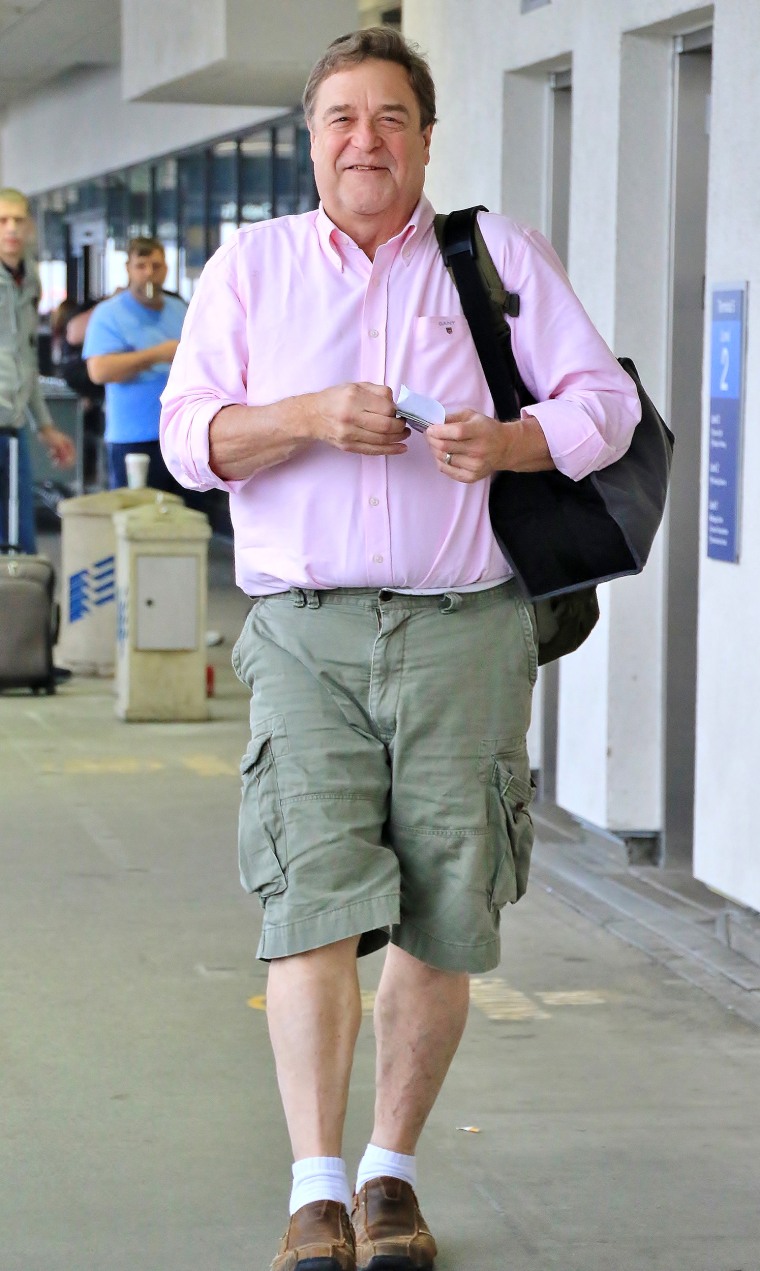 The weight loss has been an ongoing process for Goodman, who has come close to being 400 pounds in the past.
After years of alcohol abuse, the actor stopped drinking in 2007, then cut sugar from his diet and started working out with health coach Mackie Shilstone. By 2010 he had lost more than 100 pounds.
"I'm breaking a sweat but I'm not going nuts," he told People at the time.
His newly svelte figure drew big attention in October, when he walked the red carpet in support of his new movie "Trumbo."
MORE: John Goodman shows off dramatic weight loss on 'Trumbo' red carpet
Shilstone told the press Goodman has been following a "Mediterranean-style eating plan" focused on fish, olive oil, vegetables and fruit.
"This didn't happen overnight — it's been an ongoing process," Shilstone told The New York Post last year.
MORE: John Goodman and Matt Lauer bond over baldness and teddy bear talk
And that process is continuing to work. While strolling through LAX, Goodman was all smiles and looking trim in shorts and a pink Oxford shirt.
Nice work, John! We know it ain't easy, but you seem to be doing it right.
Follow Randee Dawn on Twitter.