Anyone who knows Kathie Lee Gifford and Hoda Kotb knows they don't lie about anything — including their age.
"Long before Google, I told the truth," Kathie Lee, 64, told Prevention magazine for its special "Love Your Age" issue, which hits newsstands Tuesday.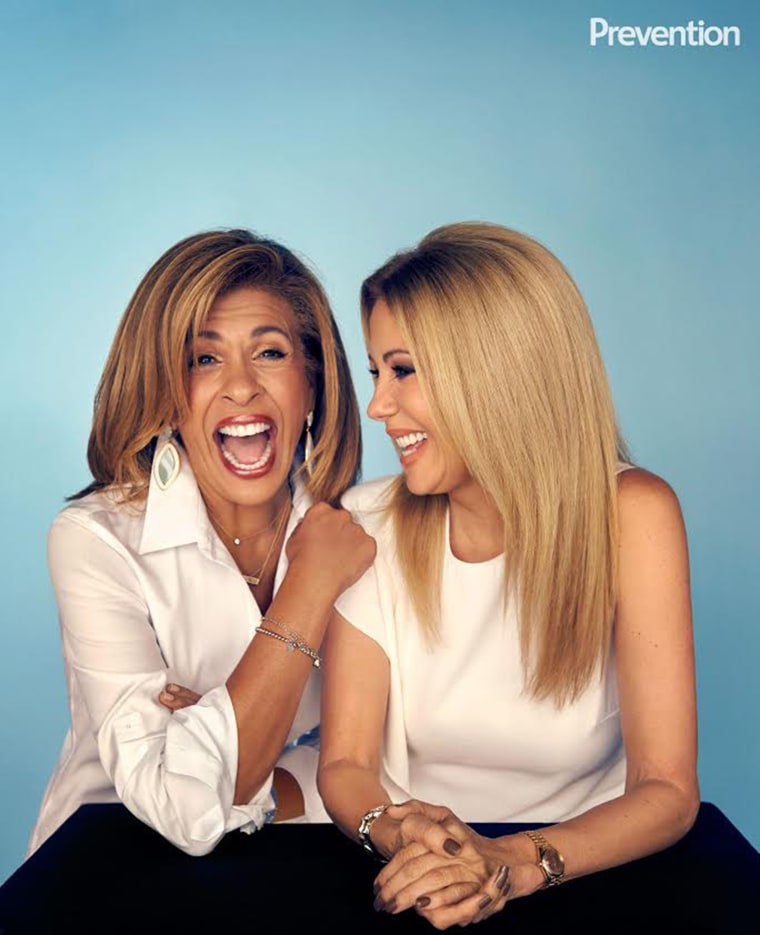 Hoda, 53, told the magazine said she considers age just a number, particularly after becoming a mom for the first time when she adopted Haley Joy earlier this year. She's raising her daughter with her longtime boyfriend, Joel Schiffman.
"A year and a half ago, I would have said it matters a lot, more than it does now. But since Haley and Joel, the idea of age doesn't matter as much to me," she said. "I didn't think those things were possible at this age. I feel like if you're happier at 53 than you were at 43 and 33 and 23, there's hope."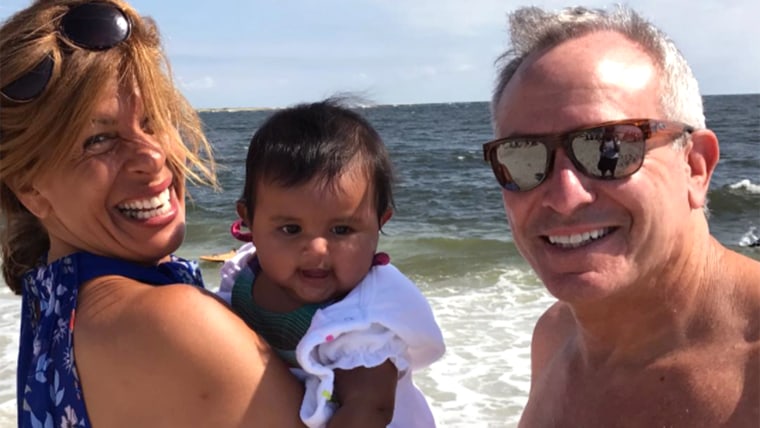 Kathie Lee admits that she thinks about her age more now than she ever did, and for all the right reasons.
"It matters for me now, because I do the math for the first time in my life," she said. "I'm really aware that time is precious and finite and that I'm going to run out of time for some of the big things I want to do."
Both women credit their mothers for teaching them a lot about how to age gracefully.
Hoda said watching her mother run a marathon at age 60 taught her that there will always be something new to learn.
"I watched her complete something that made me realize you can do anything at any age," she said. "My mom is in her 80s, and she wears a two-piece bathing suit. There's something about watching somebody live her best life and try new things. She's always learning things."
Kathie Lee, whose mother died in her sleep earlier this week at age 87, said her mom was "the happiest human being" anyone could meet.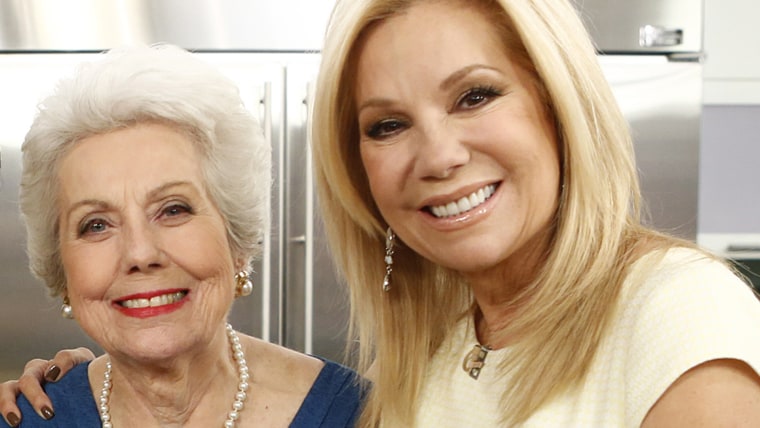 Before she passed away, she asked her widowed daughter whether she was open to dating again.
"She said, 'Would you be open to love again?' I said, 'Mom, I'm open to anything the Lord has for me at this point in my life,'" said Kathie Lee, whose husband of 29 years, Frank Gifford, passed away in 2015.
The TODAY anchors will talk more about aging when they continue their partnership with Prevention through daily segments airing next week.