Joan Epstein, whose daughter Kathie Lee Gifford described as "the sunniest person I know," has died at the age of 87. Kathie Lee confirmed her passing on Twitter Tuesday evening.
Joan was a beloved extended member of the TODAY family. She stopped by Studio 1A often to visit her daughter, cook her favorite recipes and share her parenting secrets, which extended far beyond just Kathie Lee and her siblings. Kathie Lee's daughter Cassidy posted a tribute on Instagram to her late grandmother.
"Jesus & Pop Pop are much cooler, anyhow and I know they're both smiling now that they have you back... so until we meet again, love you to heaven, Cuddles," she wrote.
Born Joan Cuttell, which contributed to her high school nickname "Cuddles," she shared many lessons with her daughter, among them acting like a proper lady.
"From the earliest days, I can always remember that my mom put a real emphasis on being a lady. Dress like a lady, act like a lady," Kathie Lee once recalled for a Mother's Day column. "I turned out to be pretty bawdy, but I try never to be vulgar. She also believed that true joy comes from your relationship with God, which has been so important to me."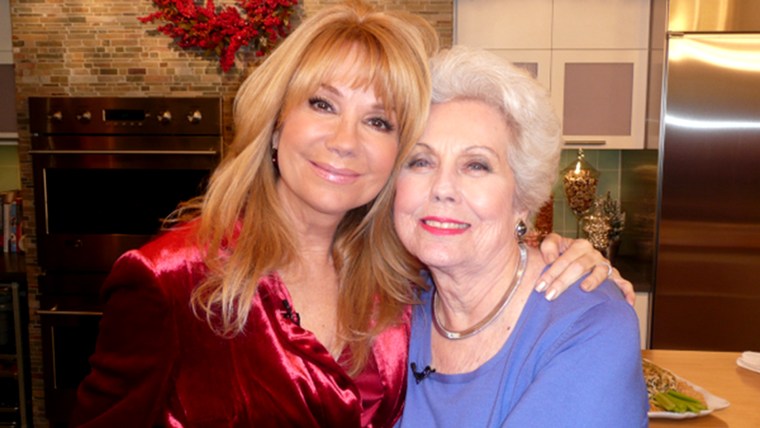 Just as critical was her mom's encouragement when it came to following her dreams.
"I left home when I was 17 years old to pursue my career, and [my parents] were all for it," Kathie Lee said last year. "They figured that they had raised me, and they wanted me to follow my passion. I've tried to do that with my own children. She gave me wings."
Joan was born in Brooklyn but moved to Washington, D.C. at the age of 2. She lost both her mother and a brother at a very young age and, later, her father to alcoholism. But her sad childhood never affected her sunny disposition, according to her daughter.
"She's a grateful person. And I always try to make her laugh when we talk in the morning," said Kathie Lee, who would call her mother every morning around 9 a.m. before she went on-air at TODAY.
Joan later met her husband, Aaron Epstein, while working at the Office of Naval Research. Her husband's military career led the family to cities throughout the world, including Paris, where Kathie Lee was born.
Aaron passed away in 2002.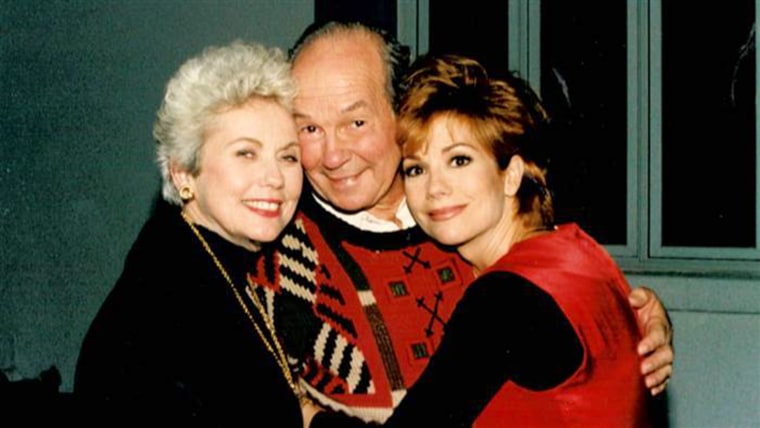 In addition to Kathie Lee, the couple also had a son, David, and another daughter, Michelle. The Epsteins raised their family just outside the nation's capital in the Maryland suburb of Bowie.
The siblings often joked about the way their mother mixed up her sayings.
"We call them Joni'isms. She couldn't get anything right then and she still can't," Kathie Lee once recalled. "But it's always been adorable in her."
One of the most important qualities her children learned from their mother was the importance of loved ones. Joan leaves behind three children, six grandchildren and 10 great-grandchildren.
"Family is everything to her, her faith, her family, that's her life. That's her life," Kathie Lee said. "And I inherited a great deal of that from her."