Forget the chicken sandwich wars: We're now in the midst of a wrap battle.
On Aug. 7, Burger King announced it was officially joining the ranks of so many other fast-food joints across the states by announcing its own lineup of wraps — specifically, the BK Royal Crispy Wraps.
Burger King's latest chicken-based innovations are available in three flavors: Classic, Spicy and Honey Mustard, launching at participating restaurants nationwide beginning Aug. 14, for a limited time.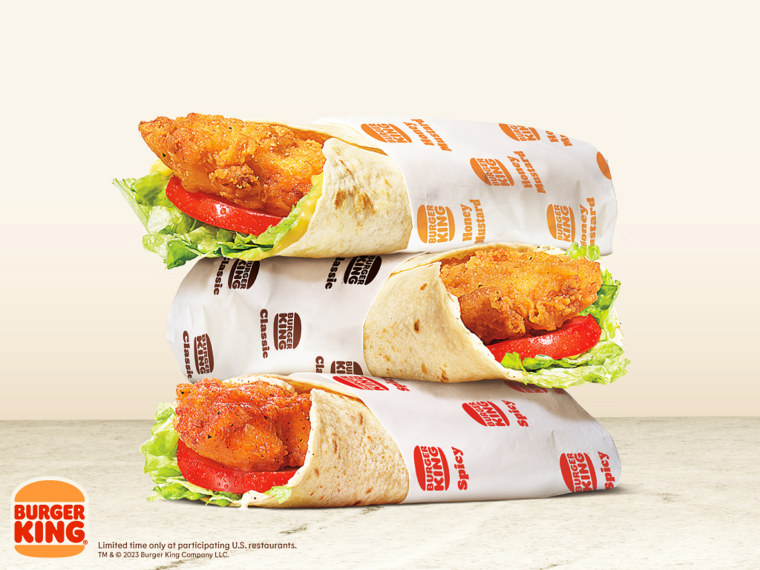 Each new BK Royal Crispy Wrap boasts crispy white-meat chicken, tomato, lettuce and one of the three flavors, all encased in a soft tortilla. The all-new menu item will run customers $2.99 per wrap.
"At Burger King, we're no strangers to innovation when it comes to chicken. We first introduced the BK® Royal Crispy Chicken sandwich last August, and our Guests have loved it so much that we've turned it into a snack-sized wrap version," said Pat O'Toole, Burger King North America's chief marketing officer, in a press release. "The BK® Royal Crispy Wraps offer our Guests an all-new way to enjoy our BK® Royal Crispy Chicken without sacrificing quality ingredients, bold flavors, and the choice to have it your way."
Back in February, KFC Wraps were rolled out nationwide for a limited time, after a successful Atlanta test run, in two flavors: the Classic Chicken Wrap, a crispy chicken tender, crunchy pickles and creamy mayo, wrapped up in a warm tortilla, and the Spicy Slaw Chicken Wrap, a warm tortilla filled with crispy chicken tender in a mix of KFC coleslaw, spicy sauce and crispy pickles.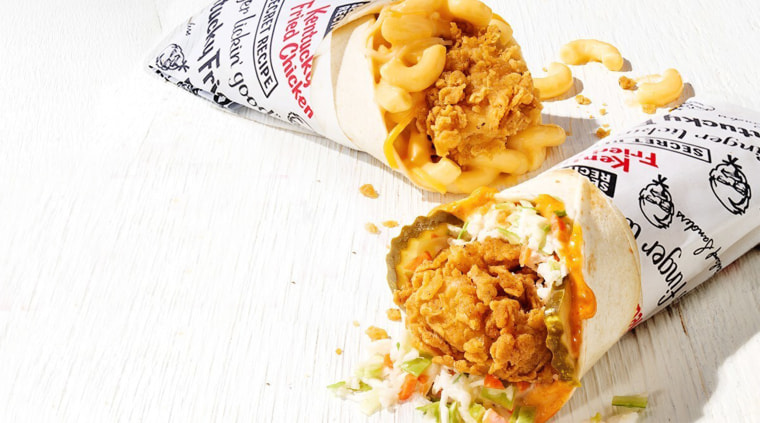 Then, March, another wrap battle entrant, Wendy's, introduced its Grilled Chicken Ranch Wrap, a tortilla filled with chopped, herb-marinated grilled chicken breast, shredded cheddar cheese and romaine lettuce topped with ranch sauce.
And then, in June, Dunkin' debuted Dunkin' Wraps, available in two varieties: the Chorizo & Egg Wrap, a lavash wrap filled with a mix of scrambled eggs, veggies, chorizo, black beans and a mild spicy cheese sauce, and the Chicken & Roasted Pepper Wrap, a lavash wrap filled with chicken, roasted peppers and cheese.
And finally, in July, Taco Bell brought back its Crispy Chicken Taco, a tortilla filled with chicken, fillings and the customer's choice of two sauces: Creamy Chipotle or Avocado Ranch, which fans say "tastes VERY similar to a McDonald's snack wrap."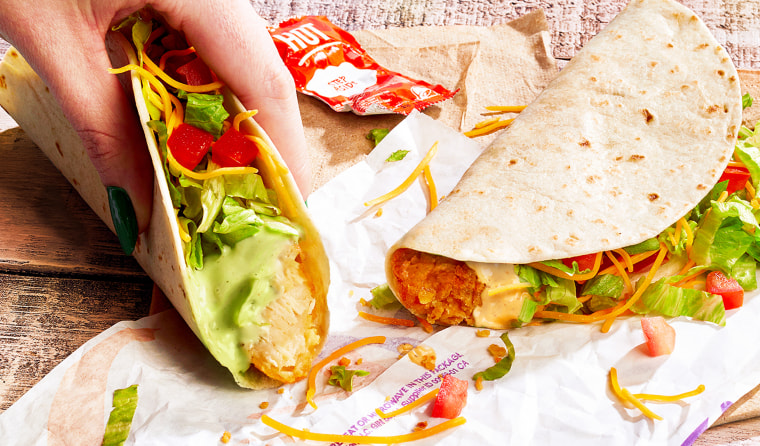 All of these wraps, of course, call to mind McDonald's dearly departed Snack Wraps, which were discontinued in the U.S. in 2020.
But this isn't the first time Burger King has offered chicken wraps. Versions of the item have come and gone from the menu over the years including famously — and infamously — when Mary J. Blige sang about the ingredients in a chicken snack wrap in a hotly debated commercial for the chain.
All in all, the snack wrap choices are more expansive than ever before, America, and well … we're rapt.