How do you eat cake? If you've never really thought about it before, "Brooklyn Nine-Nine" actress Chelsea Peretti is here to challenge your worldview. Fair warning: You may never eat cake the same way again.
In a now hotly debated tweet, Peretti posted an image of a mostly-eaten slice of chocolate cake — except for one thing. The actress leaves all of frosting intact.
"This is how I eat cake," she wrote. "Not that into frosting."
With more than 22,000 likes, nearly 2,000 retweets and 1,300 responses, it's safe to say that people have a lot of opinions about Peretti's preferred cake-eating method, ranging from thrilled to mortified, claiming that eating cake that way should be "illegal."
"JUST DON'T EAT CAKE! Have a muffin! Leave the cake to actual cake lovers!" wrote another Twitter user.
"Top Chef" host Padma Lakshmi even chimed in, throwing her support behind Peretti.
"I hate frosting, too!" Lakshmi wrote. "Too rich, too sweet, except maybe cream cheese frosting and only in small doses."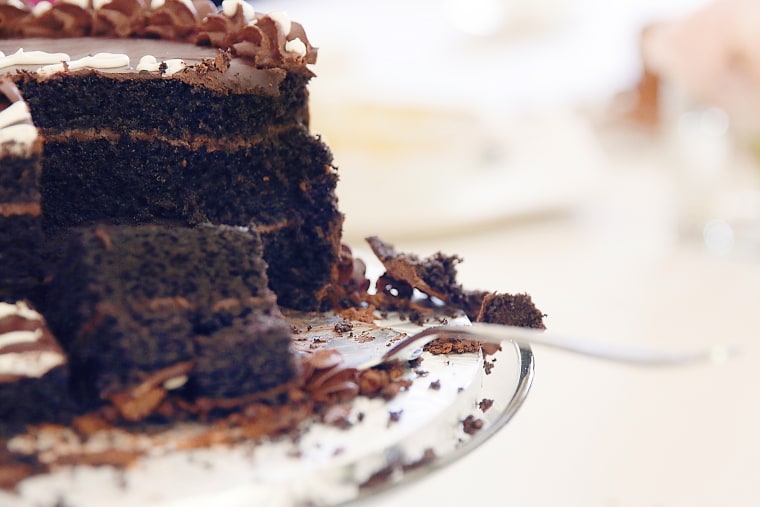 Of course, it's not the first time that Twitter has gone up in arms over food habits. Remember the long-running debate about how to correctly slice toast? Or the philosophical argument about what really *is* ravioli? (And for the record, we are firmly in the camp that Uncrustables don't quite count.)
So, where do you stand? Is Peretti a cake-eating genius, or is she wasting perfectly good frosting?