Sheinelle Jones and Dylan Dreyer are cooking up a storm for Al Roker to thank him for always cooking for them — and to prove that he's not the only TODAY host who knows the way around the kitchen!
Dylan is baking a blueberry buckle — a streusel-topped dessert in the cobbler and crisp family — and Sheinelle is making her signature steamed salmon.
Sheinelle's Steamed Salmon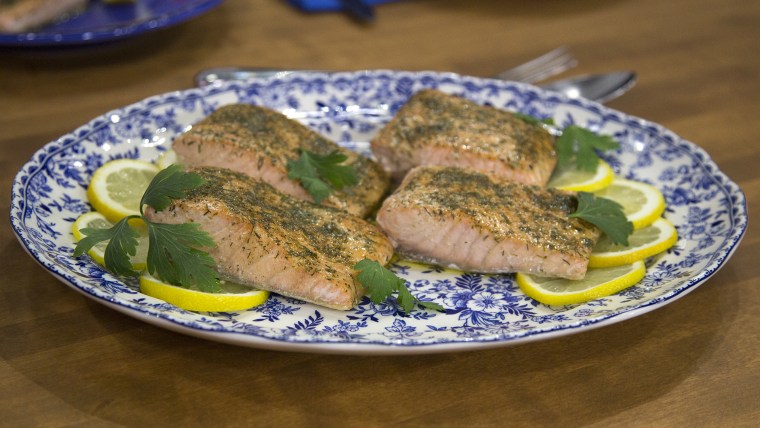 I love cooking salmon. It's a versatile fish that tastes great with a variety of different flavors and can be cooked so many different ways. My favorite way to prepare salmon is simply seasoned with adobo powder (such as Goya's), dill and Old Bay Seasoning and steamed with a bit of butter.
I had never heard of blueberry buckle before I met my husband. His grandmother makes it for him and it's his absolute favorite. When he asked me to make it for him, I didn't want to compete with his grandmother's recipe or try to imitate hers, so I made a completely new recipe of my own, mixing a few elements from various recipes. This way, we each had our own version of buckle. Mine was a hit and passed the taste test. I make it whenever blueberries are in season.
If you like those easy recipes, you should also try these: