You can sure make a lot of dough when you hit it big in Hollywood.
Blake Lively has shown her support for hubby Ryan Reynolds' upcoming film "Deadpool 3" by baking the movie's writers a loaf of bread that just so happens to look like the superhero.
On March 28, "Deadpool 3" director Shawn Levy posted a photo of the bread in question on his Instagram story.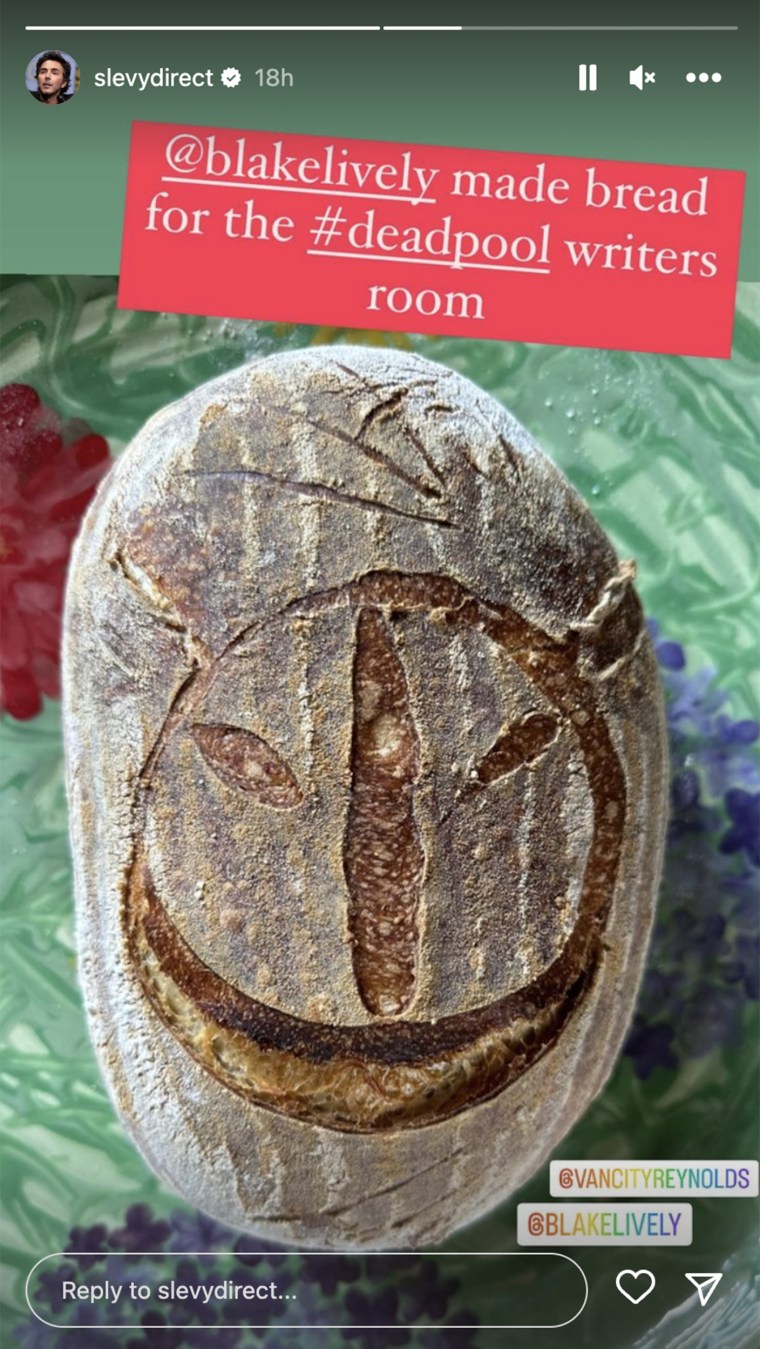 "@blakelively made bread for the #deadpool writers' room," Levy captioned the picture.
Like yeast, Lively rose to the occasion, not just by baking the bread, but with her ability to make a joke.
"DeadBoule," she wrote when sharing the photo on her own Instagram story.
Levy wasn't done, though. He also posted a picture of the bread on Twitter on March 28, along with a rye compliment about Lively.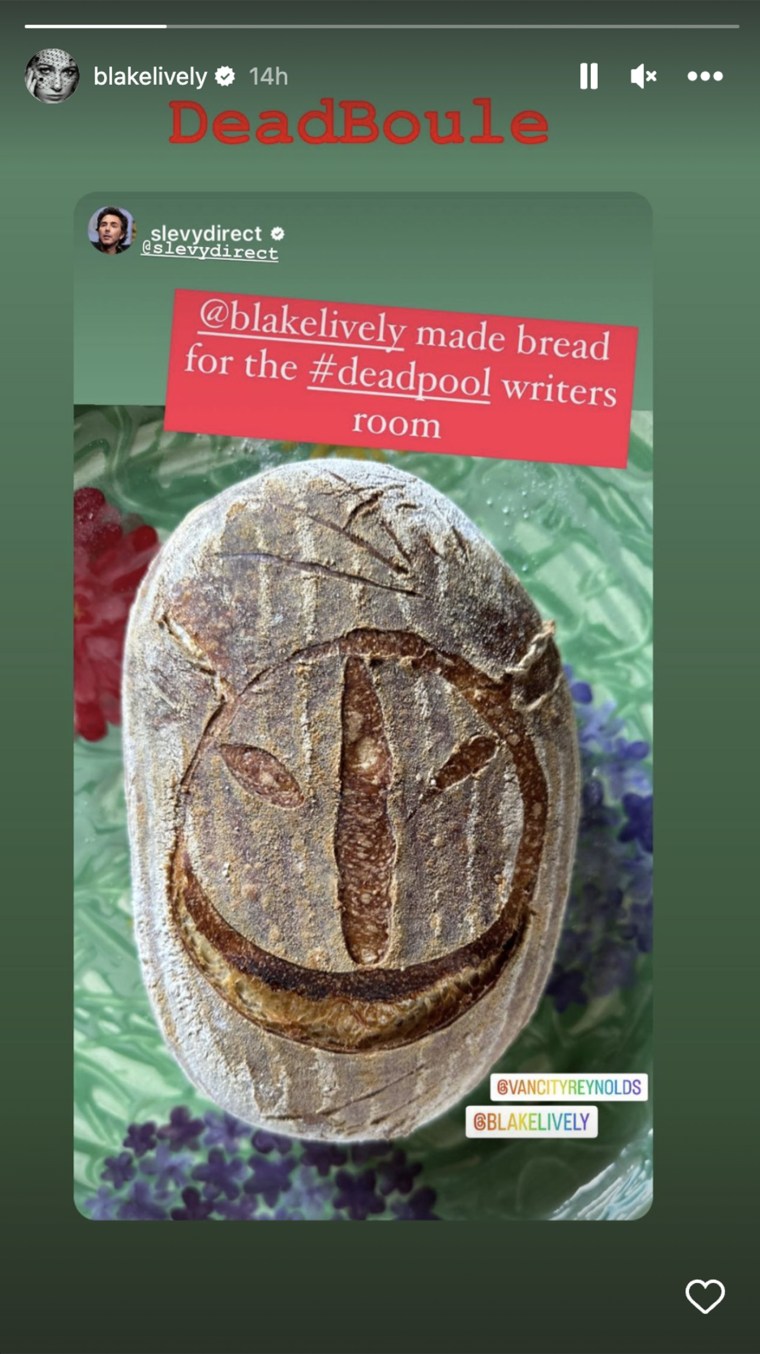 "my favorite thing about @VancityReynolds is his wife @blakelively--who in addition to being the coolest woman ever, is a kickass baker. Today's midday surprise in the #deadpool3 writers room," he wrote.
Proving he's not crusty — err, rusty — when it comes to cracking jokes, Reynolds also showed off his own flair for wordplay, with a not-so-crummy response.
"Felt pretty guilty biting into Breadpool today," he commented.
Reynolds and Lively, who married in 2012, have four children, including daughters, James, 8, Inez, 6, and Betty, 3. Lively recently gave birth to the fourth child, but they have not revealed the baby's name or sex.
While Lively and Reynolds are known for having good senses of humor, they certainly know where their bread is buttered, as evidenced by their mutual support of their professional efforts.
Last month, Reynolds provided the voiceover for a commercial for his wife's Betty Buzz brand of nonalcoholic mixers, while, in January, Lively cheered on Wrexham AFC, the Welsh soccer team that Reynolds co-owns.
Reynolds reflected on his relationship with Lively and their then-three daughters while accepting the people's icon trophy at the People's Choice Awards last December.
"Blake, my girls, you are quite literally my heart. You're my hope. You're my happiness," he said. "I joke that my family exhausts me, but in reality you give me more strength than any man could possibly deserve."