In the immortal words of that great '90s hit: "Finally."
On April 19, McDonald's announced that its Big Mac sauce — also known as "special sauce" like in the famous jingle — will finally be available as its own item, in dip cups.
The news comes shortly after the chain announced "small but tasty improvements" to its burger recipe.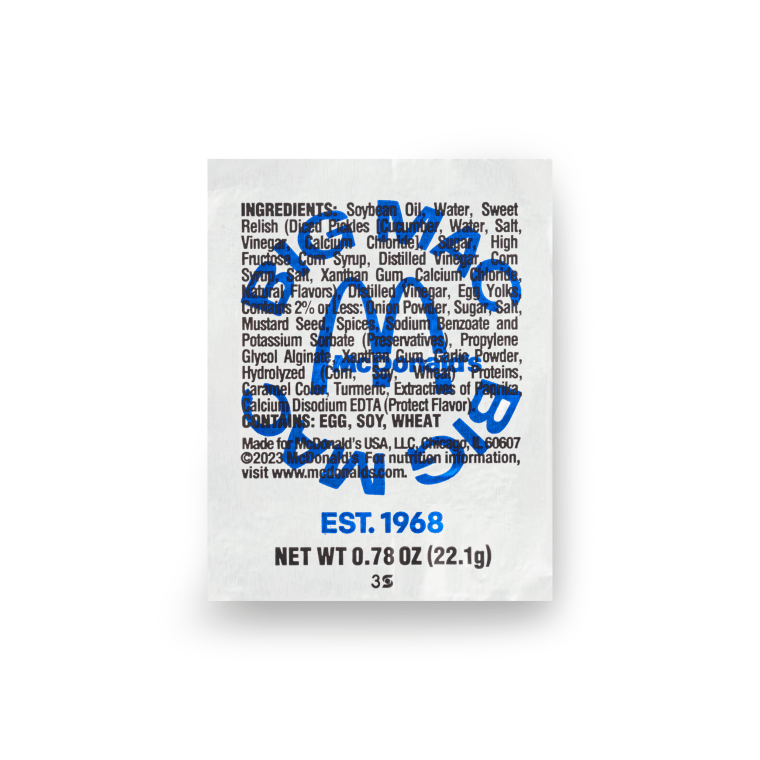 Starting April 27, McDonald's will be dropping Big Mac sauce dip cups at participating restaurants across the U.S. — but only for a limited time. And you can't just walk in and ask for them — the only way to get the cups is by ordering them on the McDonald's app.
According to the golden arches, fans have been asking for a side of Big Mac sauce for years on social media and beyond. Someone even started a Change.org petition begging for every burger to come with Big Mac sauce. Now their pleas shall be answered — you can put it on anything!
McDonald's says that the throwback design of the dipping cups feature a retro blue and silver packaging inspired by the original Big Mac sandwich wraps of yesteryear.
The cups will be available at participating U.S. locations while supplies last, and if you remember the Szechuan sauce craze of 2017, or the more recent Adult Happy Meal demand causing long lines in the drive-thru, you'd better act fast.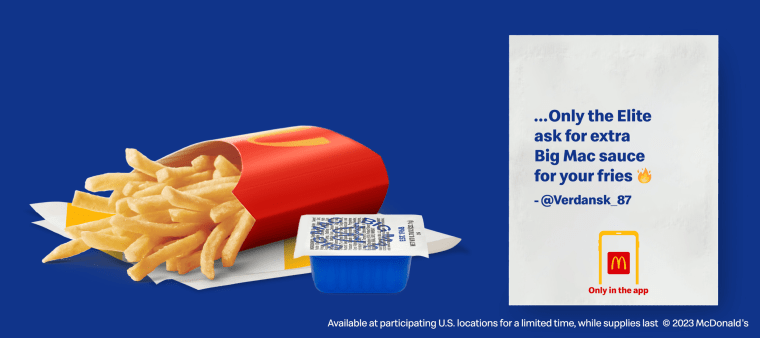 The Big Mac has recently celebrated its emerald anniversary — as in, it's been around for 55 years, first debuting all the way back in 1968 after its invention by a franchise owner in Pittsburgh, Pennsylvania came up with the idea for a double-burger sandwich.
The name, by the way, came from Esther Glickstein Rose, a 21-year-old secretary at the time in the company's advertising department.
A mainstay on Ronald McDonald's menu since then, interest in the Big Mac (and its sauce) has persisted, with copycat recipes and folks far and wide trying to reverse-engineer its exact recipe.
In 2017, McDonald's caused a firestorm of beefy desire when it decided to give away 10,000 bottles of Big Mac sauce via a special app and through Facebook, Twitter and Instagram.
McDonald's "creamy, tangy, slightly sweet and perfectly dippable" sauce will be available at no extra charge with any purchase of Chicken McNuggets, but can also be ordered a la carte to pair with anything you want on McDonald's menu. But don't get too wild now — the Oreo McFlurry is already perfect as-is.