We want to let you in on a little secret ... well, actually, a secret sauce.
McDonald's is giving away 10,000 bottles of its Big Mac Special Sauce, the treasure at the end of the golden double rainbow. The Thousand Island-like dressing is what every burger joint models its "special" or "secret" sauce after; it's the magic potion that transforms an otherwise boring hamburger into the legendary Big Mac.
RELATED: McDonald's Chicken McGriddle, the syrup-infused chicken sandwich you never knew you needed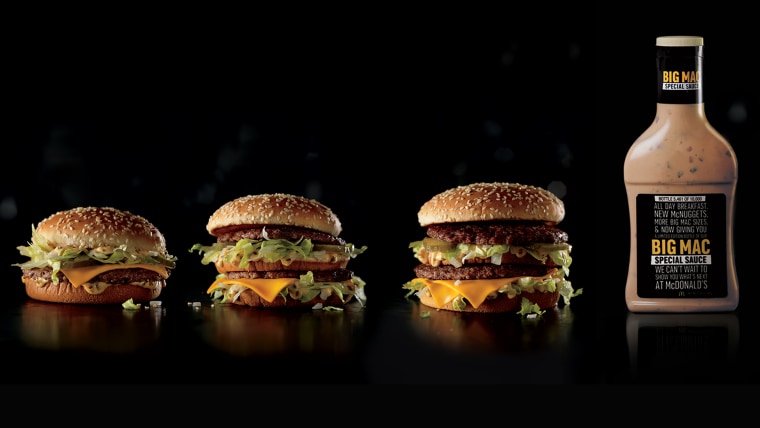 You can take an 11.4-ounce bottle of the good stuff home with you Jan. 26.
The announcement comes directly after McDonald's unveiled two new Big Macs (a Big Mac Jr. and a Grand Big Mac).
RELATED: McDonald's Chicken McNuggets come in 4 shapes — and they have names!
Here's how to get your hands on a bottle:
McDonald's created an iMessage app that locates the closest chain to you that's giving it away, a McDonald's rep confirmed over email. It can be downloaded from the App Store on any iPhone, iPad or iPod running iOS 10. Once you to the location, you have to share the secret code — "There's a Big Mac for that" — for a chance to snag yourself one. Quantities vary per location.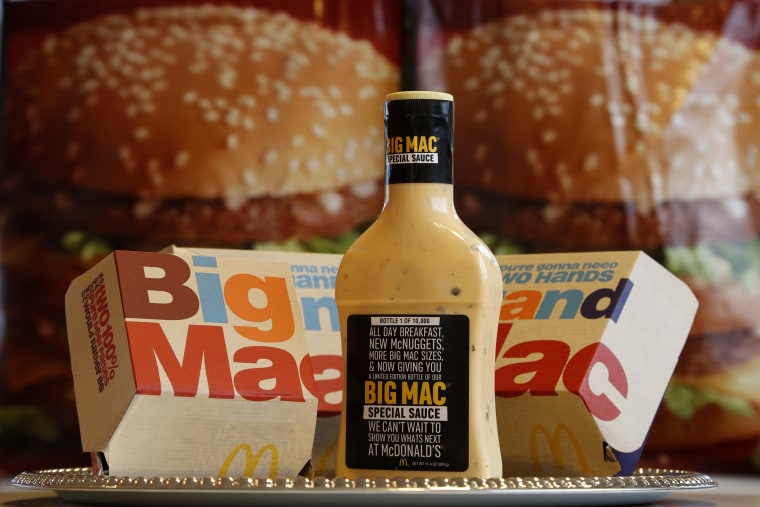 For customers who aren't in a location where the bottles are being given away, there will also be a chance to win one by following McDonald's on Facebook, Instagram or Twitter. The brand will be hosting a live giveaway across each of these channels on Jan. 26 at 1 p.m. Central Standard Time.
The first bottle has already been given away — to the family of Jim Delligatti, the late creator of the Big Mac who passed away this past November.
RELATED: Waffle fries at McDonald's?! Here's where to find them
If you aren't one of the 9,999 remaining winners, you can make your own version by following this demo McDonald's Canada posted in 2012:
We have bottle 2,553 but, full disclosure, we can't tell you how it tastes. None of us can bring ourselves to open it. It's just too special.