From the Quarter Pounder to the Big Mac, McDonald's is known for its burgers, but it's also known for its innovation — after all, it did revolutionize the entire restaurant industry. That's why news of another change coming to the chain should come as no surprise.
On April 17, McDonald's announced that its burgers will be undergoing a few small changes to make them "better than ever," according to the golden arches.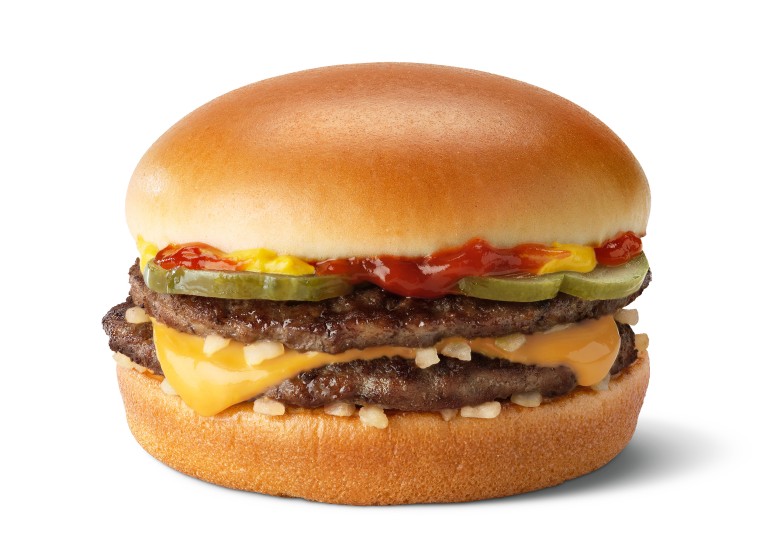 McDonald's says the company's in-house chefs have been cooking up "small but tasty improvements" to several of the chain's key menu items, including the Big Mac, McDouble and its classic Cheeseburger, Double Cheeseburger and Hamburger.
"The magic is in the details," the chain says, before outlining the quartet of improvements:
"Softer, pillowy buns" that will be freshly toasted 
A new and improved melted cheese that the chain says will make you want to "savor every last bit off the wrapper"
Burger patties which will feature a "juicier, caramelized flavor" from adding white onions while the burgers are still on the grill
"Even more of everyone's favorite Big Mac sauce," because the more sauce, the better
"I'll always remember my first burger from McDonald's. And now my culinary team and I have the best job in the world: thinking about ways to bring even more of that iconic McDonald's taste to fans," said Chef Chad Schafer, McDonald's USA's senior director of culinary innovation, in a press release.
"We found that small changes, like tweaking our process to get hotter, meltier cheese and adjusting our grill settings for a better sear, added up to a big difference in making our burgers more flavorful than ever," he said.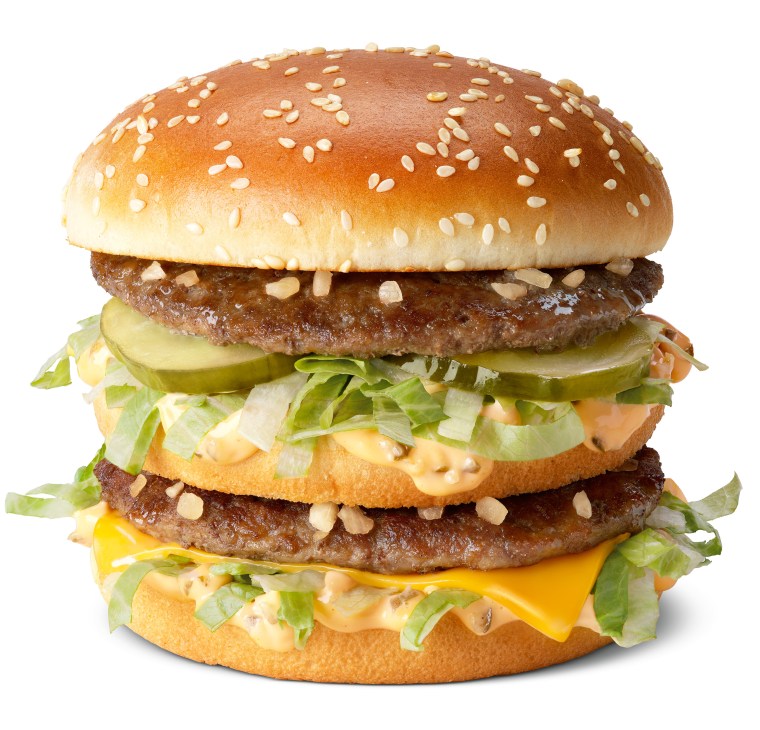 The new formulations have already rolled out internationally, specifically in Australia, Canada and Belgium, but here in the states, you may have already noticed a bit of improvement if you're on the West Coast.
Although the burger changes are making their full American debut later this year, McDonald's has already started rolling them out in several cities on the West Coast and in the Southwest, like Los Angeles, California; Seattle, Washington; Portland, Oregon; San Francisco, California; Sacramento, California; Phoenix, Arizona; Las Vegas, Nevada; Salt Lake City, Utah; Denver, Colorado; Boise, Idaho; Tucson, Arizona and surrounding cities. Customers nationwide will be able to "taste the difference" at all restaurants by 2024.
To celebrate the changes to burgers rolling out to drive-thrus across the country, McDonald's has revived everyone's favorite burger larcenist, the Hamburglar, to help with the announcement in a pair of commercials, narrated by everyone's favorite hornery HBO billionaire, Brian Cox.
The last time our erstwhile-retired burger-pilferer hit our screens was all the way back in 2015, when the chain introduced a much more adult-looking version to fans.
Back this time, however, is the McDonaldland resident mischief-maker in his more bucktoothed and child-friendly form and he's "on the loose" in select cities, according to McDonald's, so you might see him pop up in your neck of the woods.
"When you spot his notorious cape and striped outfit in your city, you'll know that's when you can head to your local McDonald's to get your hands on our best-ever burgers," McDonald's says. "After all, if everyone's favorite burger thief is on the hunt for them — we know they're worth it. Robble. Robble."