Looking for healthy lunch items at the supermarket can be pretty difficult these days.
With all the different "healthy" options out there sporting fancy packaging, confusing claims and hard-to-read nutrition labels, shopping can be downright exhausting. With back-to-school season in full swing, I tried to simplify food shopping by scouring the supermarkets for you to find tasty and nutritious items that you can feel good about serving your family.
Carefully vetting each product's nutrition label, I crosschecked ingredients with the latest scientific research. And then, of course each food had to please our taste-testers' picky palettes — no easy feat!
Here are some of my new and delicious healthy food finds.
Satisfying Cereal
Love Grown Cereals, prices vary, Vitacost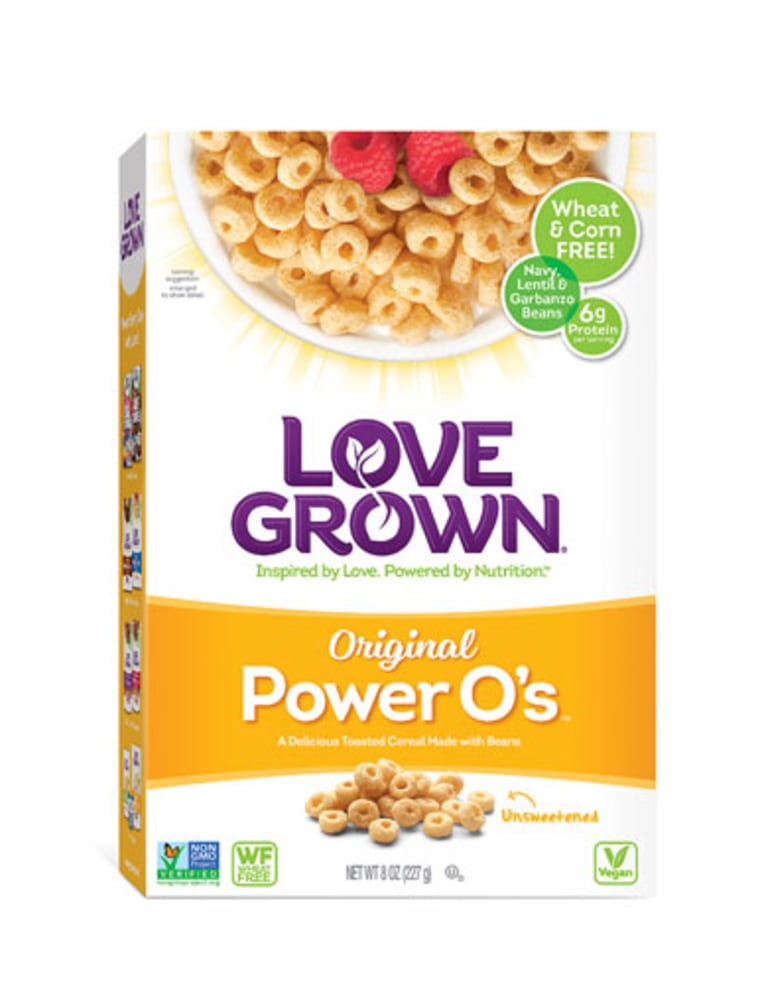 The first ingredient in most cereals tends to be wheat or milled corn. What I love about Love Grown cereal is that their innovative bean blend (navy beans, lentils and garbanzo beans) is featured as the very first ingredient. They have a lot of varieties, most with 3 grams of fiber and at least 3 grams of protein. And while some of them are a bit too high in sugar, these varieties all have no more than 8 grams per serving. Our favorite flavors were the Chocolate Comet Crispies, Blueberry Vanilla Polar Puffs, Fruity Sea Stars and Original Power O's.
Yummy Yogurt
Siggi's Icelandic-Style 0% Non-Fat, 2% Low-Fat Tubes and 2% Low-Fat Yogurt, prices vary, Amazon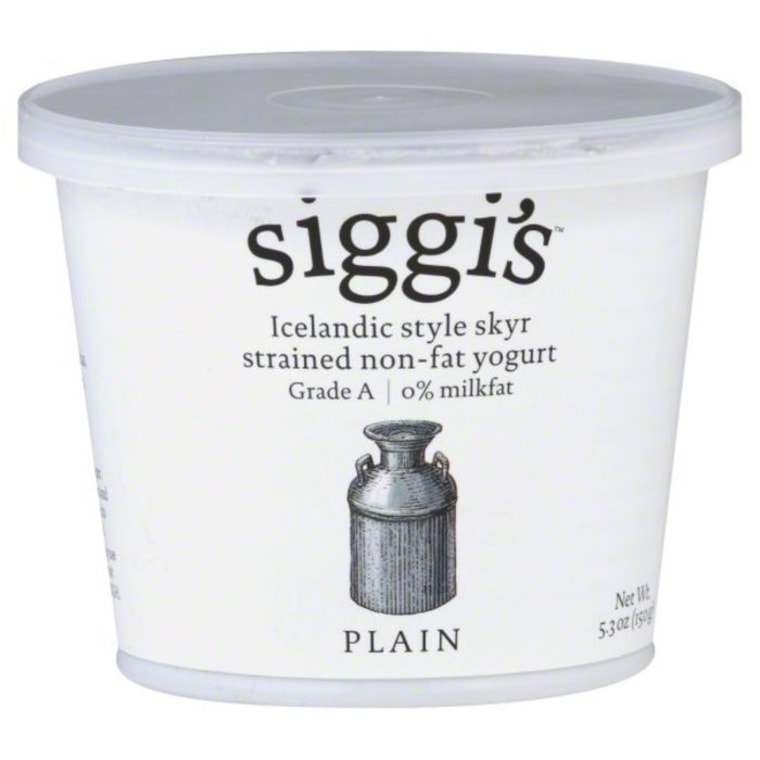 Many flavored yogurts have at least 14 to 16 grams of sugar, but Siggi's non-fat and low-fat flavored yogurts manage to hit the sweet spot with just 8 to 11 grams, while still tasting delicious and providing a hearty dose of protein. They also come in fun, kid-friendly tubes, which are lower in sugar than many other popular brands.
Delicious Dips
Sabra Hummus Singles, $3.39 for 6, Jet (use code SAVE15 at checkout for 15% off)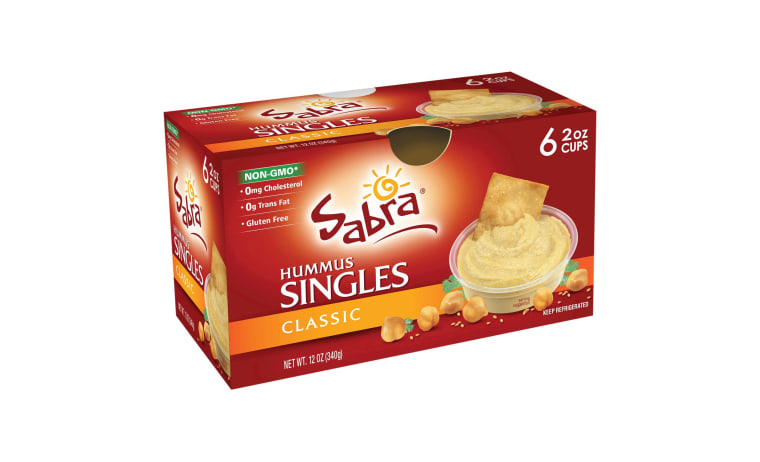 Wholly Guacamole Minis, $4.95 for 4, Jet (use code SAVE15 at checkout for 15% off)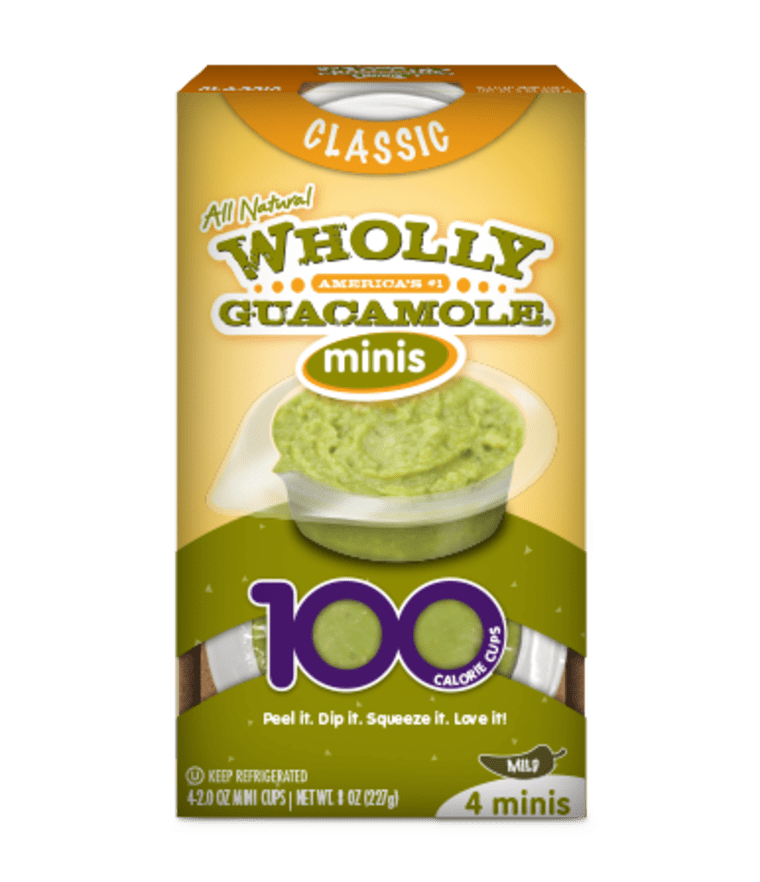 Who doesn't love hummus and guacamole? But we all know how easy it is to gobble down a whole lot in one sitting. When it comes to dips, it turns out you can have too much of a good thing — and the calories add up quickly. Luckily, these condiments now come in portion-controlled packages that are perfect for on-the-go snacks and lunch boxes. Each Sabra Hummus Single has just 150 calories and one Wholly Guacamole mini container is just 100 calories.
Crispy Chips
Rhythm Superfoods Naked Beet Chips, $24.73 for four 1.4-ounce bags, Amazon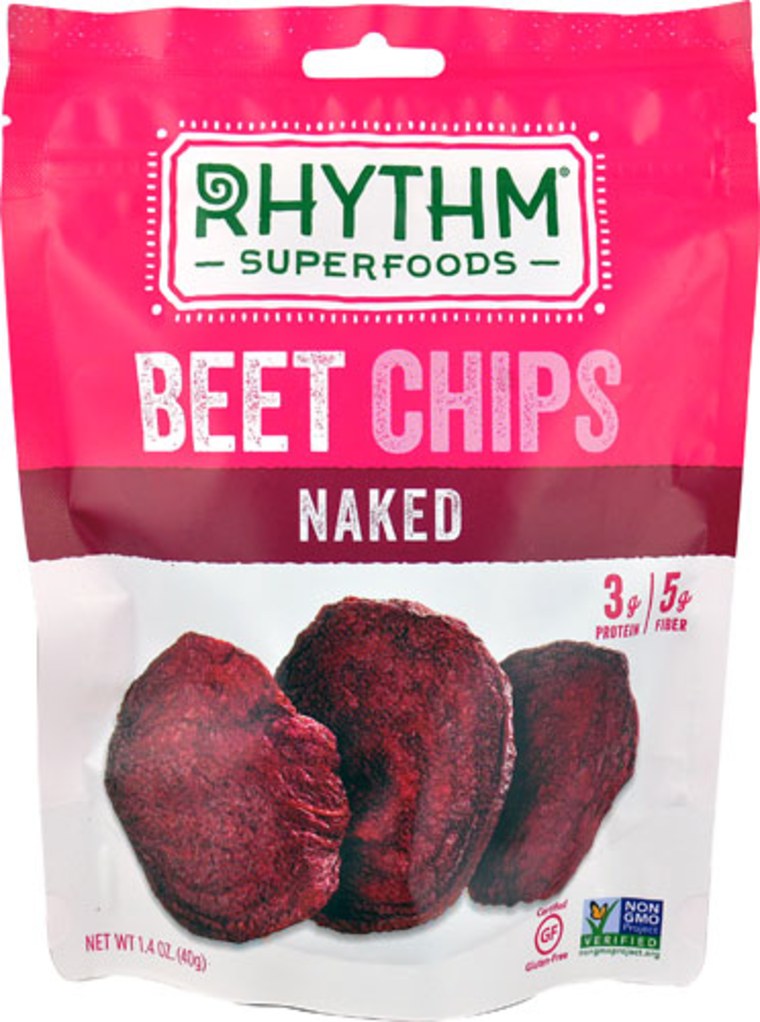 It's time to crank up the beet! While Rhythm offers a variety of beet chips, the "naked" flavor has just one ingredient: Beets. Unlike kale chips (which I also love), these chips are hearty, crunchy, sturdy and not at all flimsy, which make them perfect condiment dippers. Of course, you have to love beets to enjoy this food find. They do come in portion-controlled snack bags (100 calories each, with 5 grams of fiber) that are great for brown-bagging your lunch and they couple nicely with a sandwich.
Pizza Bites
Amy's Spinach Pizza Snacks, prices may vary, Amy's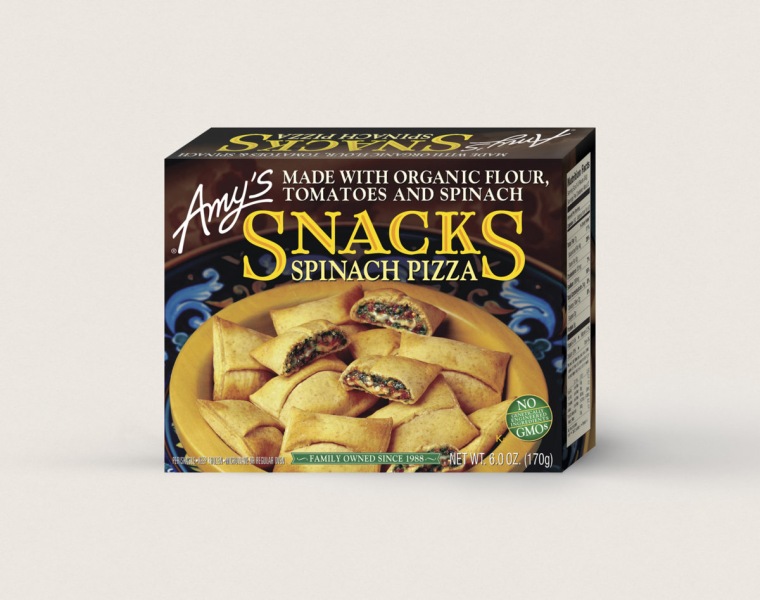 This brand boosted the nutrition, and yum-factor, of microwavable pizza bites by adding spinach and some whole grain flour. As a result, these are healthier and a bit higher in protein and fiber compared to standard mini pizza bites. Our taste testers quickly gobbled them up.
Frozen Veggies
Green Giant Mashed Cauliflower Olive Oil & Sea Salt Green, $4.99, Jet (use code SAVE15 at checkout for 15% off)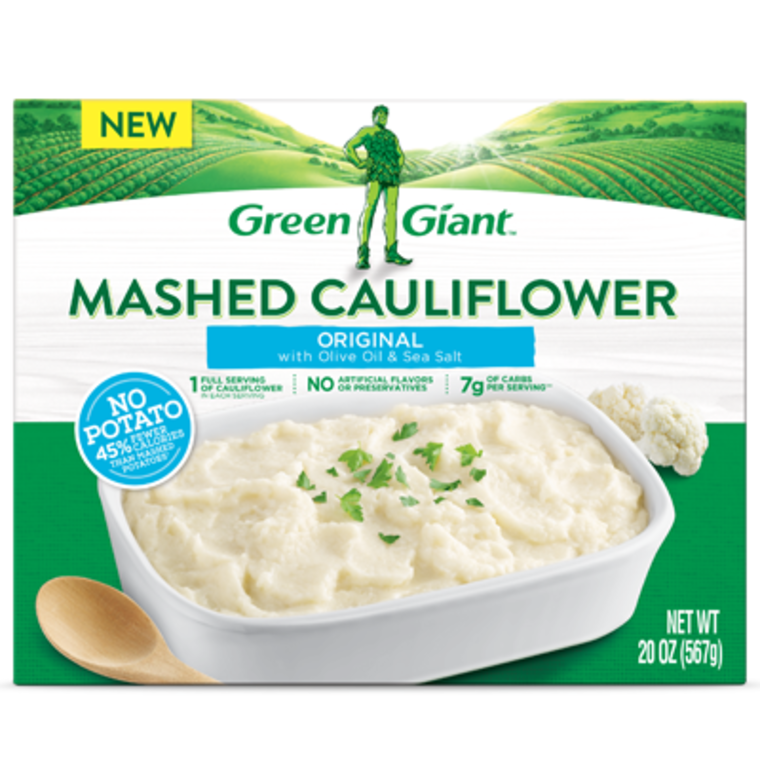 Green Giant Mashed Cauliflower Garlic & Herb, available in-store only, prices may vary, Target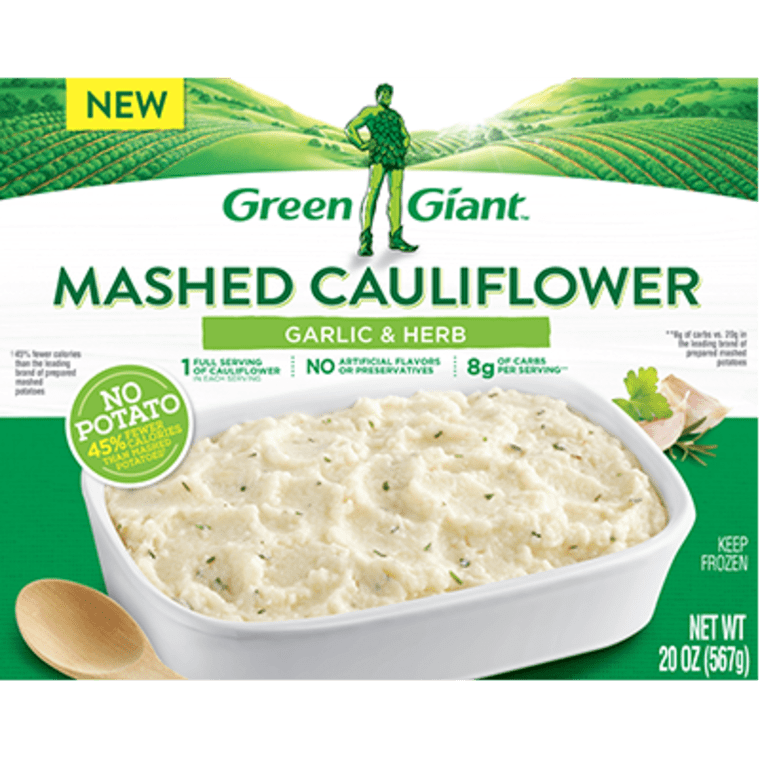 Simply pop the container in the microwave and you'll have a creamy, dreamy side dish made from a nutrient-rich vegetable. I love the Garlic & Herb flavored variety (although you can easily spruce up the plain with your own seasoning blends), and I experimented by adding black beans, leftover shredded rotisserie chicken, and even extra veggies, like broccoli florets, sliced cherry tomatoes and steamed green beans to make a heartier one-pot meal or side.
Microwaveable Meals
Luvo Thai-Style Green Curry Chicken, $5.99 for a 9-ounce bowl, Luvo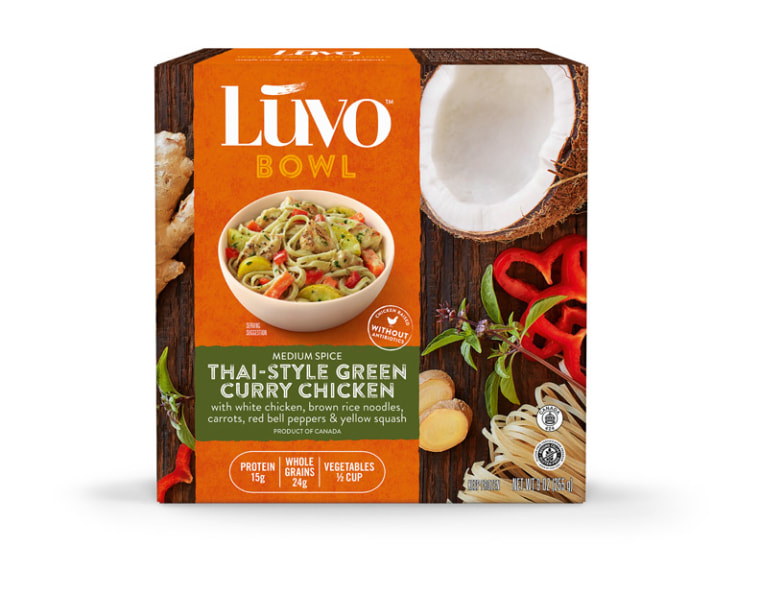 Luvo Quinoa & Veggie Enchilada Verde, $5.99 for a 9-ounce bowl, Luvo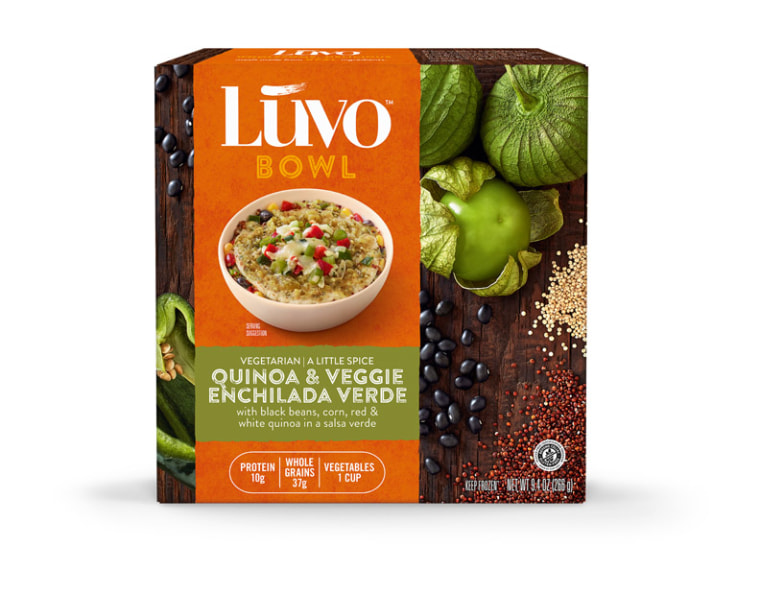 These frozen and microwavable meals contain wholesome ingredients, a generous serving of veggies, and a variety of lean proteins, ranging from chicken to vegetarian, plant-based options like quinoa and chickpeas. They're also lower in sodium than many typical microwavable meals. Many others on the market contain upwards of 1,000 milligrams of sodium, while each Luvo Bowl contains less than 400 milligrams.
Muffin Mixes
Simple Mills Banana Muffin & Bread Mix, $6.99 for a 9-ounce box, Target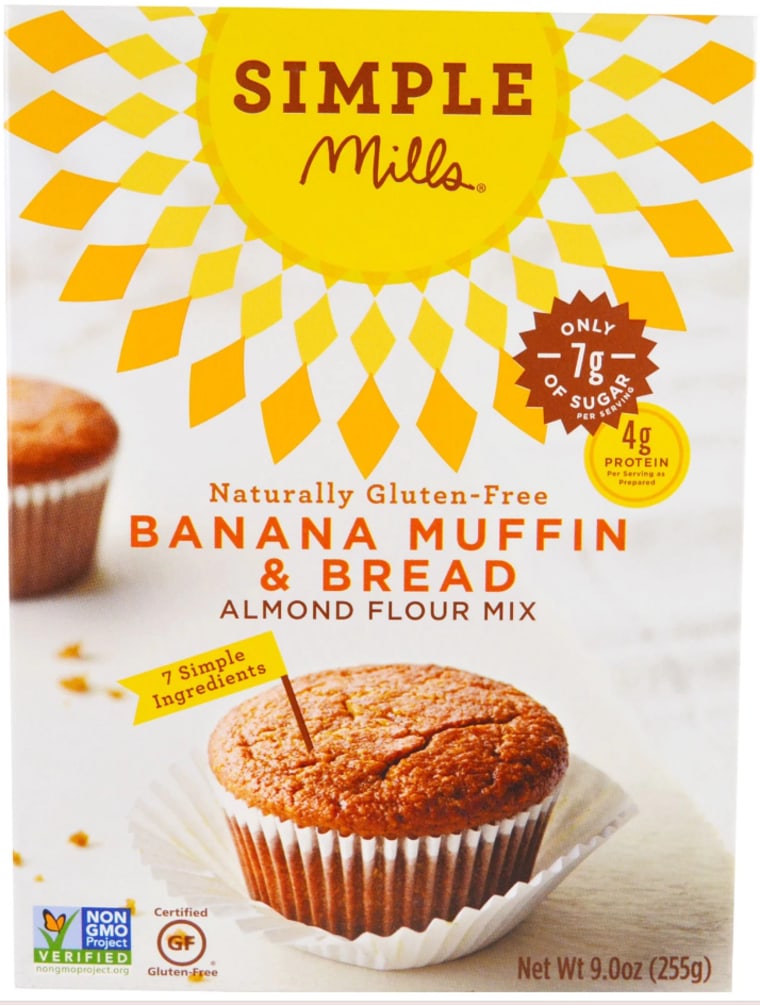 Simple Mills Pumpkin Muffin & Bread Mix, $25.47 for three 9-ounce boxes, Amazon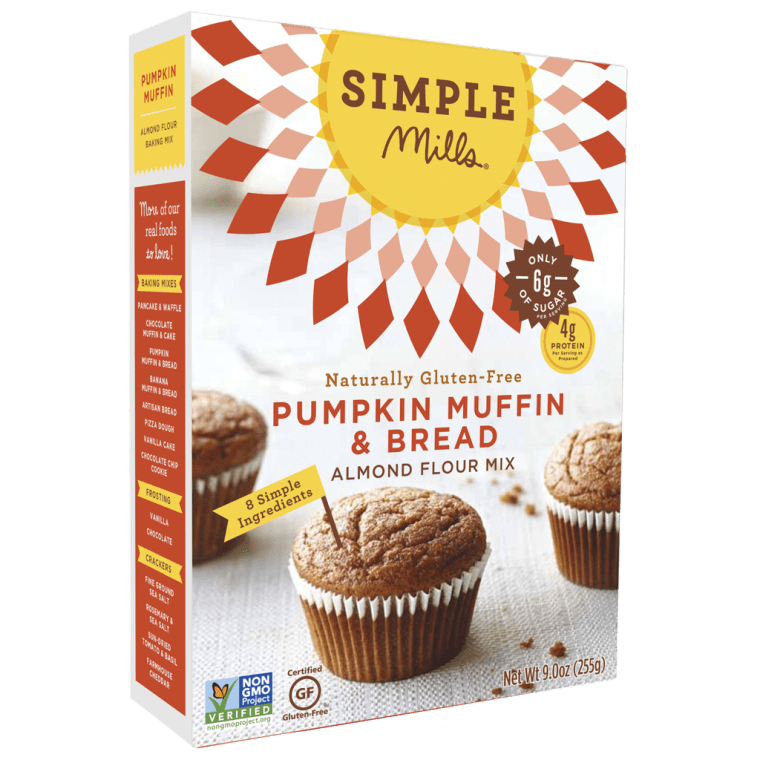 Made with almond flour, these baking mixes are perfect for classroom birthday parties or for anyone living with a dairy, gluten or soy allergy. It's simple, fail-proof "box baking," but without any junk. You can add chocolate chips to the banana bread or sprinkle in some pumpkin seeds, chopped nuts or additional fruit to the pumpkin bread to add different flavors and textures to your baked goods.
Sunflower Butters
Sunbutter Natural Sunflower Butter, $5.99 for 16 oz. jar, Target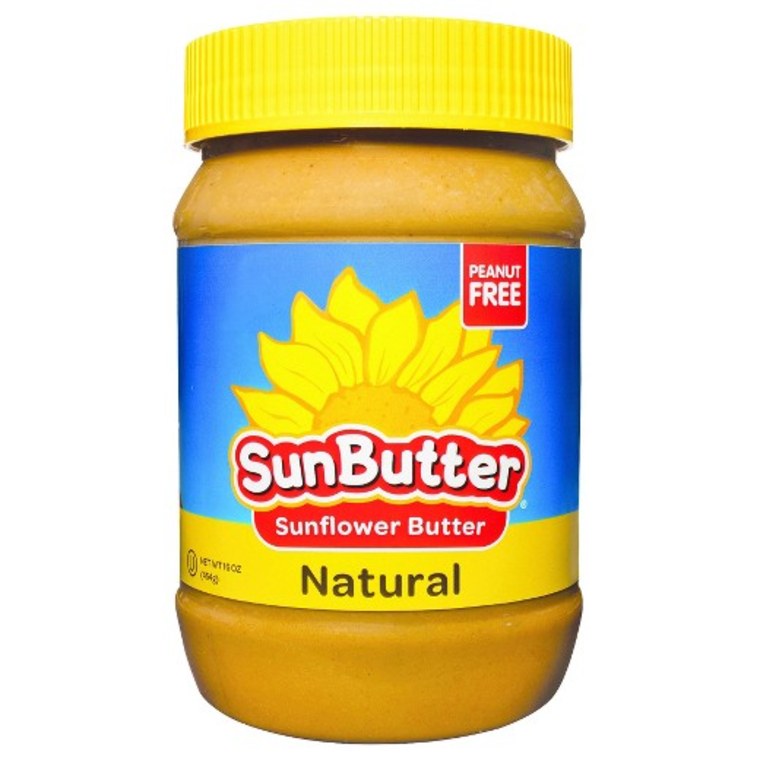 Wild Friends Organic Honey Sunflower Butter, $18.48 for ten 1.15-ounce packets, Amazon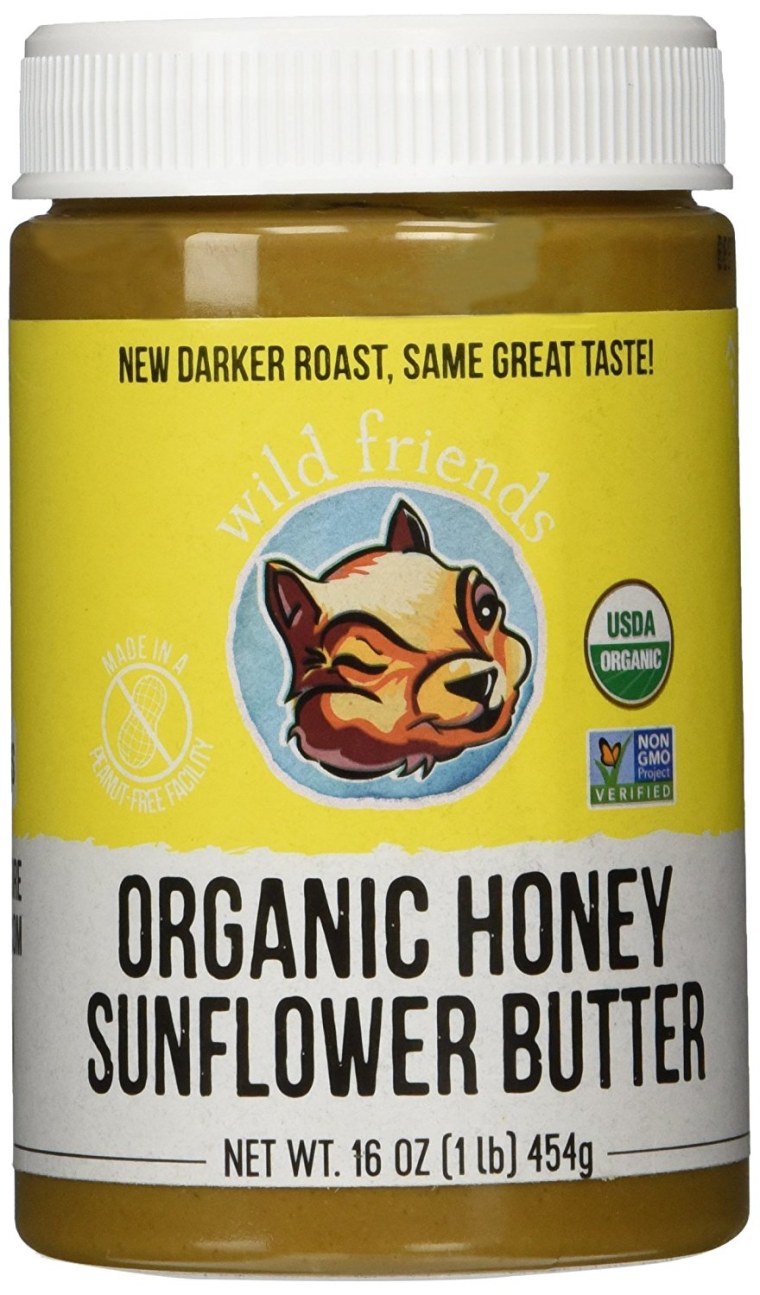 This alternative to peanut butter is a game changer for those living with peanut allergies. Made from pureed sunflower seeds, these sunflower spreads provide 7 grams of protein per two tablespoons, and come in handy to-go cups or packets. Of course, it's more economical to go for a jar and make sandwiches at home, but the individual servings are great for lunch boxes and on-the-go snacking.
For healthy tips, follow Joy on Twitter, Facebook and Instagram and check out her cookbook From Junk Food to Joy Food.