Out of all the wedding bouquets out there, these are definitely the sweetest we've ever seen.
That's because Australian bride Paige Burgess decided to walk down the aisle not just with flowers, but with a beautiful bouquet of doughnuts. Burgess, along with her bridesmaids, carried the non-traditional arrangements during her ceremony on Sept. 9.
And the pictures are a confectionery dream come true.
For more great stories to make you smile, be sure to like The Upside on Facebook.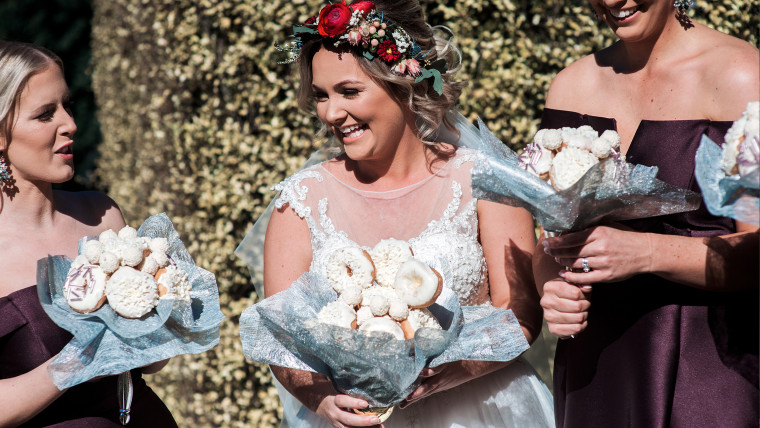 The doughnut bouquets were actually made by Dessert Boxes, a bakery in Sydney, Australia, which opened in February. Earlier in the year, the company offered up the creative bouquets for free via a social media contest to drum up business. They received over 250 entries and Burgess was the lucky winner.
It turns out, the idea wasn't just quirky — the bouquets also made for beautiful photos.
"We have always had doughnut bouquets," Samantha Khater, a baker at Dessert Boxes, told TODAY. "So we thought it would be great to see a bride ditch the traditional flowers and walk down the aisle with doughnuts instead."
And since these doughnuts were prepared especially for a stunning wedding, the bakers created unique pastries that were truly a fit for Burgess' big day. To complement her wedding dress, the pastries featured a white chocolate coating and decorative spirals to create a stunning, textured look.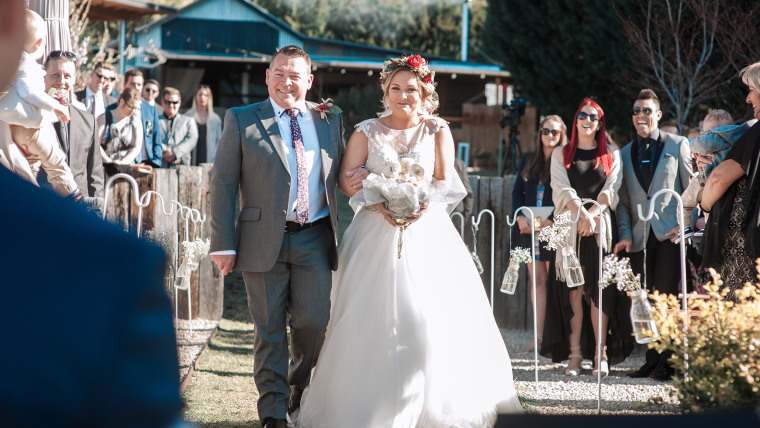 "We made the doughnuts fresh on the morning of the wedding day," said Khater. "And coated them in white chocolate and assembled them the same way that a florist would assemble flower bouquets."
Dessert Boxes also creates doughnut bouquets in chocolate, strawberry, caramel and Nutella-filled flavors. Yum.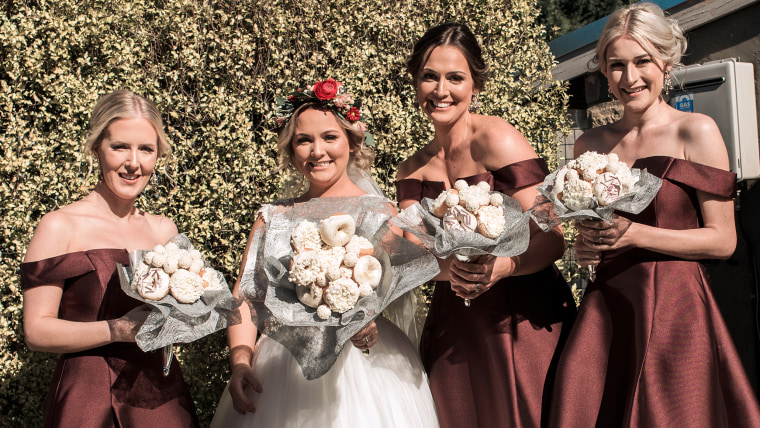 Khater says she is thrilled that Burgess and her wedding party all enjoyed the unique doughnut bouquets.
"We loved them, and so did the bride," said Khater. "She was ecstatic to see them on the day, which means we did a great job."