When it came to planning their wedding, this bride and groom had one phrase in mind: Yo quiero Taco Bell!
After winning a contest to secure Taco Bell as their wedding venue, Dan Ryckert and Bianca Monda swapped vows at the fast food location — and it was surprisingly beautiful.
Ryckert, 33, is the host of the podcast Giant Beastcast and is a very vocal fan of Taco Bell. So when the brand announced a national contest to get married at their newly-opened wedding chapel in Las Vegas, podcast fans demanded that Ryckert enter.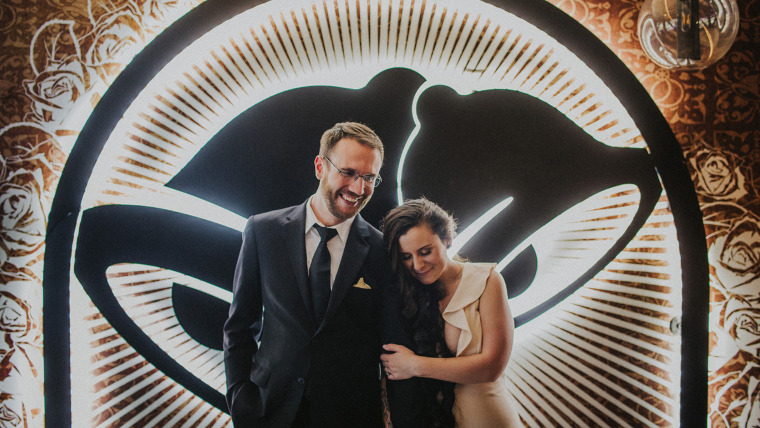 While Ryckert admits that a traditional wedding isn't his or Monda's style, he was still worried that Taco Bell was a stretch for his 25-year-old fiancé.
"As soon as they announced the contest a ton of people contacted me," said Ryckert. "It sounded perfect, but I also thought Bianca might not be up for getting married at a Taco Bell — so I sent it to her as a joke."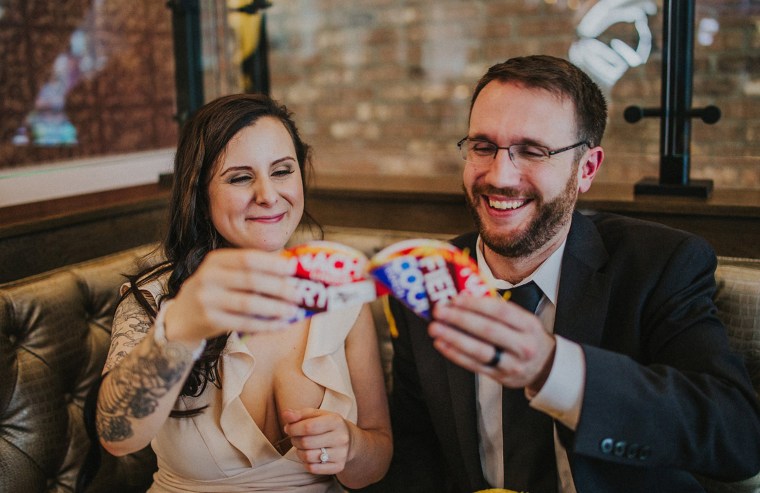 The two are truly a match made in taco heaven because Monda immediately agreed. The next stop? Getting her parents on board.
"I sat down with her parents ahead of time and they actually thought it would be a really unique opportunity," said Ryckert. "They were supportive and gave their blessing."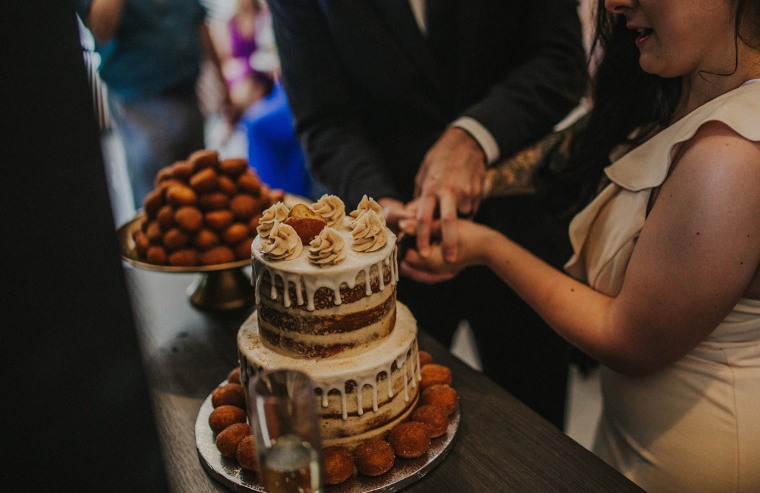 While you may expect a wedding at Taco Bell to be cheesy (we couldn't let that pun pass by!), the June ceremony, complete with a hot sauce bouquet and corsage, was stunning.
Ryckert and Monda were able to chow down on their favorite menu items and toast to the future with both soft drinks and tacos.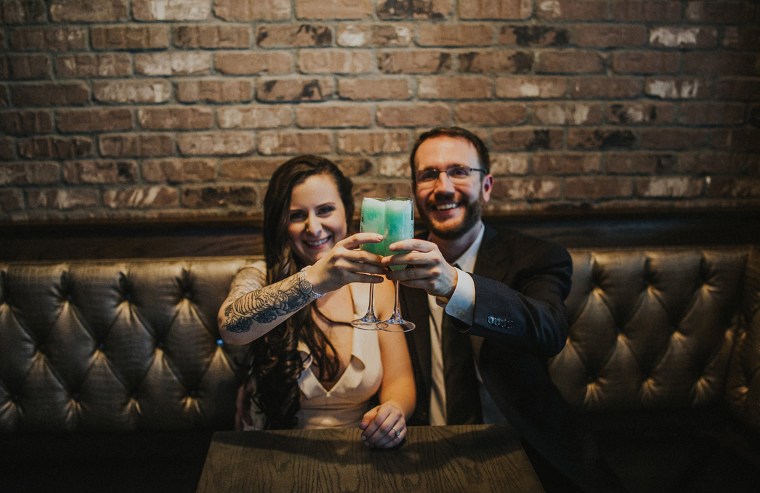 "We had known for a long time that we were going to do this silly Taco Bell wedding," said Ryckert. "But when I saw her walking down the aisle with her father — even in spite of the silly circumstances surrounding it — it was so easy to singularly focus on this genuinely important life event."
Care to host your own wedding at Taco Bell? The fast food joint is selling similar wedding packages beginning Aug. 7 for $600.
Congratulations to the happy couple!