If the word "slugging" makes you think of baseball, I'm here to set the record straight.
Slugging has taken on a new meaning in the world of beauty and skin care. The term refers to a popular new Korean beauty trend in which women slather their faces in Vaseline before bed in order to lock in moisture and keep skin feeling baby soft.
The technique is a regular topic of conversation on Reddit threads like r/SkincareAddiction and is often referred to as "Slug Life" due to its dedicated fan base.
Commenters on such threads sing the praises of slugging, saying things like, "My face is another level of softness," and, "It's a magic I have never encountered before now."
And I learned that there's a scientific reason to believe in the magic, too.
"This technique can work because Vaseline acts as an emollient and occlusive so it smooths and softens skin while acting as a barrier to lock in moisture and prevent water loss," Dr. Sejal Shah, a New York City-based dermatologist, told TODAY Style.
As a dry-skinned lady, I had to try this for myself!
The process seemed messy and not very attractive, so I purposely picked a night when my husband was out of town on a work trip.
I went through my normal pre-bed routine of washing my face and putting on a little rose hip oil before popping open the jar of Vaseline. The viscous jelly felt as gloppy and creepy as you may imagine as I slathered it all over my face (a relaxing face mask and wine night this was not).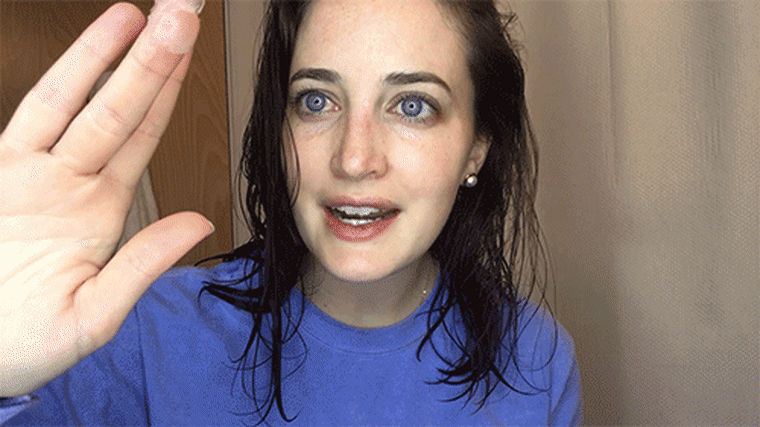 I tried to fall asleep afterward, but, as a side sleeper, I felt the Vaseline sticking to the pillow and my hair sticking to my face. Fun!
I finally drifted off and when I woke up, everything seemed pretty much the same. The Vaseline didn't rub off onto my pillows as I expected, which was great, but my skin also didn't seem any different underneath the clear layer of goo, which was disappointing.
Getting the Vaseline off required two separate washes and I still felt a little sticky after that. But my makeup went on normally afterward and I was able to carry on as usual.
At this point, I was ready to write off slugging as a skin care myth.
But the true test came later in the day: As luck would have it, I flew to Arizona that afternoon. The six-hour flight and dry desert air would normally suck all the moisture out of my skin, but when I washed my face the next day, it felt really soft and moisturized! I was blown away.
My biggest fear was that this incredible trick would clog my pores and end up causing unwanted breakouts, but that didn't happen. If you are prone to acne or have oily skin, however, you may want to sit this one out, according to Shah.
My skin has never been able to lock in moisture like this before, so I fully plan on using this cheap and easy trick again in the future.
Slug Life for life!