Our editors independently selected these items because we think you will enjoy them and might like them at these prices. If you purchase something through our links, we may earn a commission. Pricing and availability are accurate as of publish time. Learn more about Shop TODAY.
Everyone's crazy about Korean skin care! It's often inexpensive, super cute (like these animal face masks) and effective. Bubble face mask, anyone?
Over the past few months, one of the most intriguing K-beauty trends, facial cleansing sticks, started trending stateside (like the best-selling Neogen stick from Amazon)
These sticks supposedly freshen up skin without making a mess. They sound amazing. But, we're wondering: Do facial cleansing sticks really clean anything? And will they work for your individual skin type? TODAY Style tapped three skin care experts to get their takes on the emerging trend.
What's so great about Korean cleansing sticks anyway?
They keep popping up all over the place, but what do Korean facial cleansing sticks offer that traditional face washes and face scrubs don't? For starters, the packaging of this cult favorite is totally unique. Facial cleansing sticks come in an applicator that's pretty darn similar to your go-to deodorant. And, much like deodorants, facial cleansing sticks are mess-free and totally leak-proof.
The roll-up applicator also makes them easy to apply. Plus, the compact packaging makes them great travel companions.
"Facial cleansing sticks are great for traveling. Since they're not liquids, they can't be confiscated," said Dr. Debra Jaliman, a board-certified New York City dermatologist and author of the book "Skin Rules: Trade Secrets from a Top New York Dermatologist."
What could go wrong?
Facial cleansing sticks aren't some novel cure-all for your skin care woes, and they should be used with caution, much like any other new product."For some, these products may be a home run," said board-certified dermatologist Dr. Meghan Feely. "But for others, these products may not address your particular skin care concerns, or be sufficient to give you healthy and clear skin. For some unlucky individuals, you may develop irritation or a rash from certain ingredients in these products."As with other products, some skin types should approach cleansing sticks with caution. "They're not for someone with sensitive skin, acne, rosacea or eczema," said Dr. Rebecca Baxt, a board-certified dermatologist at Baxt Cosmedical in New Jersey.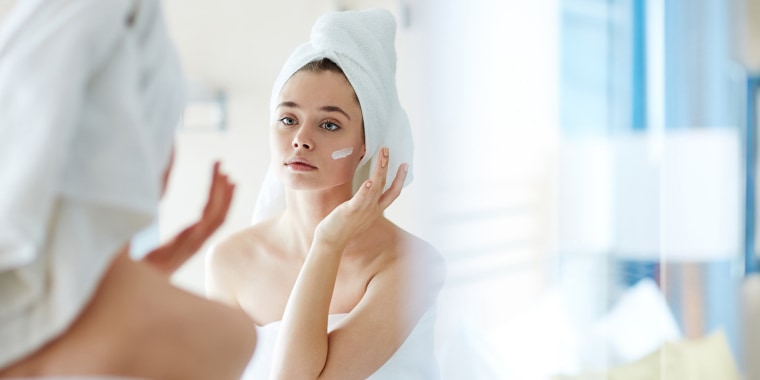 If you have an active skin infection, it's probably best to temporarily avoid cleansing sticks to prevent the risk of contamination, but on a normal basis, Jaliman said you don't necessarily have to wipe them off after every use. "Most of the cleansing sticks are antimicrobial. You shouldn't have to worry much about having germs on them," she said.
How do cleansing sticks compare to face washes?
Much like liquid cleansers, facial cleansing sticks come in a range of formulas targeted to your individual skin care needs. So, look for formulas tailored specifically to your skin type. For instance, those with oily skin may want to reach for products containing activated charcoal, while those with sensitive skin should seek out ingredients like green tea.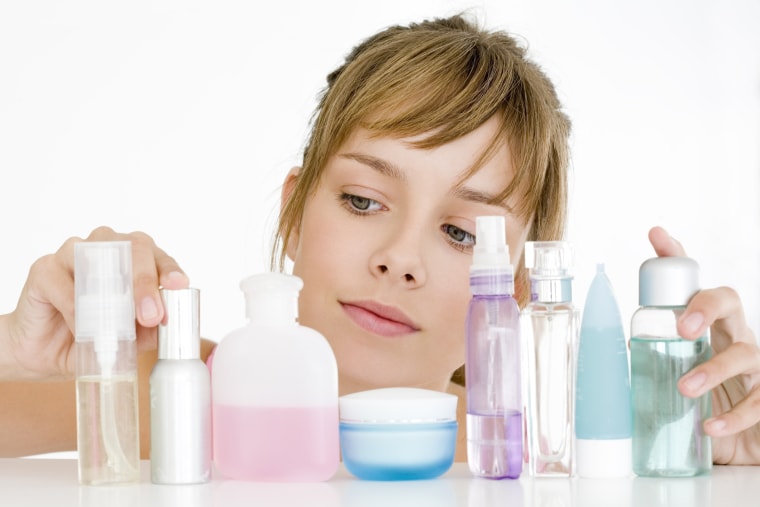 Naturally, there's no one-size-fits-all skin cure, so it may take some trial and error to find the right cleansing stick for you. "Not all products are created equal, and some ingredients that are appropriate for one individual could potentially be too harmful for the next," Feely said.That being said, you'll want to consult your dermatologist or test the cleansing stick out on a small patch of skin (try your wrist) before fully committing.
And make sure you don't forget to use some water, too. Start by adding a touch of water to your face to activate the cleansing stick, then move it in circles all over your face. Next, dampen hands and work in the cleanse before rinsing and patting skin dry.
Want to try facial cleansing sticks? Check out these options!
St. Ives Detox Me Daily Cleansing Stick Matcha Green Tea & Ginger, $8, Jet
This affordable option helps detoxify skin with the help of ginger and matcha green tea. Bonus: Soothing coconut oil will give you a glorious glow!
Physicians Formula Charcoal Detox Cleansing Stick, $8, Jet
Kiss dirt, oil and impurities goodbye with the help of charcoal, the driving ingredient in this skin-saving cleansing stick.
Modern Friction Cleansing Stick With Exfoliating White & Purple Rice, $28, Sephora
Exfoliate, refine and smooth skin in one quick swipe! This paraben-free cleansing stick works overtime to target roughness and uneven texture, and gives your skin a nice deep clean.
Yes to Coconut Energizing Coffee 2-in-1 Scrub & Cleanser Stick, $9, Amazon
Coconut and coffee join forces to energize, enhance skin tone and moisturize, all while tackling dirt and grime. Talk about a morning wake-up call!
H2O+ Elements on the Move Cleansing Stick, $19, Jet
Frequent travelers will love reaching for this Transportation Security Administration-friendly cleansing stick that's free of harmful ingredients.