The annual Met Gala came roaring back on Monday night with all the glitz, glamour and bold fashions we've come to expect from the Costume Institute benefit.
So, how did celebrities and designers interpret the American independence theme? Here are the must-see trends from the famous museum steps.
Red carpet red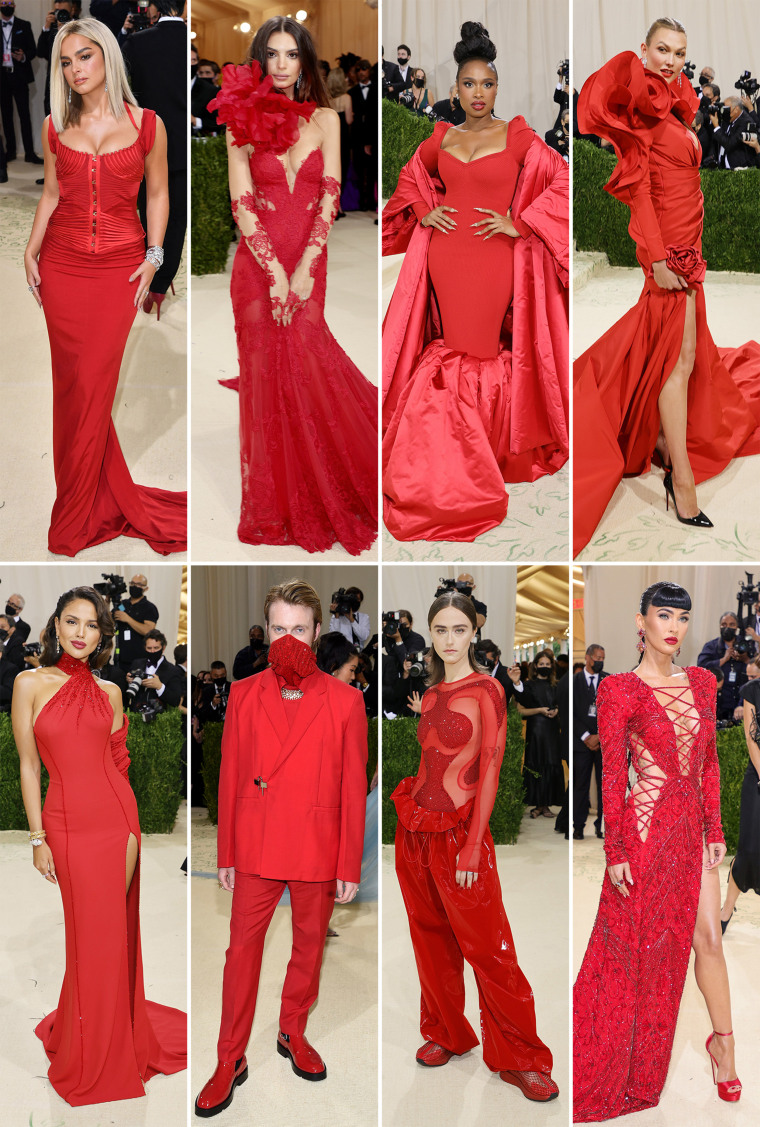 There may have been a white carpet at the 2021 Met Gala, but these celebrities brought red hot glamour in the bold hue.
Americana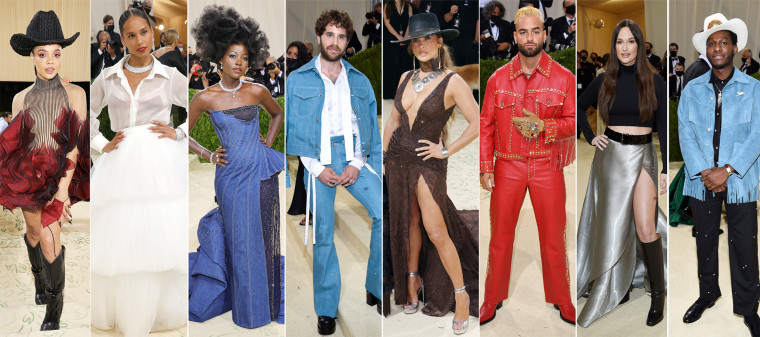 The 2021 Met Gala theme was "In America: A Lexicon of Fashion," honoring the 75th anniversary of the Costume Institute and celebrating modern American fashion. For a lot of top stars, that meant wearing American staples like cowboy boots, fringe, head-to-toe denim, crisp button-up shirts and, of course, Western hats.
Celestial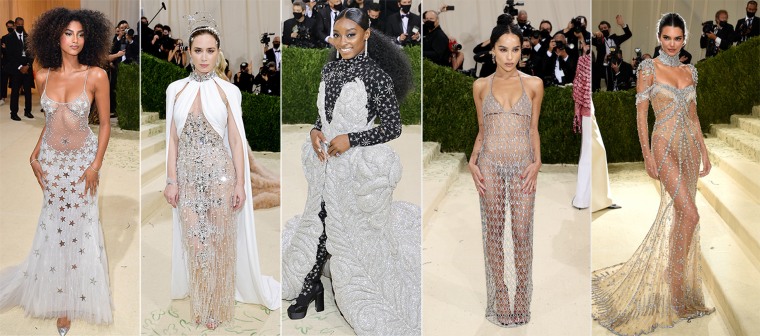 What would the American flag be without its stars? These celebrities looked to the heavens for inspiration with sparkly accents that were out of this world.
Capes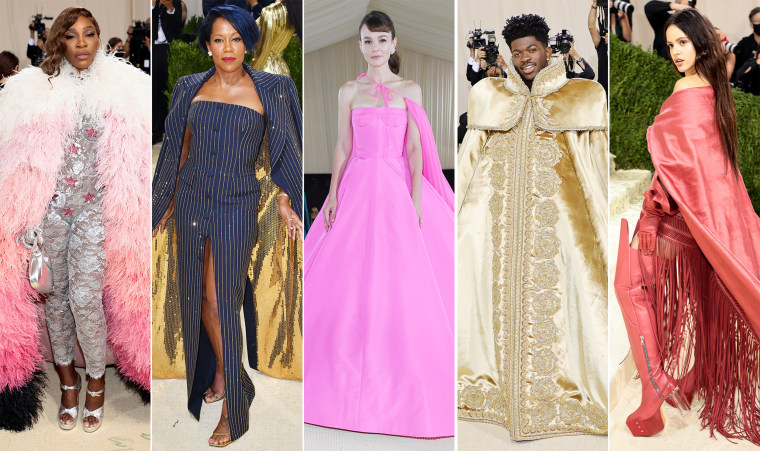 If you're looking for drama, a cape is always the right answer. Whether it's feathered, fringed or inspired by a blazer, these capes made quite the entrance.
Feathers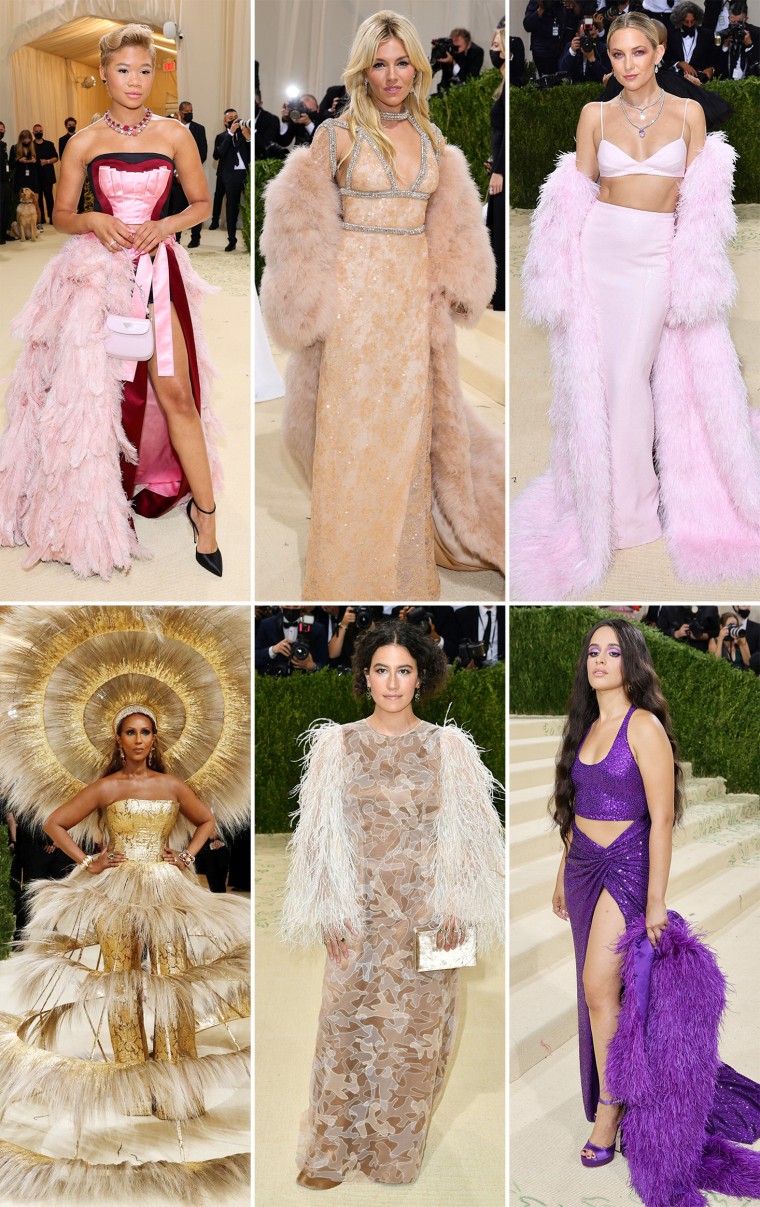 Feathers are so luxurious and this year's Met Gala proved that there are unlimited ways to wear the look. The only rule it seems? Get colorful and have fun!
Bodysuits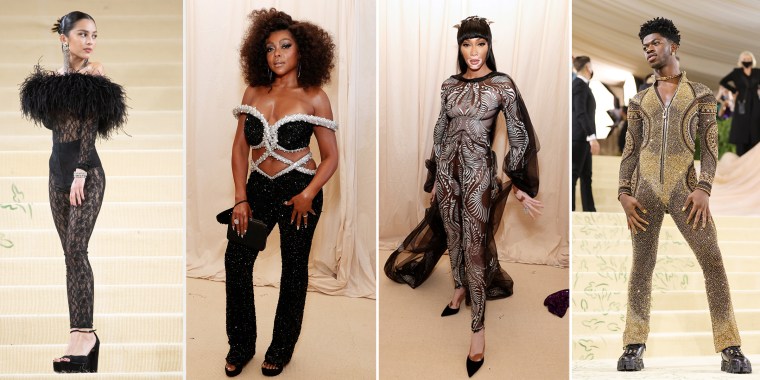 "Tell me about it ... stud." There's something about a fitted bodysuit that gives us Sandy in "Grease" vibes. These fashionable numbers were a hit on the white carpet.
Long gloves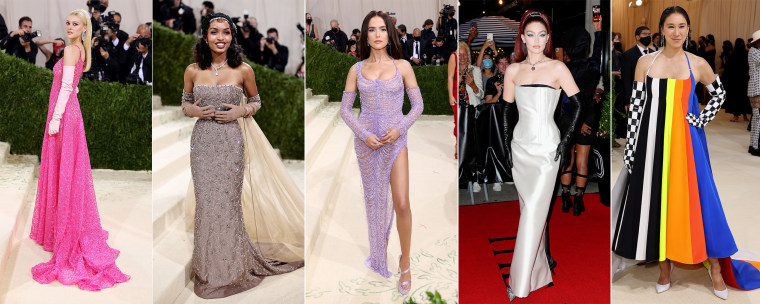 It's official: Long opera gloves are back! This classic style may hail from old Hollywood, but with bold patterns, fabrics and colors, this look is as modern as it gets.
Florals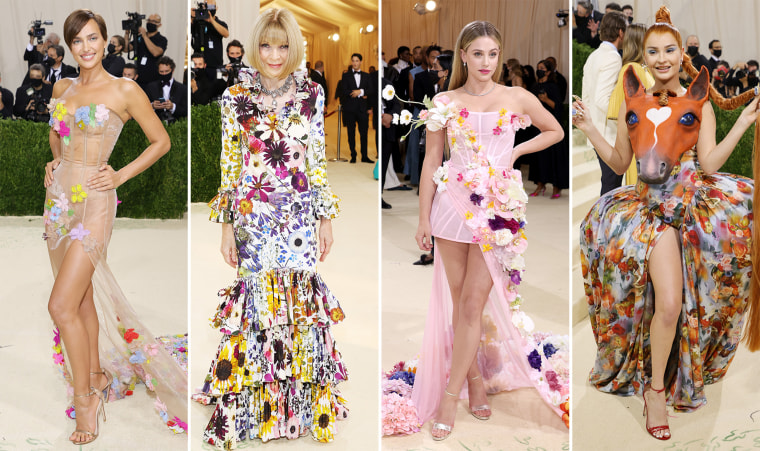 The white carpet was in bloom with bold and colorful flowers covering everyone from supermodels like Irina Shayk, to rising stars like Lili Reinhart, to the queen of fashion herself, Vogue editor-in-chief Anna Wintour.