The fashion world is filled with perfect pairings — from boots with skinny jeans to sandals with sundresses — but it's the recent pairing of yoga pants and Lilly Pulitzer that has me celebrating.
When I received an email from Lilly Pulitzer advertising their Luxletic Activewear line, I immediately texted my Lilly-loving mom friends.
"Lilly makes yoga pants," I wrote. "This is not a drill."
Jolena Weekender Cropped Legging in Bennet Blue Let's Mango, $108, Lilly Pulitzer
The preppy, colorful prints in the Lilly Pulitzer line are often my go-to choice for shorts and dresses, but the idea of adding a pop of pink to my normal mom uniform of black yoga pants and a tank top excited me. I became a woman obsessed and knew I had to have a pair of my own.
When my Lilly leggings arrived along with a soft blue tank, I could hardly wait to try them on. The leggings I chose are classic Lilly — pink birds and flowers against a beautiful blue and green pattern.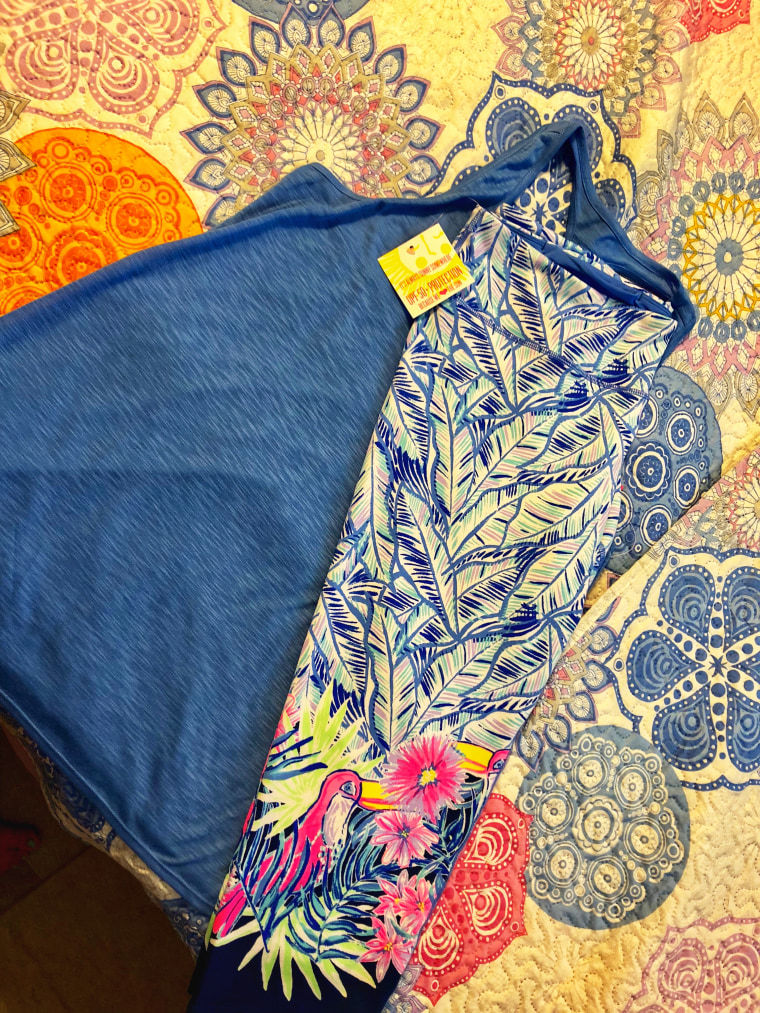 According to the Lilly Pulitzer website, the pants are a "new go-to for all things Sunday: brunch, walks along the beach and maybe the occasional work out."
Sign me up.
When it comes to comfort, the Jolena Weekender Cropped Legging did not disappoint. The leggings in the Luxletic Activewear line have a soft, high-quality feel and contain UPF 50 for extra sun protection. They were stretchy and comfortable and felt like my normal yoga pants — but with a colorful, preppy twist.
I wore the leggings to dinner with my family and was stopped by more than one mom who wanted details.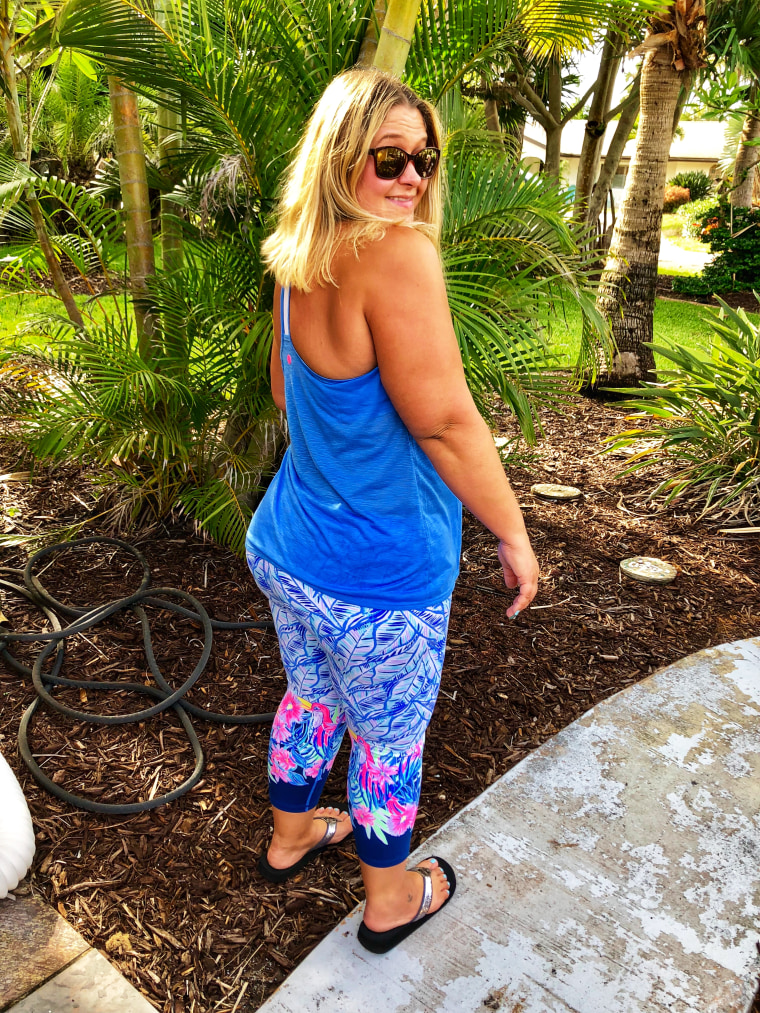 "I didn't know Lilly Pulitzer made leggings," they said.
I told them I had only just learned about them myself, but that I was already thinking about which pattern I wanted next, as the leggings come in multiple patterns and styles.
And the Luxletic Activewear line doesn't end with leggings — there are tanks, shorts and tennis outfits, all in the vibrant colors and prints Lilly Pulitzer fans adore.
Here's a further look at the line, including some of the pieces on my Luxletic wish list.
Weekender Cropped Legging in Blue Current Sea Sirens, $98, Lilly Pulitzer
High Rise Weekender Cropped Pant in Multi Gumbo Limbo, $108, Lilly Pulitzer
Also available for $108 from Zappos.
Luxletic Kai Tank in Mermaid Green, $48, Lilly Pulitzer
Also available for $48 from Zappos and Amazon.
Run Around Short in Blue Peri Pinch Pinch, $58, Lilly Pulitzer
Also available for $58 from Amazon.
Luxletic Corinna Tank in Bennet Blue, $48, Lilly Pulitzer
Also available for $48 from Zappos.
Theah Weekender Crop Legging in Multi Mermaids Cove, $108, Lilly Pulitzer
Maralyn Weekender Legging in Deep Indigo Gypsea Girl, $108, Lilly Pulitzer
Cain Tank in True Navy, $48, Lilly Pulitzer