Enough is enough!
That's apparently how Kristen Stewart feels about wearing high heels on the red carpet.
The actress, 28, did wear sky-high Christian Louboutin stilettos as she arrived at the recent screening of the film "BlacKkKlansman" at the Cannes Films Festival.
But Stewart kept the heels on just long enough for photographers to snap some photos of her full look, which included a silver Chanel mini-dress and a slicked-back hairstyle.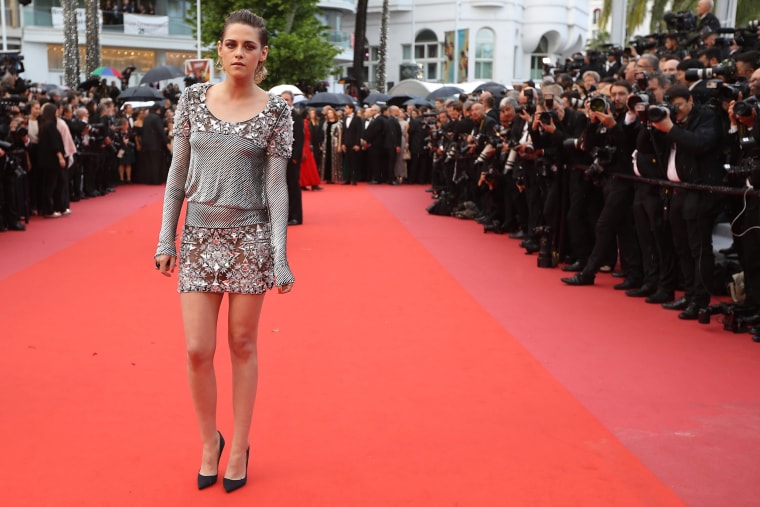 Before long, she paused and pulled off her shoes ...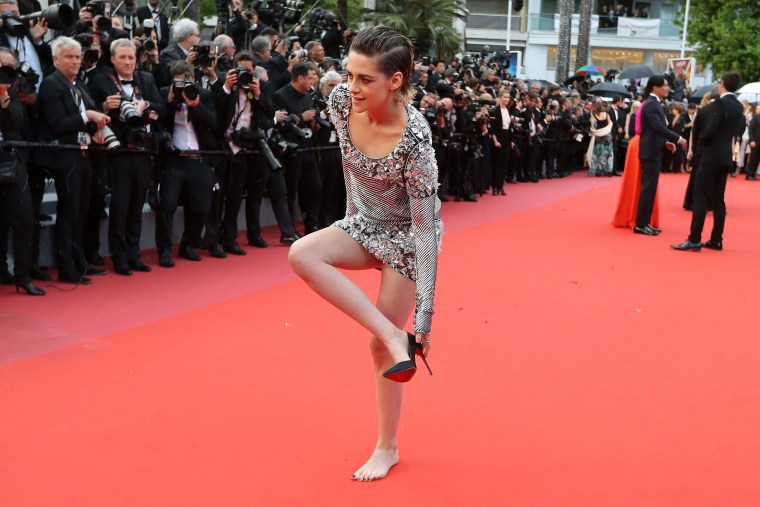 ... and walked the rest of the red carpet barefoot.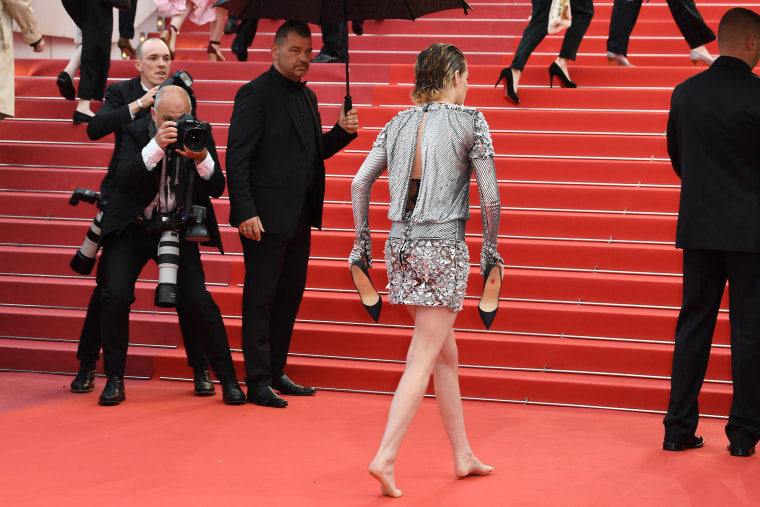 Stewart might have simply wanted to protect her feet — and can you blame her? Her heels were gorgeous but didn't exactly look like the most comfortable footwear.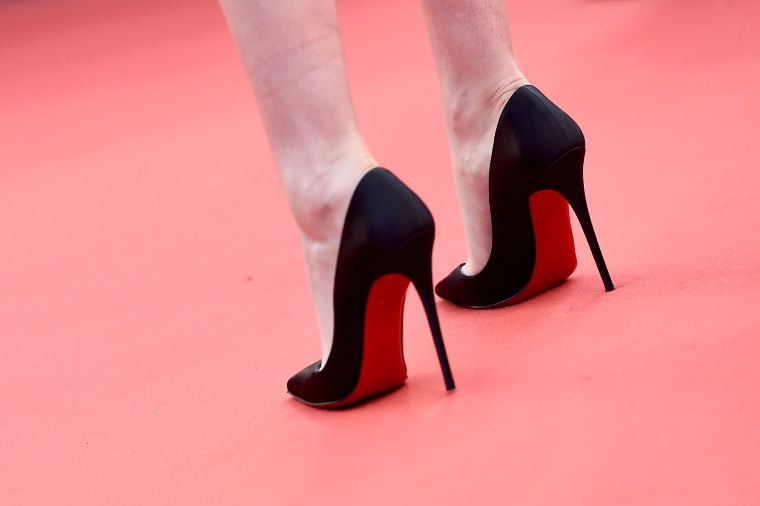 But Stewart was most likely protesting the supposed "no flats" rule that sparked controversy at Cannes a few years ago.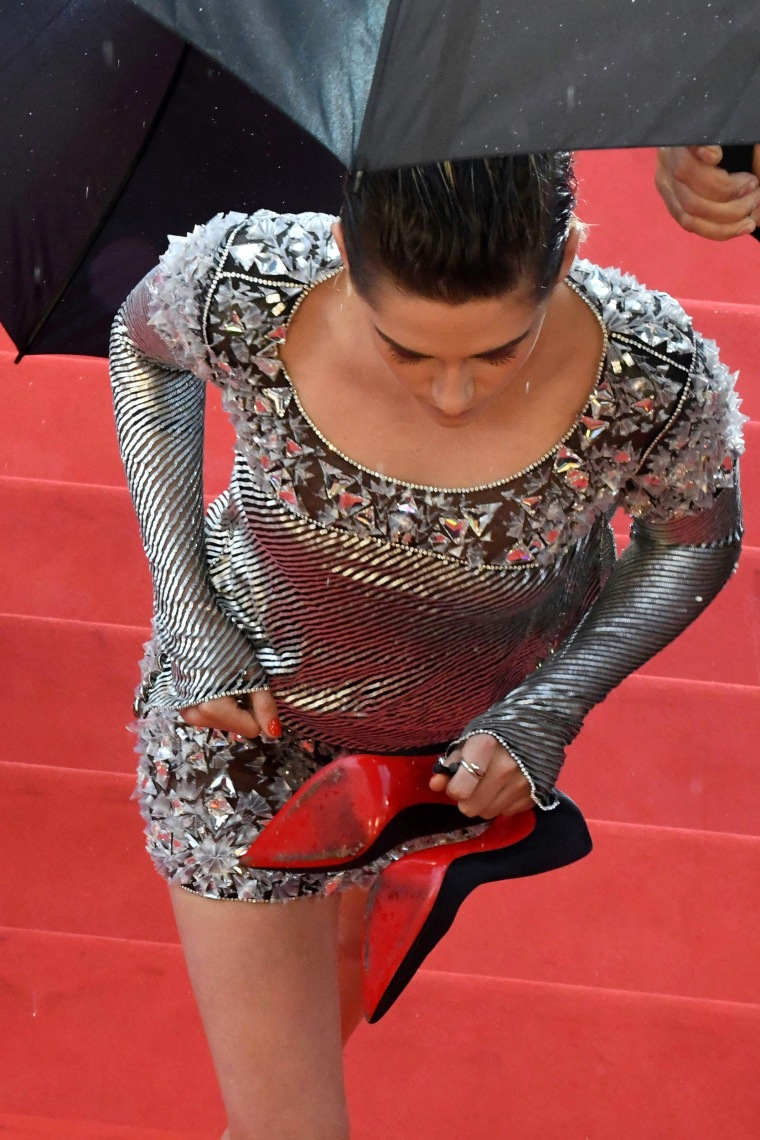 Back in 2015, some women wearing flat shoes were reportedly turned away from a movie screening at the festival, with security guards allegedly telling them that they had to wear heels to be allowed entry.
Stewart and other stars spoke out against the festival's reported heels-only rule, with Stewart saying it reinforced a sexist double standard.
After the backlash, festival officials clarified that there has never been an official no-flats rule at Cannes.
"Regarding the dress code for the red carpet screenings, rules have not changed throughout the years (tuxedo, formal dress for gala screenings) and there is no specific mention about the height of the women's heels as well as for men's," the festival's press office said in a statement at the time to Screen Daily.
But even if there isn't an actual no-flats rule at Cannes, there is definitely an unspoken expectation in general for women to wear heels on the red carpet. A few major female stars, including Susan Sarandon and Wonder Woman actress Gal Gadot, have rocked flats in recent years, but they are the exception.
By not only going heel-less, but shoeless, Stewart seems to be taking a powerful (barefoot) stand!