Kim Kardashian is bringing back her 2010s-era bangs, with a distinct 2023 twist.
At the TIAH 5th anniversary soiree in Los Angeles, Kardashian debuted a new fringe, styled with her long hair in a slick ponytail.
The bangs sat just above her eyebrows, invoking the modern "baby bangs" trend.
Kardashian posed at the event with mom Kris Jenner, Eva Longoria, and Doria Ragland, Meghan, the Duchess of Sussex's mother. She wore a long skintight black dress with a statement gold necklace.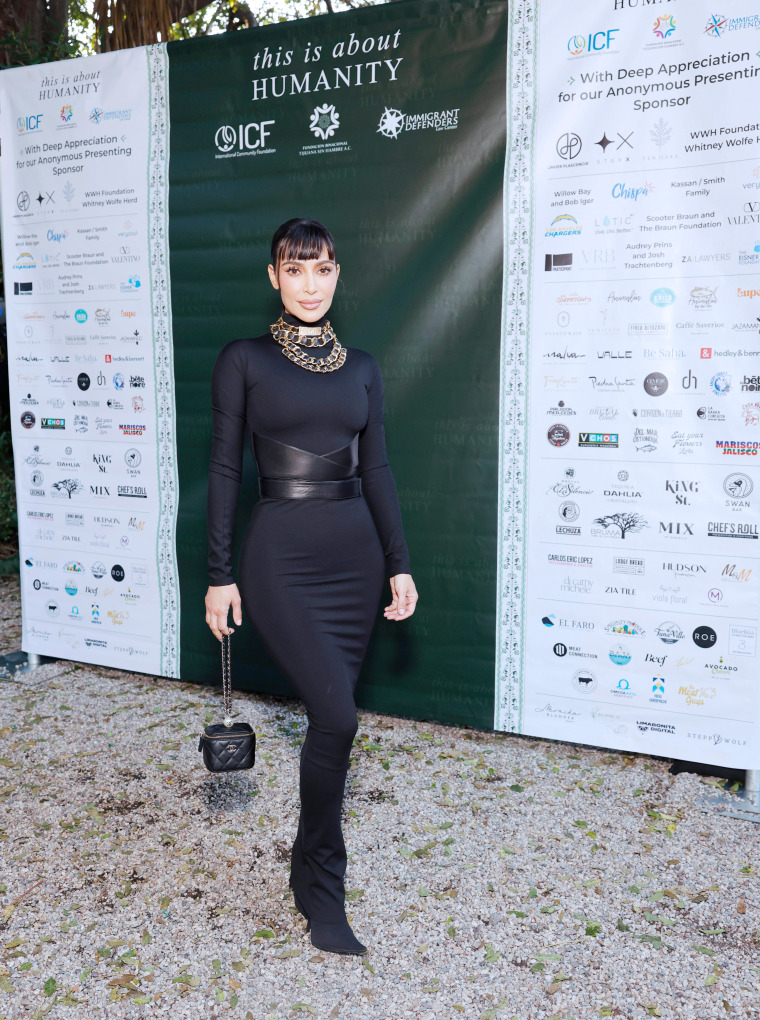 It's unclear if she cut the bangs or used a hair piece to create the look. In Kardashian's latest Instagram post, shared Aug. 27, she posed in a glowing neon bikini with her hair down, decidedly bang-less.
Kardashian's last major hair transformation debuted in December, when the social media star showed off her long locks dyed honey-blond.
Bangs have been all the rage this summer, from Mariska Hargitay's wispy blond curtain bangs to Jennifer Lopez's long "French" bangs.
But baby bangs can be a controversial style choice. In April, Katy Perry got "micro bangs," with her hair just barely covering the top part of her forehead.
She showed off the style change at the 21st birthday party for "American Idol" and shared photos from the event on Instagram.
Fans were divided in the comments of Perry's post, with some praising the change while others thought the style had "gotta go."
One fan compared the look to Courteney Cox's short bangs in 2000's "Scream 3." In 2022, Cox told People that the look still haunts her.
"Oh that was the worst. I forgot about that. There was nothing worse. That was a big lesson in life because that will forever be on film," Cox said.