Who needs a new dress for the royal wedding when you've got one in your closet that you know you look good in?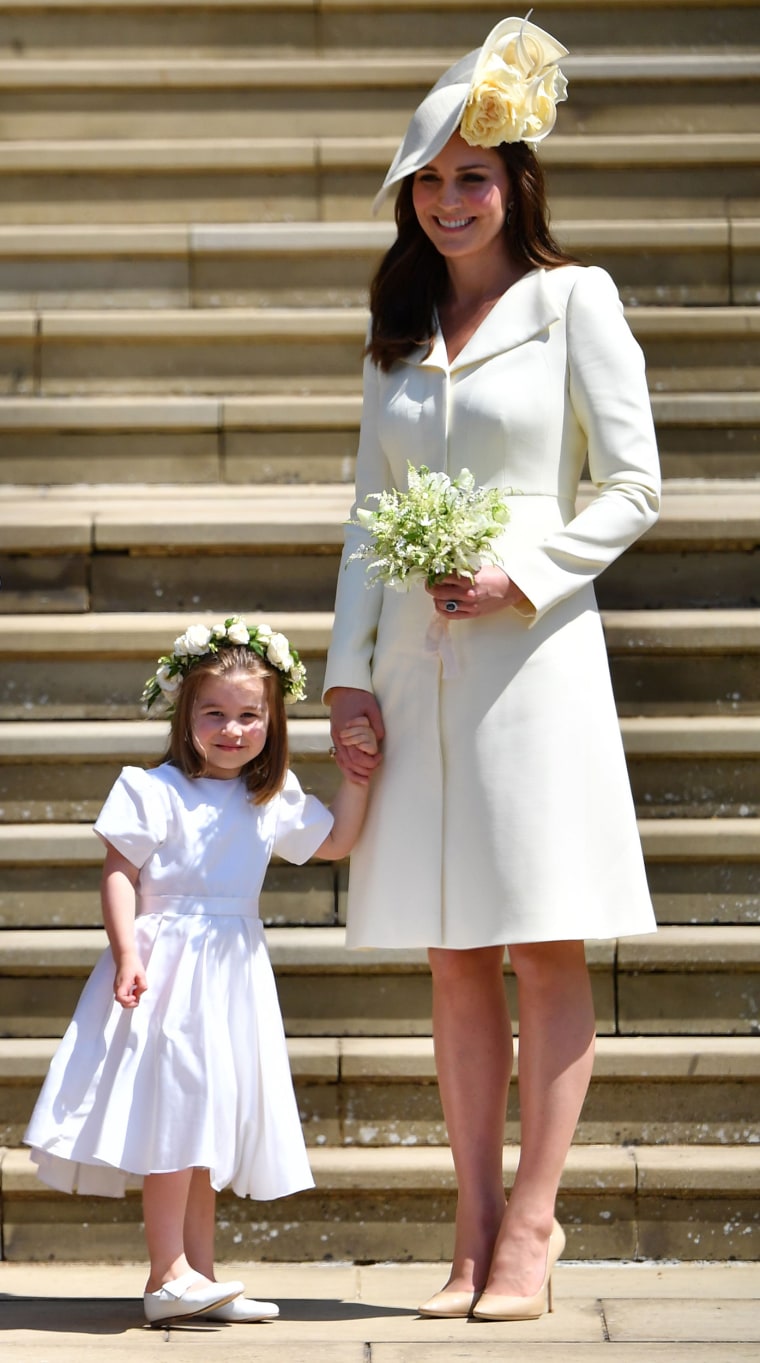 Catherine, Duchess of Cambridge opted for "something old" when it came to choosing her outfit for Prince Harry and the former Meghan Markle's big day, and she proved that re-wearing an old favorite — especially when it's this classic — can never be a wrong move.
The duchess — who recently gave birth to her and Prince William's third child, Prince Louis, almost four weeks ago — looked amazing as she donned the same off-white, fitted Alexander McQueen coat dress she's worn at other special royal events in the past.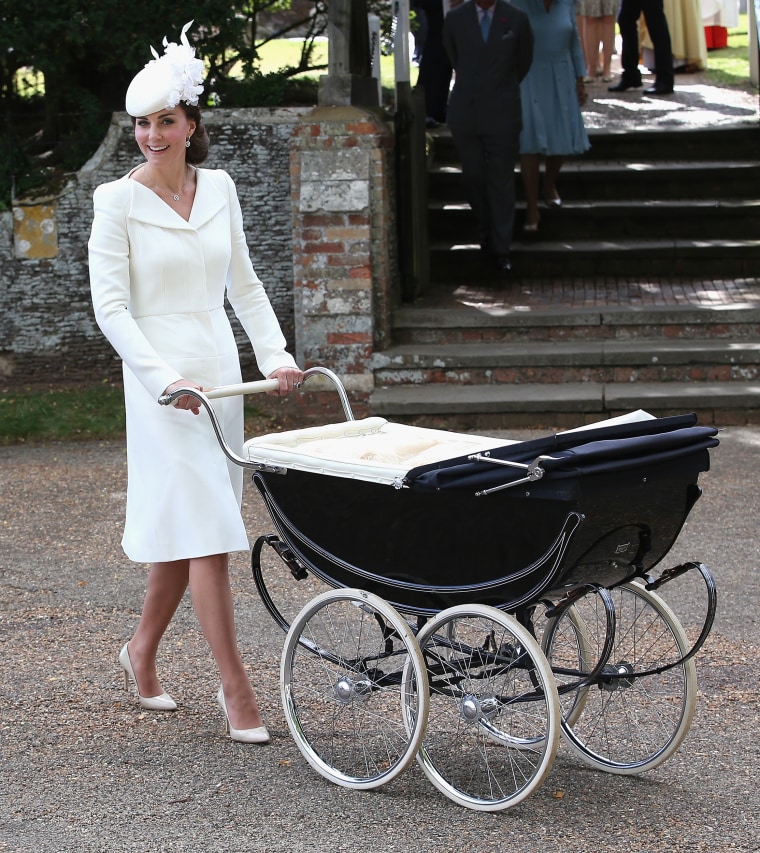 It was the same outfit she wore in 2015 for daughter Princess Charlotte's christening.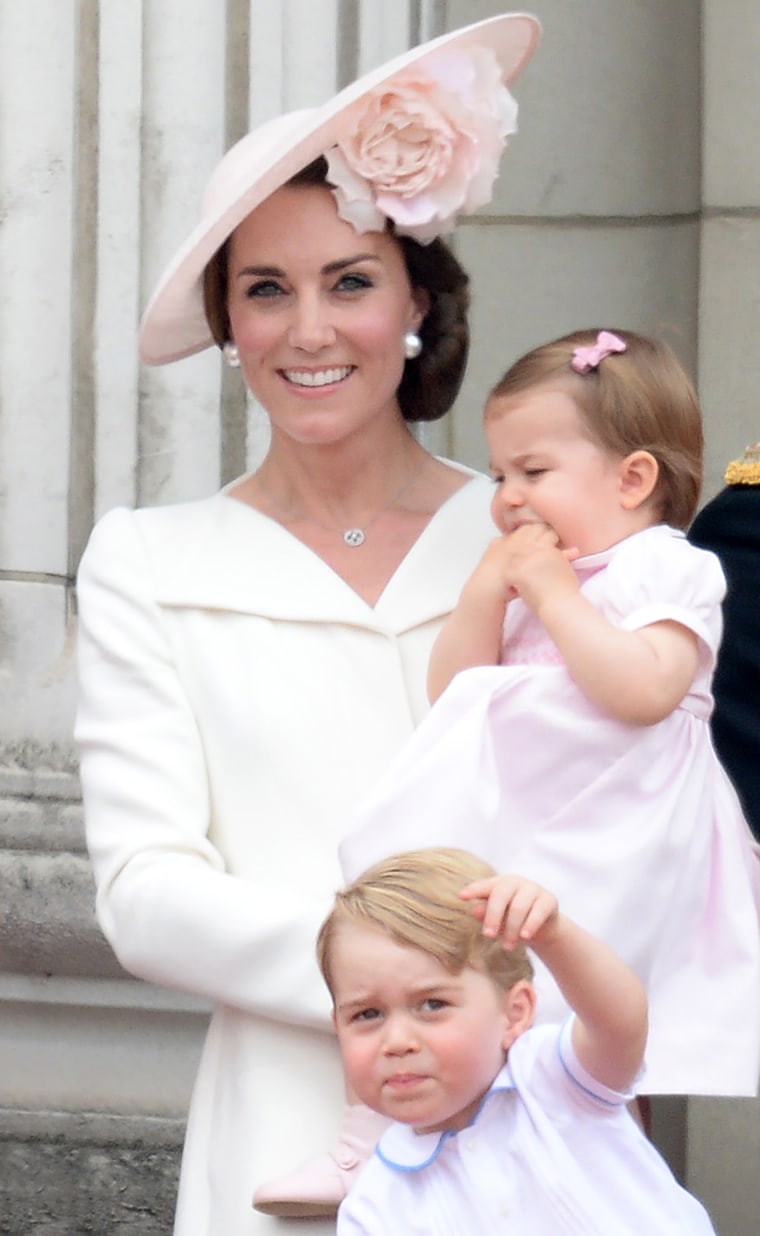 She was also photographed in it during Queen Elizabeth's 90th birthday parade in 2016.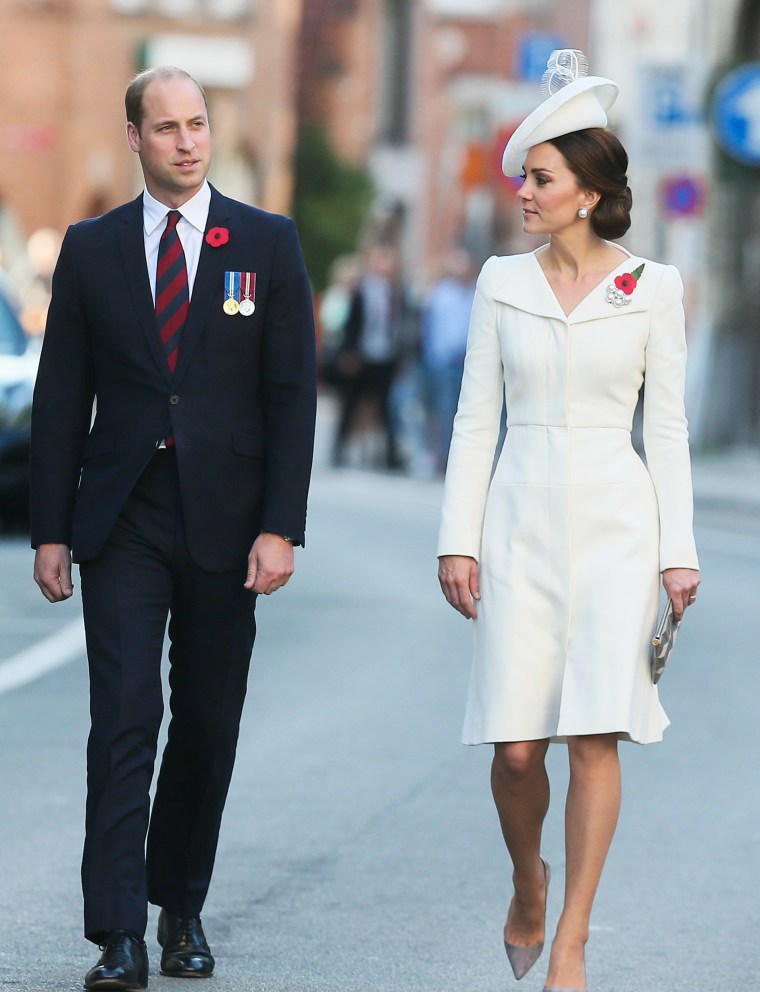 And in 2017, she was spotted wearing it during a ceremony in Belgium marking the 100-year anniversary of the Battle of Passchendaele, also known as the Third Battle of Ypres, during the First World War.
Her simple trick for making the outfit seem new each time? Accessorizing with a different hat. For the royal wedding, she paired the coat dress with a Philip Treacy fascinator.
Despite being photographed heavily, the duchess never shies away from wearing the same outfit more than once. Earlier this year, for example, she recycled one of her maternity dresses that she wore while she was pregnant with little Charlotte.
Her kids are also being taught the value of the re-wear. In a recently released portrait of Charlotte and Louis, both children were donning clothes that their older siblings had worn before.
And now, with Catherine's latest re-wear — to the royal wedding of all places — there's simply no excuse for not shopping your closet.