Hand-me-downs are probably inevitable for the third child in any family. But secondhand is anything but second-rate when that family includes two heirs to the British throne.
Dedicated royal fans swooning over the new photos Kensington Palace released over the weekend of newborn Prince Louis with big sister Princess Charlotte may have noticed something endearingly familiar about the children's clothing.
Specifically, each wore items that belonged to an older sibling.
In the photo that shows Charlotte cradling her sleeping baby brother while giving him a kiss, the young princess wears a navy blue cardigan that her older brother, 4-year-old Prince George, wore in another famous royal portrait.
George, the third in line to the throne after his father and grandfather, wore the same sweater by Spanish brand Fina Ejerique in a photograph with his grandmother.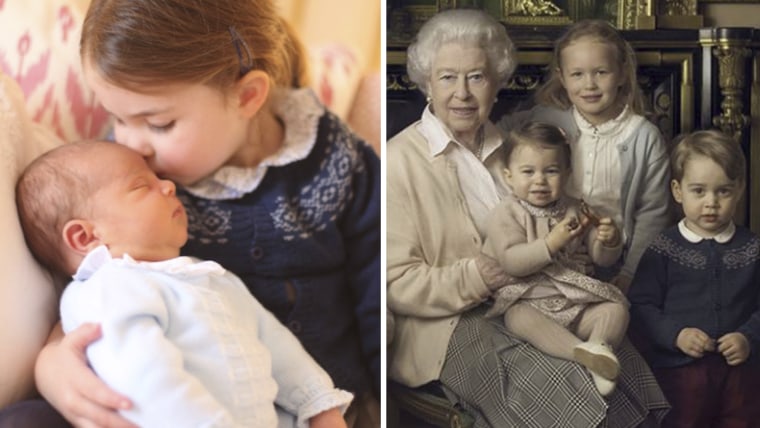 The 2016 photo featured Queen Elizabeth with her seven youngest grandchildren and great-grandchildren. Famed photographer Annie Leibovitz took the image to commemorate the monarch's 90th birthday.
In addition to Charlotte's sweater, young Louis appears to be wearing hand-me-downs as well.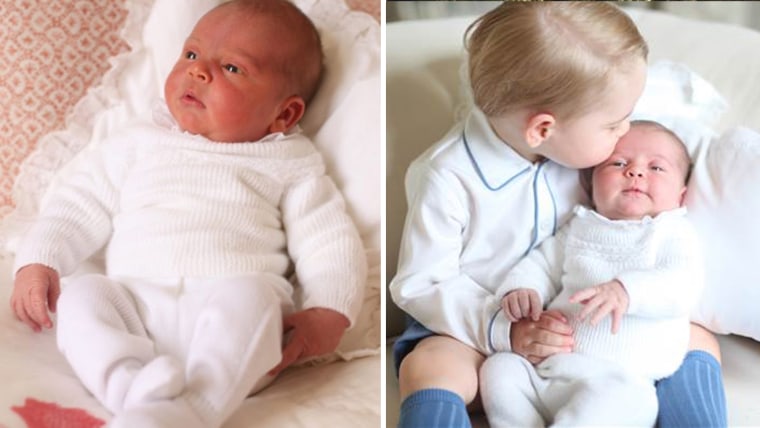 He's wearing the same all-white knit outfit, including the same sweater, that his sister wore as a newborn three years ago in a photo taken of both of them by their mother. The sweater is also from a Spanish brand, Irulea.
Royals. They really are like us!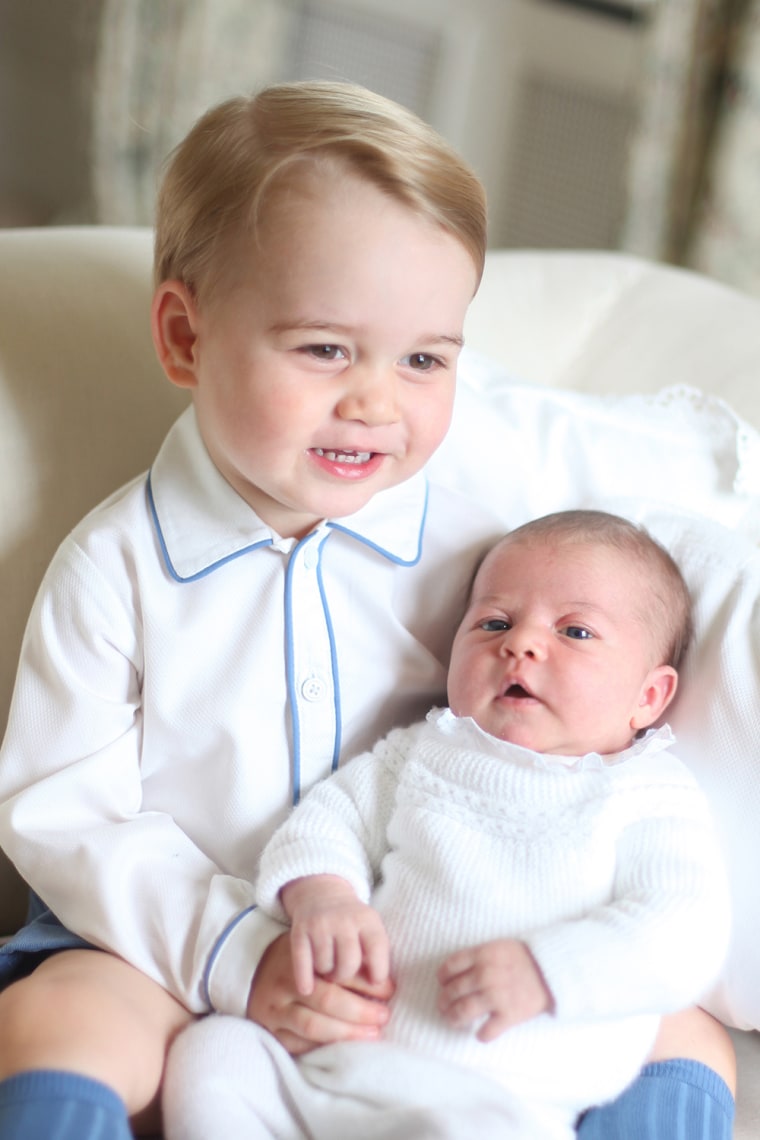 All of the newborn photographs were taken by the children's mother, Kate, the Duchess of Cambridge. The most recent pictures were captured on Charlotte's third birthday, May 2.
The next chance royal watchers will get to see George and Charlotte probably will be later this month at the May 19 wedding of their uncle, Prince Harry, to his American bride, Meghan Markle. The younger prince and princess are expected to serve as pageboy and bridesmaid in the ceremony, while Louis will most likely stay home with the nanny.