Four generations of the royal family stepped out for Queen Elizabeth's 90th birthday parade Saturday, but it was the youngest family members — Prince George and Princess Charlotte — that stole the show!
It was George's second appearance at the annual Trooping the Colour parade, and 13-month-old Charlotte's first, and the royal brother-sister duo watched the parade's Royal Airforce flyover with awe, joined by their mom and dad: Duchess Kate and Prince William.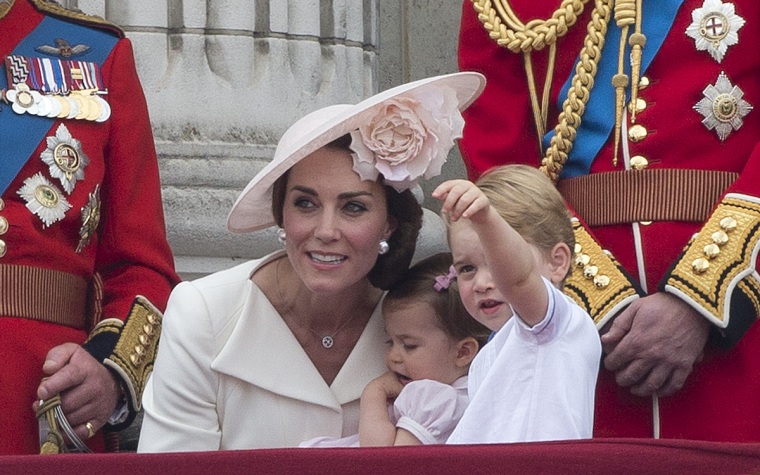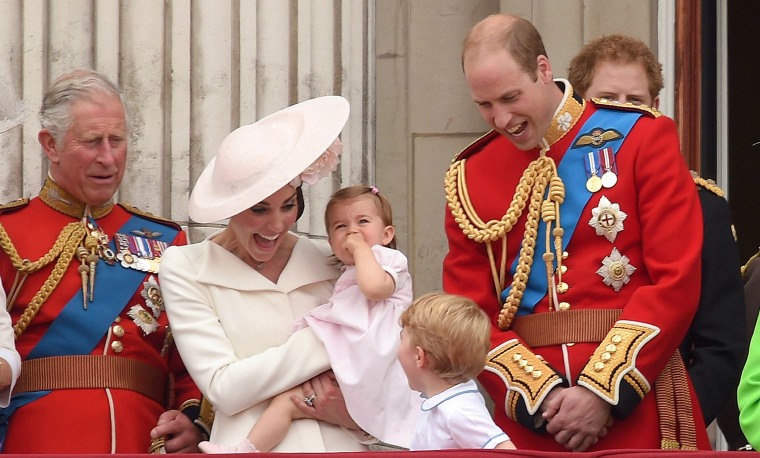 RELATED: Queen Elizabeth's a trickster? Princess Diana's brother reveals the truth
Now the oldest-living and longest-serving British monarch in the country's history, Queen Elizabeth stepped out Saturday in a bright and festive green suit. Prince Harry, Prince Charles and Duchess Camilla were also among the balcony attendees.
Although the queen's birthday was in April, it's been British tradition for centuries for monarchs to publicly celebrate their birthday in the summer to take advantage of the good weather. This year's Trooping the Colour parade included 1,400 soldiers, 200 horses and 400 musicians, as well as thousands of bystanders.
It was, however, so warm this year that one of the queen's guardsman fainted during the parade (before the queen arrived).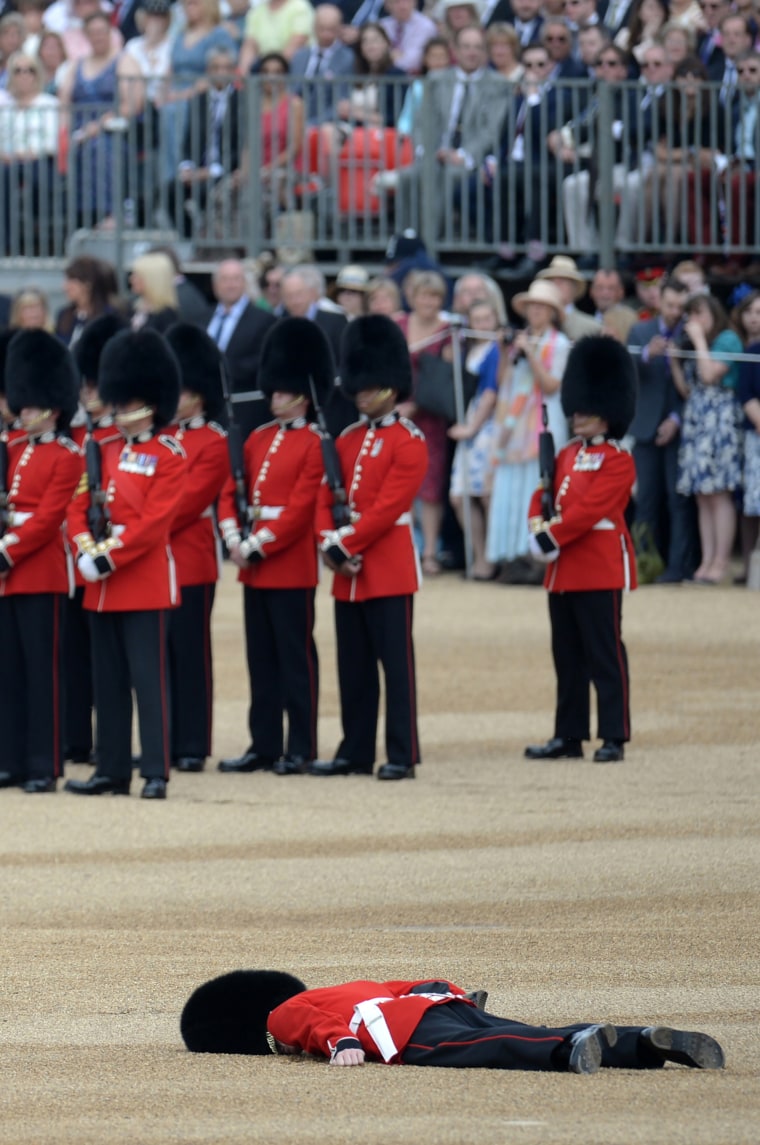 RELATED: Prince George captures hearts with adorable wave at Trooping the Colour
Last year, Prince George grabbed the spotlight during the Trooping the Colour by making his first appearance on the Buckingham Palace balcony, where he gave one adorable wave and wore an outfit his father wore to the same event decades before.
RELATED: See Queen Elizabeth's lovely birthday portrait with Prince Phillip
The parade flyover marks the largest public event of the queen's birthday weekend, which included a service at St. Paul's Cathedral Friday. On Sunday, a street party called the Patron's Lunch will commence at The Mall in London, to celebrate the queen's patronage to more than 600 organizations in the U.K.
Also to mark the queen's birthday as well as that of her husband, Prince Phillip, who turned 95 Friday, the royal family release a portrait of the royal pair taken by Annie Liebovitz.