Gather 'round, everybody! Kensington Palace on Saturday released new photographs of Prince Louis, giving us our first official glimpse at the newest addition to the British royal family.
No doubt, the pics are every bit as precious as one might expect.
In one of the pictures, from Charlotte's third birthday on May 2, the toddler holds her new brother while gently kissing his forehead, likely as excited as ever to be a big sister. (She'll have to teach her baby sibling her masterful royal wave!)
The second photo, taken on April 26, features baby Louis at just three days old. He wears a miniature white jumper while gazing beyond the camera. Look at those chubby cheeks!
Catherine, Duchess of Cambridge, took both of the photographs at Kensington Palace.
The public has been waiting with bated breath for more official photos of Louis ever since his birth on April 23. The former Kate Middleton and Prince William left St. Mary's Hospital in London with their baby just seven hours after delivering little Louis.
"Their Royal Highnesses would like to thank members of the public for all of the kind messages they have received following the birth of Prince Louis, and for Princess Charlotte's third birthday," read a Kensington Palace press release.
These new snapshots are, of course, reminiscent of Charlotte's first official photos with Prince George, now 4, released just a few weeks after she was born in 2015. In them, big brother George, almost 2 years old at the time, sits with his month-old sister in his lap, smiling gleefully.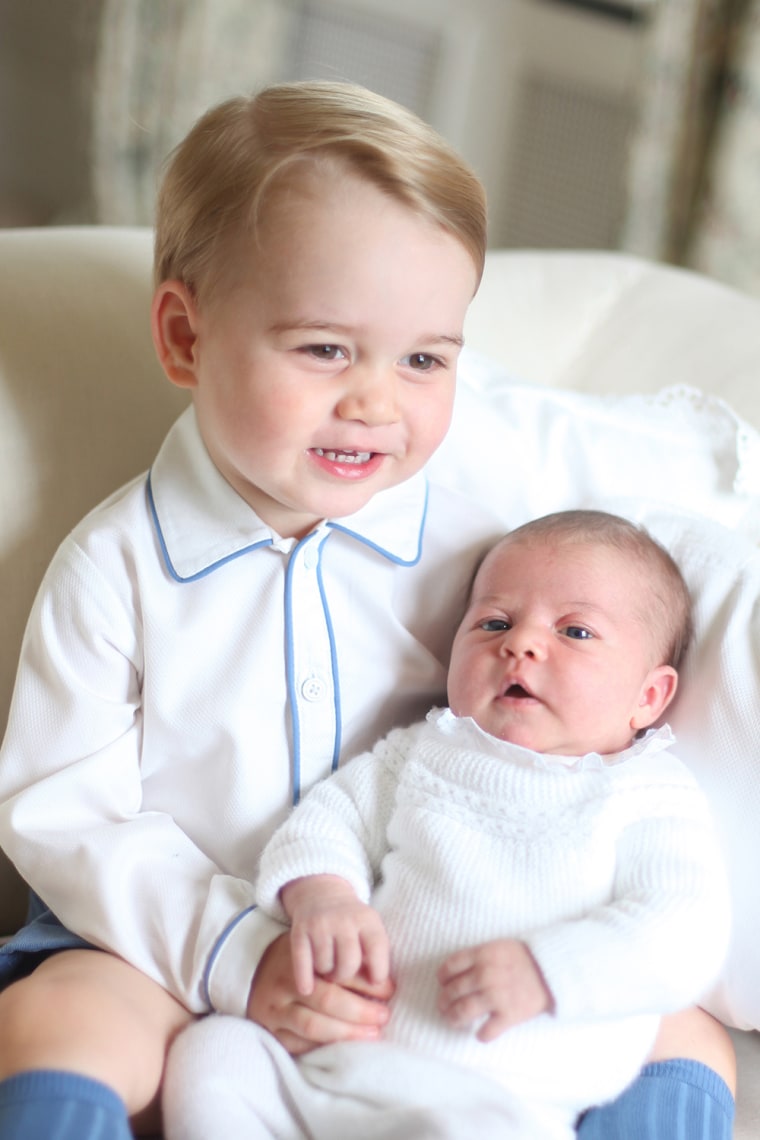 In one picture, he's seen planting a kiss on her tiny forehead!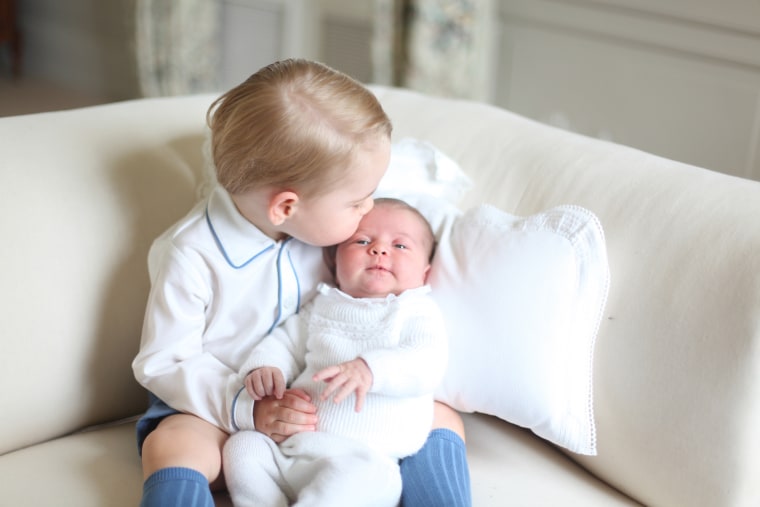 Here's to hoping we see more official family photos in the coming weeks! With Prince Harry and Meghan Markle's anticipated nuptials still two weeks away, we could use a bit more royal cuteness to hold us over.