Finding that extra boost of motivation to get to the gym or hit the pavement isn't always easy. However, if theres one thing that gives us that extra kick to start exercising, it's having chic new fitness products and accessories.
Since shopping is our specialty, we decided to focus our skills on finding the best fitness products out there. Enter: our first ever Start TODAY x Shop TODAY Wellness Awards. After some thorough market research and a rigorous testing period, we've finally narrowed down the winners. In fact, they're so good, we can't help but want to workout just to show them off.
Shop TODAY editorial director Adrianna Brach stopped by the 3rd Hour of TODAY to talk all about her favorite fitness essentials featured in these awards. Not only are all these picks loved by our reviewers, but they're all under $40, making them that much better.
Keep reading to shop all the fitness essentials that we've added to our workout routines and can't stop talking about. After all, the best time to start working towards your fitness goals is TODAY!
Start TODAY x Shop TODAY Wellness Awards Winners 2023: Seen on 3rd hour of TODAY
Award: Best Cordless | Category: Jump Ropes
We know what you might be thinking — a jump rope without an actual rope? However, don't knock it before you try it! This cordless jump rope was a hit with our reviewers, especially commerce editor Danielle Murphy who normally isn't a fan of jump ropes to begin with.
"Going from a traditional jumprope to this one was a breath of fresh air. I didn't have to worry about tripping over a rope or getting slashed in the ankles. Because there are heavy-ish ball weights on the end of two short ropes, it feels like I'm actually skipping in time with a rope. Super easy to get a good workout in," said Murphy.
Award: Best Loop Bands | Category: Exercise Bands
Coming with in a pack of five with instructions and suggested workouts, these exercise bands are perfect for beginners. Whether you've never used resistance bands or a seasoned veteran, these bands can elevate any stretch or workout.
SEO intern Domonique had nothing but good things to say about these bands: "I liked that the bands came in different strengths/weights from 2-30 lbs. It allows you to build up to the strength that challenges you. They also include a packet of possible workouts to try with the bands depending on which area of your body you want to work on."
TODAY fitness contributor, Stephanie Mansour, also uses these bands, adding that they're good for on-the-go usage. "You can stash these in your suitcase or even purse if you're traveling," she explains.
Award: Best Budget Running Belt | Category: Other Accessories
Small but mighty is the name of the game when it comes to this running belt. If you're headed out on a long-distance jog or just out running errands, this belt can eliminate the annoyance of carrying a bulky bag or purse.
You'll also be happy to know that associate commerce editor Shannon Garlin promises it won't move around no matter the activity. "It fit snuggly against my body and didn't move or bounce while I was running, I barely felt it there! I will definitely be getting a lot of use out of this," said Garlin.
Award: Best Budget | Category: Men's Shirts
If the man in your life is looking for the perfect workout shirt that combines lightweight fabric with maximum comfort, then look no further. This shirt from Under Armour was a favorite among our reviews and earned an almost perfect 5-star rating.
One of our reviewers noted his amazement of the quick-dry material that didn't leave him drenched after a run. Better yet, he even said it was super comfortable throughout the run. TODAY viewers can score this winner for 30% off with code TODAY30 at Under Armour through Sept. 6.
Award: Best Overall | Category: Leggings/Yoga Pants
Coming in a 4.9/5 rating among our reviewers, it's safe to say everyone needs a pair of these in their legging collection. Designed for unrestricted movement according to the brand, our reviewers were clearly obsessed with these.
While we're always looking ways to save a pretty penny, commerce editor Vivien Moon made a bold statement by saying, "Truly love these and would probably spend double what they cost considering their quality."
Award: Best Overall | Category: Slides
Picture this, you've been on your feet all day long and need some relief quick. Enter these recovery slides from the well-loved and respected brand HOKA. While you might know them for their super light and comfortable sneakers that we can't get enough of, these slides are many of our reviewers newest obsession.
Just ask TODAY social media producer Dana Samuels who said, "Whenever I wear another sandal or slide it's a noticeable difference in support, especially in the arch. My partner attempted to use them several times even though they're too small for him just because they're so comfortable. I'd absolutely buy another pair!"
More Start TODAY x Shop TODAY Wellness Awards winners
Award: Best Overall | Category: Yoga Mats
"The quality and thickness was nice, the strap made it easy to carry, and the knee pad added extra comfort that made a genuine difference in the quality of some of my workouts. The mat itself is pretty cushiony and soft," said commerce graphic designer Olivia Ott.
Award: Best Overall | Category: Foam Rollers
"This textured roller does a better job at digging further into the muscle than the Amazon one. I think people with more experience foam rolling would enjoy this one. I also like that it came with a link for videos that demonstrated various stretches to do with the roller," said senior multi-platform editor MC Suhocki.
Award: Best Overall | Category: Water Bottles
"It's the perfect size — 26 ounces means I'm not constantly having to refill it, but it's also not obnoxiously big. It kept cold water cold for a really long time! When I filled it with cold water and put it on my bedside table at night, the water was still cold in the morning," said senior essay editor Rheana Murray.
Award: Best Overall | Category: Headphones
"They were so comfortable and perfect for a workout. I especially liked that they didn't go in my ears! Earbuds can often be uncomfortable, even painful, when worn for long periods of time. The Shokz provided excellent sound and no discomfort. I also liked that I could still pick up ambient noise around me, which is excellent for when I'm walking in the city and want to be able to hear what's going on around me," said SEO lifestyle reporter Sarah Wesley-Lemire.
Award: Best Overall | Category: Sports Bra
"I love love love this bra. It's by far my favorite sports bra. It seriously checks all of the boxes. It's supportive for my B-cup chest, even while running or jumping and it's flattering and comfortable. Because it's longer than your average sports bra, you can wear it on its own, which is nice for people who want fewer layers but more coverage," said associate commerce editor Emma Stessman.
Award: Best Overall | Category: Socks
"From the moment I put these socks on I knew they were about to become my favorite running socks. They were super comfortable, didn't have any weird seams, and added extra support in all the places that possible could get a blister. Once I started running, I never thought twice about my socks, which is how you know they're a quality pair. They never slipped and stayed right in place, I am obsessed," said senior social media editor Kate McCarthy.
Has your product been featured?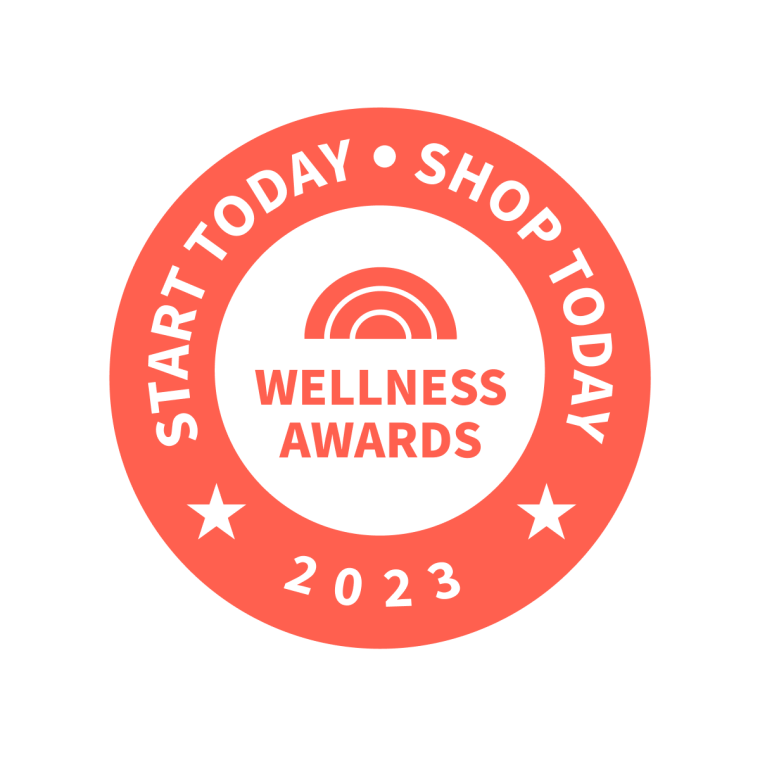 Start TODAY is the destination and community to help you become a healthier, happier and better you. Powered by community, expert health advice, walking challenges, fitness routines, nutrition guides, meal plans and mindfulness techniques, Start TODAY gives you the tools to be the best version of yourself! Learn more.
Shop TODAY covers all things shopping, from expert-approved recommendations to online deals and sales, your favorite TODAY segments and streaming shows, gift guides for everyone in your life and much more. As shopping enthusiasts, we seek out what's new and great in style, beauty, home, tech and more to empower our audience to find products that will make their lives rewarding, easier and more fun. Learn more.