Have you ever been really proud of an accomplishment, but when you post about it on social media your friends miss the forest for the trees? That recently happened to me.
I'd just finished decorating my new bedroom and proudly posted a photo of it on Facebook. I'd painstakingly picked out the furniture, the flooring, the lighting and the artwork. I wanted friends and family to compliment me on the new décor. Instead, I got an echo chamber of "Where did you get that pillow?" comments. I wasn't offended — I just wasn't expecting them to hone in on a pillow in the corner of the shot.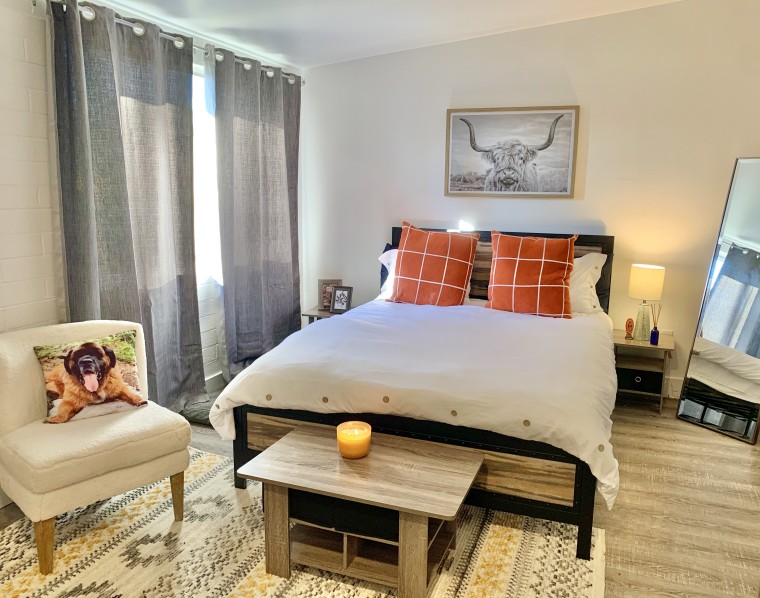 The pillowcase in question came from Walmart. My parents had given it to me for Christmas last year when my beloved Leonberger died. The front features a photo of a smiling Zeus showing off his 10-inch tongue. Though the photo quality itself isn't great, there's no mistaking it's Zeus. (He was such a legend that Usher's entourage once stopped me to ask if they could take a photo of him.)
While I was flattered that my Facebook friends were asking about it, I also felt guilty since I didn't have a pillowcase with my new Leonberger on it. Was my new dog, Wilco, jealous that Zeus had his own pillow and was getting all this attention, even from the grave?
I wanted a better quality pillowcase than the Walmart option, so I decided to turn to Amazon. I chose the Amazing Items Custom Photo Burlap Pillowcase because it looked well made, has some impressive reviews and is only $15.
The burlap material reminded me of something I'd find in the new Chip and Joanna Gaines Hearth & Hand Target collection. I also liked the "no questions asked" refund policy, however, I can't imagine anyone having to return this because my pillowcase turned out wonderfully.
The hardest part is picking a photo
Next, after looking through dozens of Wilco photos, I uploaded one of my favorites. It took a minute or two to crop the photo, but it wasn't any harder than changing my Facebook profile photo. Then, all I had left to do was select my shipping method. Unlike most custom pillowcases that can take weeks to ship, this one took just two business days.
Insert not included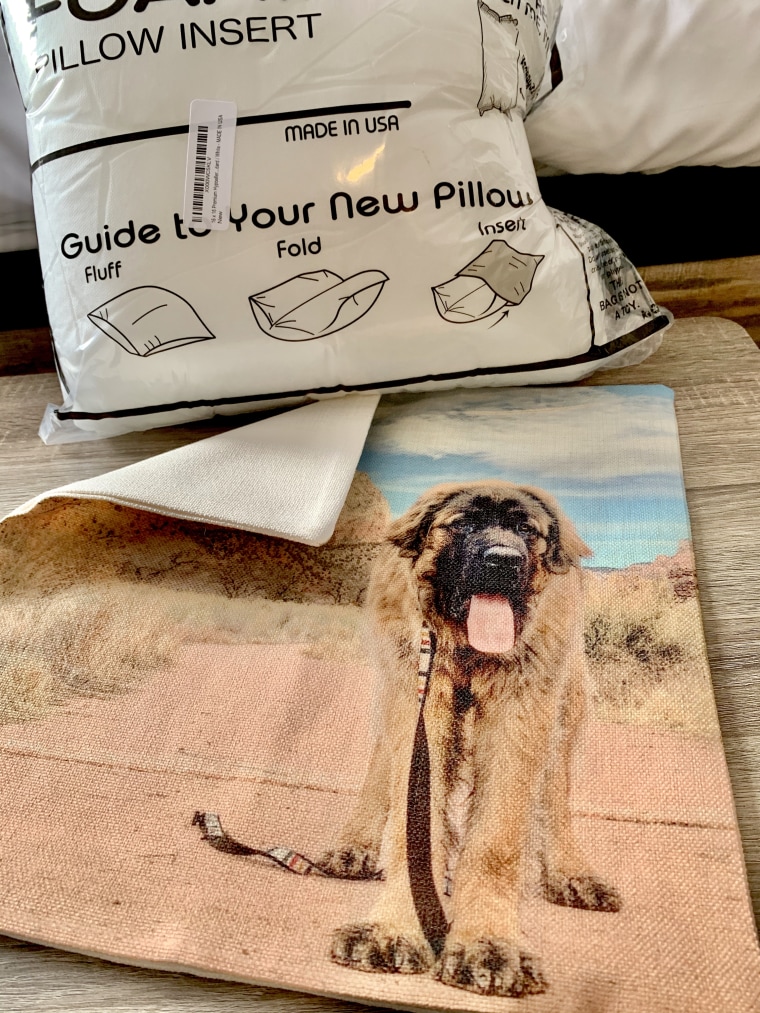 Of course, since this is just the pillowcase, I had to buy the pillow insert too. I chose this $8 hypoallergenic Foamily pillow insert since it has over 500 verified five-star reviews.
Both the pillow and the insert came within a few days, and both were even better than I expected. The photo's subject was sharp, the colors were vibrant and the 16-by-16-inch size was perfect. The pillowcase has a double-stitched zipper enclosure and the insert fit perfectly.
I was already mentally making a list of people I could order one for before I'd even shown it to Wilco. There are a lot of great gifts for dog lovers out there, and this is definitely one of them.
5 stars from me, and 4 paws up from the pup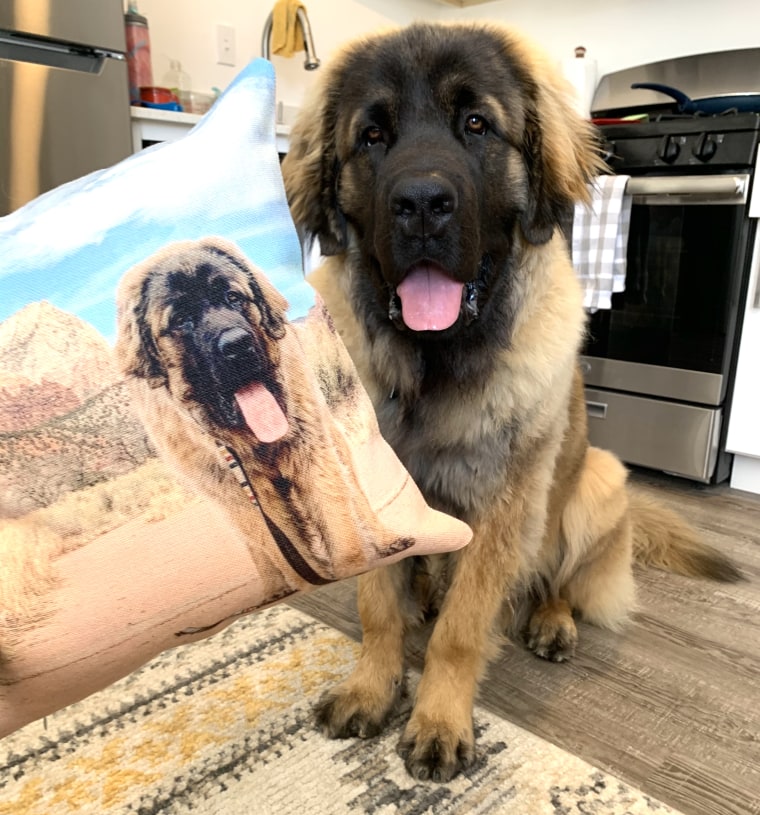 To be honest, Wilco's first reaction to seeing himself on a pillow wasn't ideal. Fortunately, his fear quickly turned into confusion, which then turned into approval in the form of a dangerously enthusiastic tail wag.
While I mainly purchased the pillow for Wilco, I also selfishly liked the fact that I had a pint-sized version of him I could cuddle with since he's not allowed on my bed (Leonbergers are practically half St. Bernard, so there's no escaping the drool).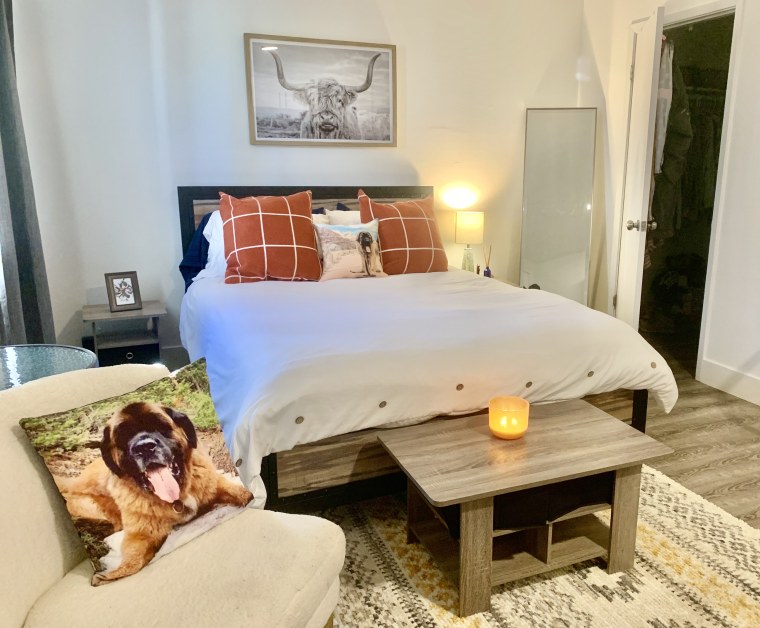 I'm obsessed enough with my dog to set him up with his own Instagram account and pay $23 to put his face on a pillow. But when it comes to putting his actual face on my bed, I have to draw the line.
For more stories like this, check out:
To discover more deals, shopping tips and budget-friendly product recommendations, download the new TODAY app and subscribe to our Stuff We Love newsletter!